Lo Nuevo
[hide]
Fotos Del Día
[hide]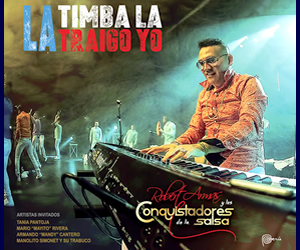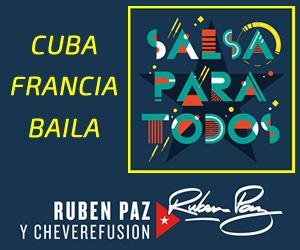 Hector Silveira 2012
Hector Silveira at Logan Square Auditorium
Chicago Illinois, 2 November 2012
Review by Bill Tilford, photos by Joshua Bennett
All Rights Reserved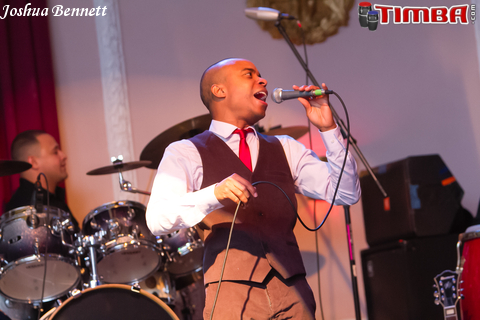 Before this night, Isaac Delgado's performance at this year's Festival Cubano looked like it wouldn't have any serious competition for being called Chicago's Timba concert of the year. Now, it's not that simple. Hector and his orchestra delivered what was promised - a swinging, hard-hitting, no nonsense performance. It was well-attended by Chicago standards, but it also says something about the realities of today's concert scene that a group like this doesn't have people lined up down the block trying to get in.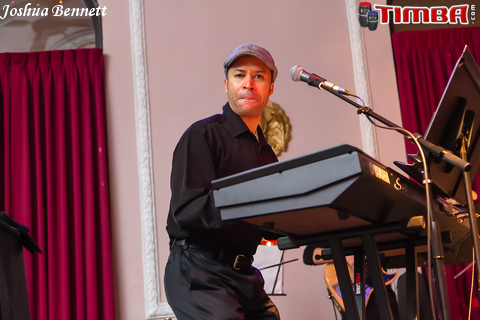 This version of the orchestra included Hector Silveira (leader) on lead vocals, Leon Allen and Fred Cantu on trumpets; Rocky Yera on saxophone; Willie Hernandez on trombone; Junito Figueroa on trap drums; Ian Stewart on bass, Victor Velez on congas and John Escutia, vocals. Although Hector is a keyboardist himself, he pulled out a secret weapon, Fermin Sifontes, on keyboards for the occasion. One of the most important things that makes this group remarkable is that Hector's arrangements make serious use of all of the musicians. The brass section in particular gets a workout that you don't normally hear in most Timba bands, which usually keep the horns on a tight leash. Based on what we've heard with our own ears, Leon, Fred, Rocky and Willie can easily take on Los Metales del Terror from NG La Banda in a fair fight, and both the section work and the solo work are worthwhile for musicians as well as dancers. The band does tend to play at a higher speed than most of the current Timba bands, more reflective of the tempos of the Songo era in some ways, and that is probably a love-it-or-hate-it proposition for dancers, but it definitely won't leave you sitting on the fence. (This writer experienced the Songo era and is fine with the tempos.)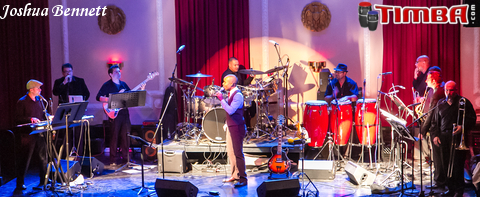 Two DJ's, DJ Fernando and DJ Prietomix, opened for the group. Then, the repertoire for the evening was mostly some excellent originals beginning with Vengo Acelerao and Rumba con Tumbao and ending with El Son Montuno. There was a nice mix of Timba, Son, Songo and Rumba throughout the evening including a very funky Cha Elegante. The covers included an uptempo version of Lagrimas Negras, Maraca's Descarga Total, and a rythmically-faithful version of Yo Bailo de Todo, which usually gets turned into a salsafied version when played by other bands - but not this time. Many of the evening's highlights were in the originals, some of which we believe will be appearing in the studio release that will be coming out in a few months. We have heard a demo of two of them (Soneando la Conoci and Complicada), and if the finished CD has the same fire that we've heard live and in the demos, it will be a must-buy when it comes out early next year.
Chicago is now the home town for Hector and most of the orchestra, but the current studio project has kept them mostly out of the public eye in recent months. Hopefully that will change once the new CD is released. This band at its best is as good as any US-based dance band we've heard to date. In a different concert environment than the one we all happen to live in, you would have heard more about them before now.
































Bill Tilford - Sunday, 04 November 2012, 06:35 PM