Inside the Centro Cultural La Plaza de 31 y 2, Part 1
Inside the Centro Cultural La Plaza de 31 y 2, Part 1
La Habana, Cuba November 18, 2017
Photos and Commentary by Bill Tilford, all rights reserved *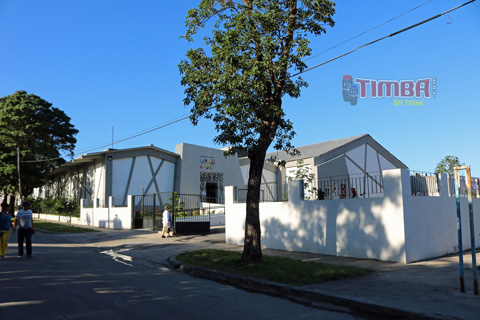 ENGLISH: For foreign fans of Cuban music, the opening of a new Casa de la Música in La Timba neighborhood was big news, and it IS an excellent new venue (I had the opportunity to hear both a daytime childrens' presentation and a nighttime Jazz and Timba set), but it is also part of a more larger and extensive cultural complex that is worth exploring as well.
ESPAÑOL: Para los fanáticos extranjeros de la música cubana, la inauguración de una nueva Casa de la Música en el barrio de La Timba fue una gran noticia, y ES un excelente lugar nuevo (tuve la oportunidad de escuchar tanto una presentación diurna de niños como un show de Jazz y Timba por la noche), pero también es parte de un complejo cultural más amplio y extenso que vale la pena explorar.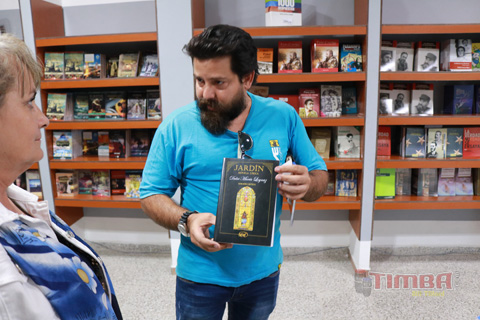 Sr. Harold Vergara, Director de Desarrollo Cultural y Gestión Comunitaria, en la libreria Raíces

ENGLISH: The Centro Cultural La Plaza de 31 y 2 officially opened August 20, 2017, and according to its Director of Cultural Development and Community Affairs, Harold Vergara, it is a community project (EGREM, Artex, the Fondo de Bienes Culturales and the Instituto Cubano del Libro collaborate) with a mandate to serve the surrounding community - especially its youth - in addition to being an entertainment center for adults. The third Sunday of every month has a special series of programs for children, courses in the plastic arts are taught, there is a cinema that is heavily youth-oriented, there are special programs for hearing-impaired children, and the center contains the new Raíces bookstore (a library is also to be opened in the future), and a store, La Paila, that sells cultural products. The exterior area serves food and beverages during special events.
ESPAÑOL: El Centro Cultural La Plaza de 31 y 2 se inauguró oficialmente el 20 de agosto de 2017 y, según su Director de Desarrollo Cultural y Gestión Comunitaria, Harold Vergara, es un proyecto comunitario (EGREM, Artex, el Fondo de Bienes Culturales y el Instituto Cubano del Libro colaboran) con el mandato de servir a la comunidad circundante, especialmente a sus jóvenes, además de ser un centro de entretenimiento para adultos. El tercer domingo de cada mes tiene una serie especial de programas para niños, se imparten cursos de artes plásticas, hay un cine orientado a los jóvenes, hay programas especiales para niños con discapacidad auditiva y el centro contiene la nueva librería Raíces (también se abrirá una biblioteca en el futuro), y una tienda, La Paila, que vende productos culturales. El área exterior vende comida y bebidas durante eventos especiales.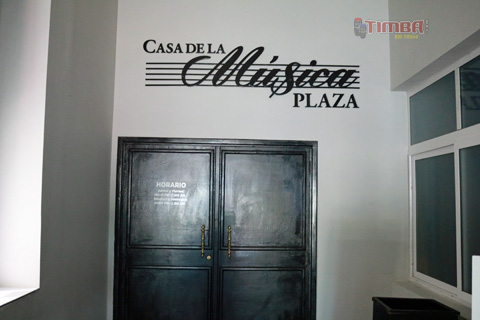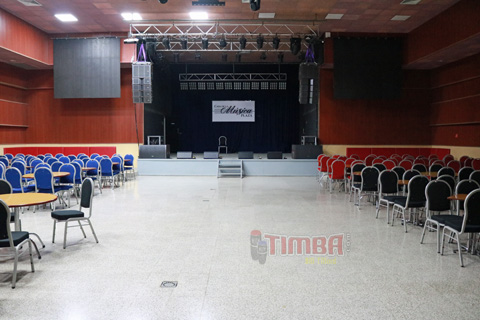 ENGLISH: EGREM has a full-sized Casa de la Música, a smaller piano bar, Convergencia, and a CD/DVD store in the Centro. There is great sound in both - I was able to hear a small combo (Changüí del Guaso) in Convergencia, a special JoJazz presentation led by Alaín Pérez in the Casa and a large children's presentation in the Casa the next day. The Casa also has VIP bar and lounge near the sound booth in the upper level.
ESPAÑOL: EGREM tiene una Casa de la Música de tamaño completo, un piano bar más pequeño, Convergencia, y una tienda de CD / DVD en el Centro. Hay un gran sonido en ambos: pude escuchar un pequeño combo (Changüi del Guaso) en Convergencia, una presentación especial de JoJazz dirigida por Alaín Pérez en la Casa y una gran presentación para niños en la Casa al día siguiente. La Casa también tiene un bar VIP y un salón cerca de la cabina de sonido en el nivel superior.
* Gracias a Sr. Harold Vergara, Dtr de desarrollo cultural y Gestión Comunitaria, "La Plaza de 31 y 2", a Mario Escalona, Marlen Ruíz y Waldemar de la EGREM y a Iliana Pérez del Instituto Cubano de la Música

Click on the thumbnails that follow to view photos / Haga clic en las miniaturas que siguen para ver las fotos





























Bill Tilford - Sunday, 07 January 2018, 07:06 PM