New Stuff
[hide]
Photos of the Day
[hide]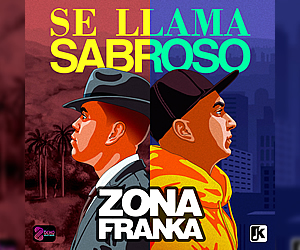 Interactivo in Miami March 2014
Interactivo Throws Down a Show That Even Miami Can't Resist
Miami Dade County Auditorium, Miami, Florida, 8 March 2014

Photos and review by Bill Tilford, all rights reserved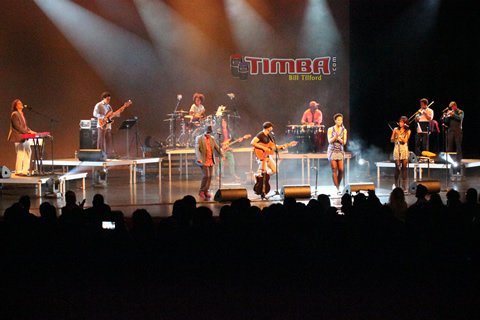 There aren't that many bands that can inspire this writer to hop a plane and fly across the country just to catch them in concert, but Interactivo is one of those rare exceptions. This group is a self-contained spectacular that represents the very best of the new Cuban popular music - Hip Hop blended with solid music that resembles a very Cuban cousin of Acid Jazz (minus the turntable scratching); solid Funk that can hold its own with the North American version, Música Popular Bailable, dashes of Nueva Trova - a combination of things that a presenter would normally have to hire three or four different bands to hear all of the styles performed well.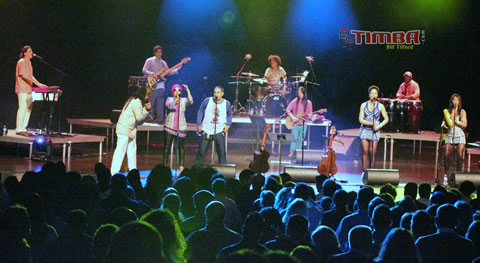 The proof of this group's prowess can be seen in the fact that even with a ticket price that drew the usual complaints from those who prefer to have their music free of charge, and the timing (the night before the Calle Ocho Festival), a very enthusiastic crowd of a respectable size turned out to see the show. It spent much of the performance on its feet and sang along with a few key passages in many of the songs.

In addition to the core group of Interactivo (Roberto Carcasses, Telmary, Francis del Rio, William Vivanco, Melvis Santa, Brenda Navarrete, Juan Carlos Marin, Carlos Rios, Yissy García and Julito Padron) a number of guests appeared on stage during the perfomance - Gema Corredera, Mayito Rivera, David Torrens and some of the members of Habana Abierta (Vanito Brown, Luis Barberi and Nam San).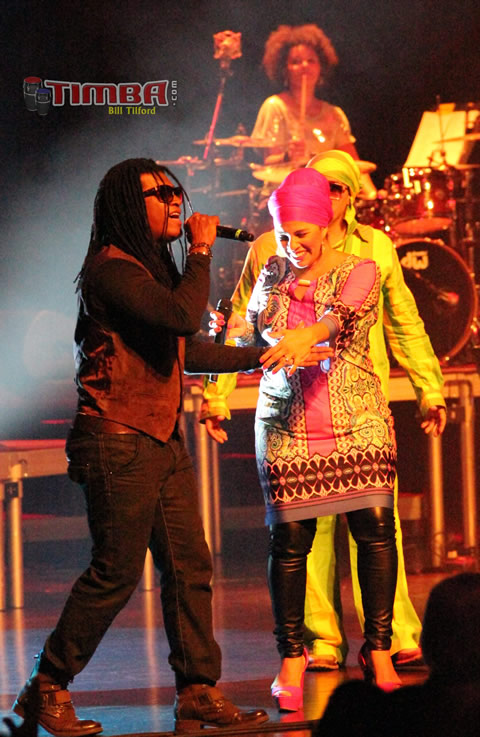 A few of the special moments with the guests included the group's cover of Juan Formell's Marilu, which began with Telmary adding a rap to the song and followed with Mayito Rivera coming on to the stage to join her. Mayito fit right in with this group. Gema Corredera's voice was a revelation - there don't seem to be many things that she can't do with it, from imitating a muted trumpet to opening up with operatic force. The Habana Abierta songs were clearly familiar to much of the crowd, and David Torrens brought a raw energy to his performance that reminded this writer a little of David Clayton Thomas with Blood Sweat and Tears back in the day. Perhaps because of the musicianship of its members, Interactivo seems to bring out the best in whomever is performing with it.
Francis del Rio and Telmary are both able to connect individually with their listeners, and when the two of them were together on stage, the crowd went wild. Francis also brings a sense of humor rarely equalled in this music.

Open message to presenters in the United States: It is time for Interactivo to start performing in cities north of Miami. This is everything that you claim to want, musically speaking: it is unique, it is the best of the new popular music in Cuba, it draws a crowd of all age groups from the late teens to the over-50 set (the music is so good that even many people who don't like Hip Hop enjoy it in spite of themselves), it puts on a high-energy show (not just a concert), and it connects with its audience. Please do yourselves and the rest of us a favor and find a way to bring this group farther north.
The sound and stage crew of the Miami Dade County Auditorium also deserve special mention - in so many venues in so many cities, the sound and/or lighting for performances of Cuban music are done so poorly that even the best music is frequently damaged. When there is true technical excellence, and there was here, it deserves public mention. This was not only a feast for the ears, but the lighting was perfect for the audience and for photographers alike. Were it not for the fact that this auditorium will be presenting other Cuban music performances in the future, it would be tempting to have these personnel kidnapped for use in concerts in other cities.
Some photo highlights from the concert are included below. Click on the thumbnails to enlarge the images:



















































Bill Tilford - Monday, 10 March 2014, 12:03 PM