New Stuff
[hide]
Photos of the Day
[hide]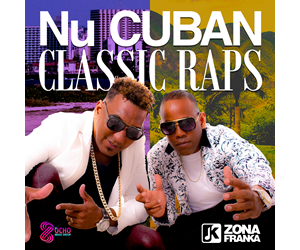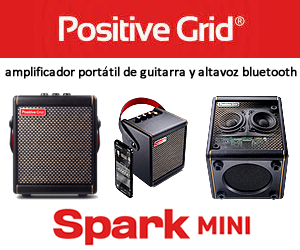 Jazz Plaza 19 Jan 2018
Notes from Jazz Plaza, January 19, 2018
Pabellon Cuba and Teatro Mella, La Habana, Cuba
Photos and commentary by Bill Tilford, all rights reserved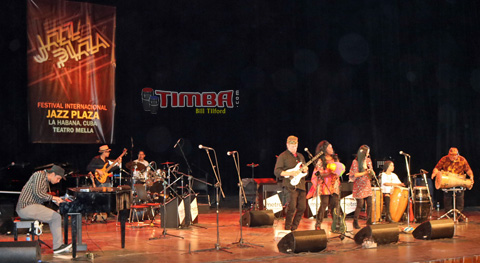 Pablo Menéndez & Mezcla

ENGLISH: The Pabellon Cuba is a large indoor/outdoor space with several stages and a large open area part way up the stairs at the entrance on 23 (in less busy times, the street-level portion of the stairs is a popular place for catching a wifi signal in the street). Each day during the festival, a young big band associated with a school (ENA and Amadeo Roldan for Cuba and other bands from Mauricius and Australia) had an opportunity to present at the entrance area. That positioning permitted a quantity of people to watch and hear those presentations gratis. Today's presentation was the Mosman High School Big Band from Australia. I watched that band and later ascended the staris to catch rising trombonist Yoandry Argudín at the stage area of La Pergola, where EGREM always has an album café.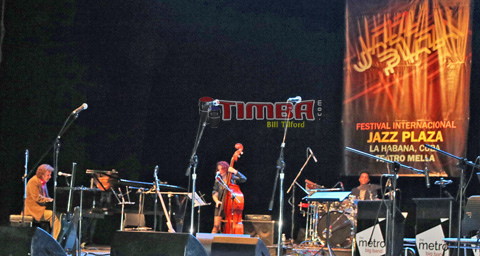 Robertico Carcassés y Trio Salvaje

In the evening I went to Mella for presentations by Pablo Menéndez & Mezcla, Robertico Carcassés & the Trio Salvaje, and Camp Kirkland and the Metro Big Band. Mezcla has a new lineup since the last time I saw them, including Japanese rumbera (!) Yuko Fong and a new young violinist/pianist, Christopher Simpson. Although their repertoire is largely Mezcla's classic book, the addition of Ms. Fong brings along some interesting and usual new entries in their songbook. This is also the first time that I have heard Robertico Carcassés in trio, usually I see him leading Interactivo. His presentation with this trio was more relaxed than I expected (expecially considering the name of the trio), but pleasant. Camp Kirkland (a man, not an actual camp) is a long-term, regular visitor to Cuba and convoked a special big band, the Metro Big Band, for the festival.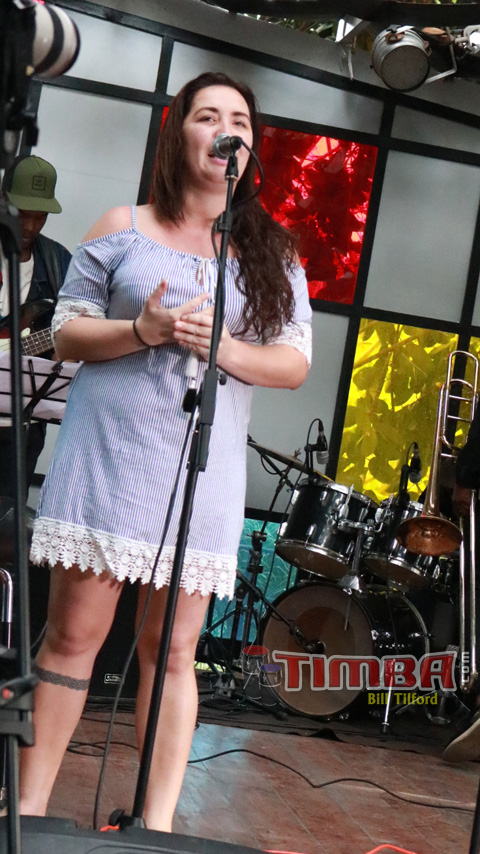 Brenda Besada, musicologist and festival coordinator

ESPAÑOL: El Pabellón Cuba es un gran espacio interior / exterior con varios escenarios y una gran área abierta en la parte media de las escaleras en la entrada del 23 (en momentos menos llenos de personas, la parte de las escaleras a nivel de calle es un lugar popular para coger una señal wifi en la calle). Cada día, durante el festival, una joven big band asociada a una escuela (ENA y Amadeo Roldán para Cuba y otras bandas de Mauricius y Australia) tuvieron la oportunidad de presentarse en el área de entrada. Ese posicionamiento permitió que una cantidad de personas observara y escuchara esas presentaciones gratis. La presentación de hoy fue Mosman High School Big Band de Australia. Vi esa banda y más tarde ascendí las escaleras para escuchar el trombonista ascendente Yoandry Argudín en el área de escenario de La Pergola, donde EGREM siempre tiene un álbum café.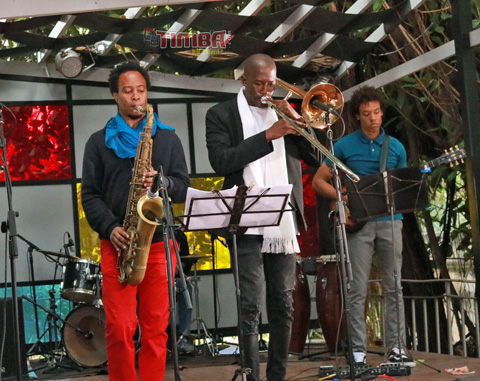 Trombonist Yoandry Argudín (with saxophonist Emir Santa Cruz)

En la noche fui a Mella para las presentaciones de Pablo Menéndez y Mezcla, Robertico Carcassés y el Trio Salvaje y Camp Kirkand and the Metro Big Band. Mezcla tiene una nueva lista de músicos desde la última vez que los vi, incluida la rumbera japonesa (!) Yuko Fong y un nuevo joven violinista / pianista, Christopher Simpson. Aunque su repertorio es en gran parte el clásico libro de Mezcla, la incorporación de la Sra. Fong trae algunas entradas nuevas interesantes y insólitas en su cancionero. Es también la primera vez que escucho a Robertico Carcassés y el Trio Salvaje, generalmente lo veo liderando Interactivo. Su presentación con este trío fue más relajada de lo que esperaba (considerando especialmente el nombre del trio), pero agradable. Camp Kirkland (un hombre, no un campamento real) es un visitante frecuente a largo plazo a Cuba y convocó una big band especial, Metro Big Band, para el festival.
Click on the images below to enlarge them / Haga clic en las imagenes de continuación para agrandarlas:
Row 1: Mosman High School Big Band (Australia) at the entrance to Pabellon Cuba
Row 2: Yoandy Argudin at La Pergola in Pabellon Cuba
Row 3-4: Pablo Menéndez & Mezcla at Teatro Mella
Row 5; Robertico Carcassés at Teatro Mella
Row : Camp Kirland Big Band, Teatro Mella
























Bill Tilford - Sunday, 11 March 2018, 01:57 PM