Pianos & Percussion Museo Nacional de la Música
Pianos & Percussion at the Museo Nacional de la Música, Havana, Cuba
Photos and commentary by Bill Tilford, all rights reserved
Special thanks to:
Lic. Jesús Gómez Cairo, Director, Museo Nacional de la Música
Lic. Liliana Bonome Hermosilla; Chief, Library and Archive Dept., Museo Nacional de la Música
Osmani Ibarra Ortiz, Chief, Musicology Dept., Museo Nacional de la Música
Iliana Pérez, Instituto Cubano de la Música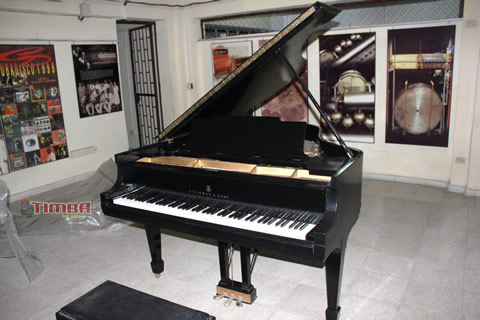 ENGLISH: Two of the most wonderful collections of instruments at the Museo Nacional de la Música are the antique pianos and the Fernando Ortíz Collection of percussion instruments. Since the museum building is undergoing an extensive renovation project, the photographs in this gallery were taken in storage areas rather than the normal exhibit halls, and they represent just a portion of the instruments in the collection. The crown jewel of the piano collection (see above) was used by Bola de Nieve, and it is kept in the recital hall.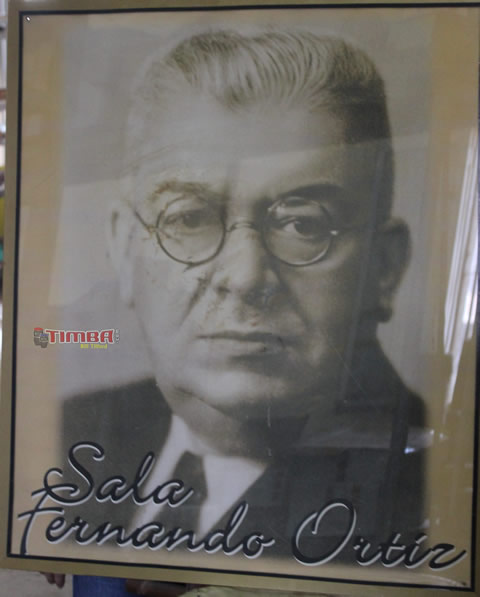 The Fernando Ortiz collection of percussion instruments is a vast, carefully catalogued and documented collection of folkloric percussion instruments. The collection traces the roots of the instruments back to their specific origins in Africa.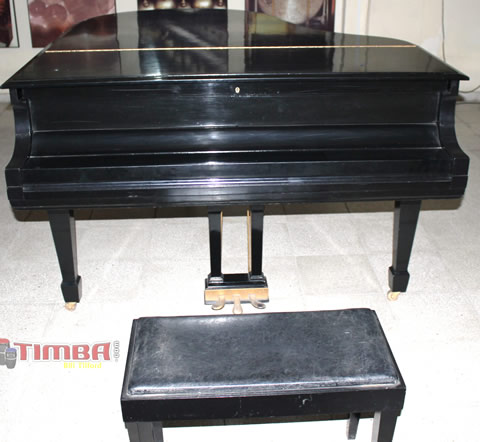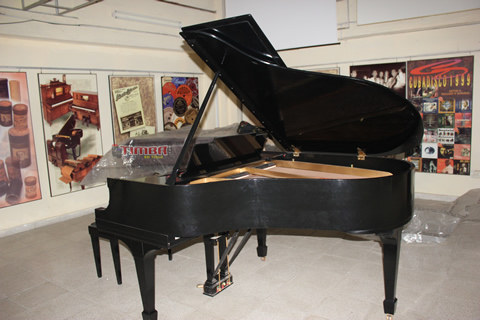 ESPAÑOL: Dos de las más maravillosas colecciones de instrumentos en el Museo Nacional de la Música son los pianos antiguos y la Colección Fernando Ortíz de instrumentos de percusión. Ya que el edificio del museo está experimentando un extenso proyecto de renovación, las fotografías de esta galería se tomaron en las áreas de almacenamiento en lugar de las salas normales de exhibición, y representan sólo una parte de los instrumentos de las colecciónes. La joya de la corona de la colección de pianos (véase más arriba) fue utilizado por Bola de Nieve, y se mantiene en la sala de recitales.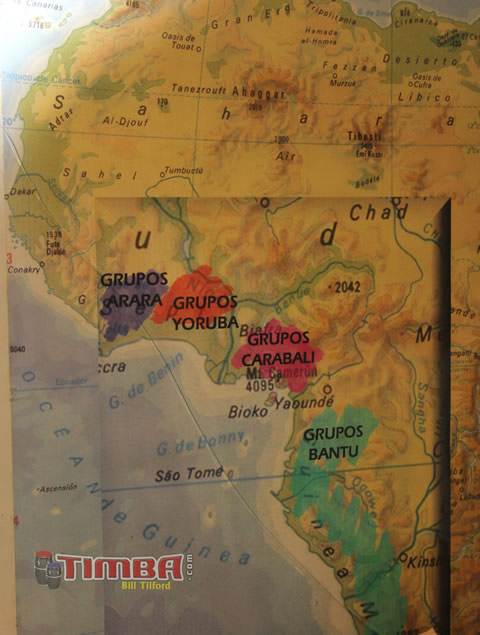 La colección Fernando Ortiz de instrumentos de percusión es una vasta colección de instrumentos de percusión folklórica, cuidadosamente catalogados y documentados. La colección traza las raíces de los instrumentos de vuelta a sus orígenes específicos en África.

You can read more about the Museo Nacional de la Música here.
Puede leer más acerca del Museo Nacional de la Música aquí

Click on the images to enlarge them / haga clic en las imagenes para ampliarlas
















Bill Tilford - Sunday, 09 August 2015, 01:39 PM