New Stuff
[hide]
Photos of the Day
[hide]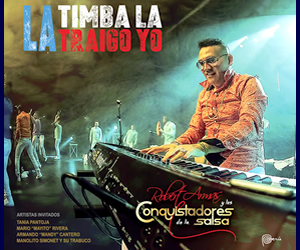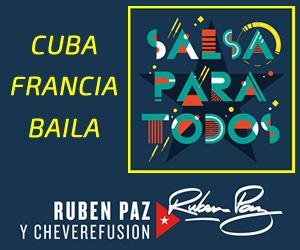 Pupy Cantor Old Town
Pupy Cantor with the Edwin Sanchez Orchestra
Old Town School of Folk Music, Chicago IL, 12 December 2012
Review and Photos by Bill Tilford, All Rights Reserved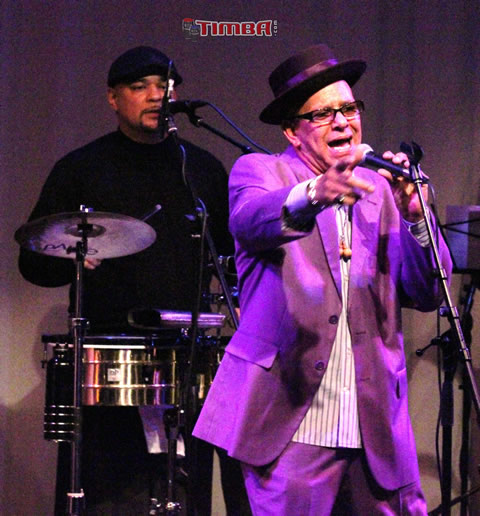 The first night of the 2nd Annual Afro-Caribbean Improvised Music Festival was a tribute to the late Puerto Rican salsero Chamaco Ramírez, who rose to prominence in the 1960s and 70s with Tommy Olivencia's Orchestra (also known as La Primerisima Orquesta de Puerto Rico) before moving to New York. Chamaco recorded multiple albums with that group, and in 1979 he released a solo album, Alive and Kicking. He recorded multiple hits, but his lifestyle had him looking over his shoulder much of the time, and he died of gunshot wounds to the head in 1983 at the age of 41. Chicago's Omar Torres-Kortright has been finalizing a documentary titled Alive and Kicking: The Story of Chamaco Ramírez, and the evening included some interesting preview clips from the forthcoming film.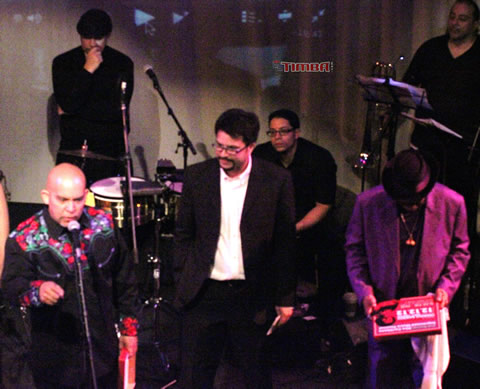 The tribute concert for the evening was performed by Pupy Cantor, a founding member of Conjunto Libre, a friend of Chamaco and an excellent salsero and showman in this own right, backed by the Edwin Sanchez orchestra, a Chicago group composed of some of the city's best Salsa musicians that doesn't come out to play as often as we wish it would. Before delving into Chamaco's songbook, the concert began with some selections from Papo Santiago's Infraverde. When Pupy took the stage, the band covered many of Chamaco's hits including Trucutu, Plante Bandera among others as well as one of Pupy's own hits, El Callejero. Pupy is more than just a cantante - he's a real showman, and if more performers put as much into their presentations as he does, perhaps more people would start caring about live music again. During the show, silent music videos of Chamaco were playing behind the orchestra, and both Pupy and Chamaco's son, Chamaco Ramírez Jr. (Ramón Luís Ramírez) received a presentation related to the documentary.
The concert was a swinging tribute to Chamaco, and we look forward to the release of the full documentary about him. We also hope that Edwin's band has more outings in the future.
The photos below are from the concert. Click on the thumbnails to enlarge the images.

































Bill Tilford - martes, 15 enero 2013, 07:36 am