Lo Nuevo
[hide]
Fotos Del Día
[hide]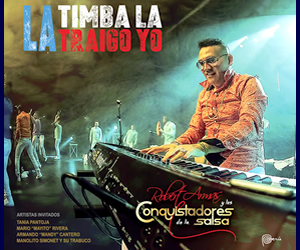 Stacie Sandoval and Afinca'o
A Different Kind of Hoosier Hysteria:
Stacie Sandoval, with and without Afinca'o
Alhambra Palace, Chicago Illinois, October 1, 2013
Photos and report by Bill Tilford, all rights reserved
(For our Nuestros Primos Musicales section)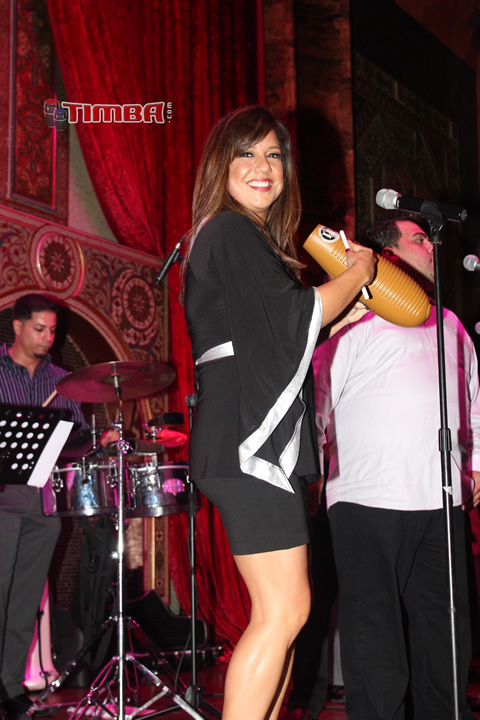 The expression Hoosier Hysteria usually refers to high school and college basketball tournaments, but Indiana has been getting into La Salsa as well. Originally from Burbank, spreading the music in Indianapolis for a time, now living in Chicago but still musically active in Indiana as well, singer / bandleader Stacie Sandoval is using elements of Afinca'o to perform in Chicago while keeping her ties with other bands in Indiana. She uses her own material with Afincao 's musicians and puts on a lively old-school Salsa set. This is the first time we've been in the Alhambra for a while - the ballroom has been remodeled to allow more space for tables without sacrificing the dance floor.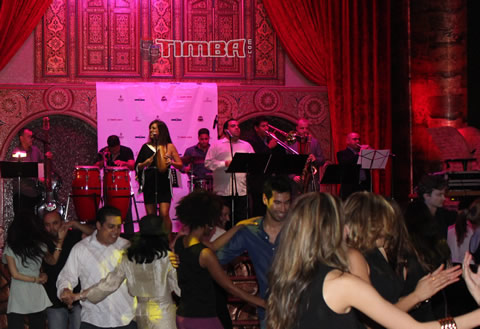 Stacie will have a lot of company chasing gigs in Chicago, but she's still a welcome addition to the scene. We enjoyed her set, and if she is also able to help stir up even more interest in live Salsa in Indiana, we may yet see the day when a Louisville-Indianapolis-Chicago-Milwaukee-Madison corridor is seen as a realistic circuit for the music as well.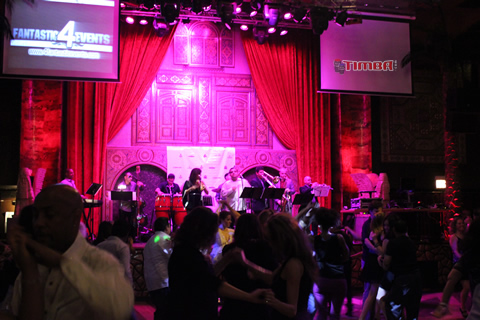 Stacie's set with Afinca'o was followed by a set with the band doing its own book with its own lead vocalist. We await their forthcoming CD, which should be interesting.
Click on the thumbnails below to enlarge the images:






Bill Tilford - lunes, 07 octubre 2013, 08:16 am