New Stuff
[hide]
Photos of the Day
[hide]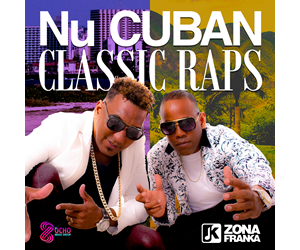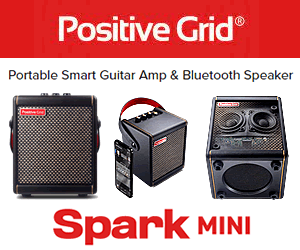 XIII COLOQUIO INTERNACIONAL DE JAZZ 2018
XIII COLOQUIO INTERNACIONAL DE JAZZ 2018
Photos and commentary by Bill Tilford, all rights reserved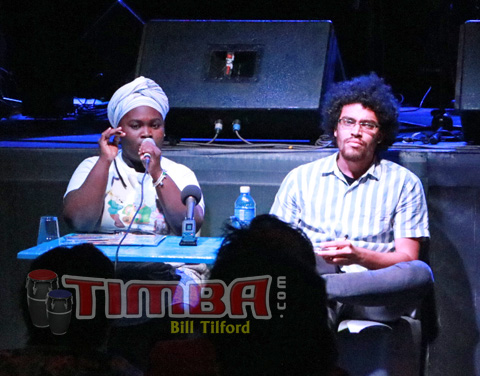 CD presentation (Cubafonía) by Daymé Arocena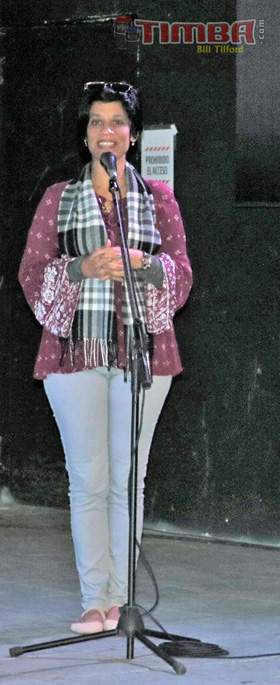 ENGLISH: For the last 13 years, Jazz Plaza has included a colloquium during the day. The colloquium includes master classes, presentations by musicians and musicologists, CD presentations and round tables. This part of Jazz Plaza is moderated by musicologist Nerys González Bello (left). This year's colloquium took place in the Fabrica del Arte (FAC) and was dedicated to the late Leonardo Acosta, Cuba's most important chronicler and critic of Jazz for several decades. There were four intriguing CD presentations: Mi Monte Espiritual by Alejandro Falcón, Cubafonía by Daymé Arocena, El Diablito Baila by the Alejandro Vargas Trio and Palabras Manuales by Danay Suárez
The event also recognized the 40th Anniversary of the Center for the Research and Development of Cuban Music (CIDMUC) and the 15th Anniversary of the Colibrí label. In addition to the Cuban presenters, there were presenters from the United States (including Ted Nash, Victor Goines, Camp Kirkland, Jimmy Bosch, Phillipe Thomas and Joe Lovano), Japan/Jamaica and Spain.
For this observer, one of the most interesting presentations was a survey of the growing Jazz scene in Santiago de Cuba. Although smaller than the scene in Havana, it has become quite impressive. Another fascinating presentation was given by Jorge Gómez of the Awards Committee of Cubadisco concerning the category challenges presented by Cuba's Jazz recordings.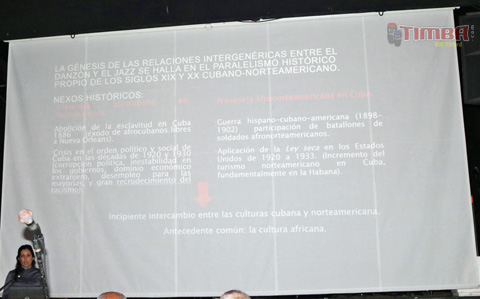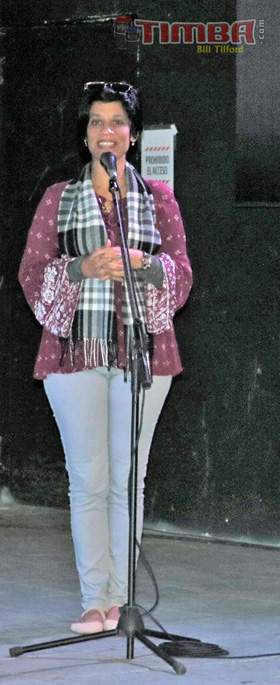 ESPAÑOL: Durante los últimos 13 años, Jazz Plaza ha incluido un coloquio durante el día. El coloquio incluye clases magistrales, presentaciones de músicos y musicólogos, presentaciones de CD y mesas redondas. Esta parte de Jazz Plaza es coordinada por el musicólogo Nerys González Bello (izquierda). El coloquio de este año tuvo lugar en la Fabrica del Arte (FAC) y estuvo dedicado al difunto Leonardo Acosta, el cronista y crítico cubano más importante del Jazz durante varias décadas. Hubo cuatro intrigantes presentaciones de CD: Mi Monte Espiritual de Alejandro Falcón, Cubafonía de Daymé Arocena, El Diablito Baila del Alejandro Vargas Trío y Palabras Manuales de Danay Suárez.
El evento también reconoció el 40 ° Aniversario del Centro de Investigación y Desarrollo de la Música Cubana (CIDMUC) y el 15 ° Aniversario del sello Colibrí. Además de los presentadores cubanos, hubo presentadores de los Estados Unidos (incluidos Ted Nash, Victor Goines, Camp Kirkland, Jimmy Bosch, Phillipe Thomas y Joe Lovano), Japón / Jamaica y España.
Para este observador, una de las presentaciones más interesantes fue una visión de conjunto de la creciente escena de Jazz en Santiago de Cuba. Aunque es más pequeño que la escena en La Habana, se ha vuelto bastante impresionante. Otra conferencia fascinante se dío por Jorge Gómez del Comité de Premiación de Cubdisco que tratö de desafios relacionados con discos jazzisticos de Cuba y las categorías en Cubadisco.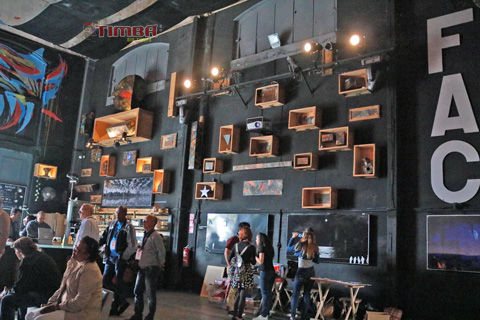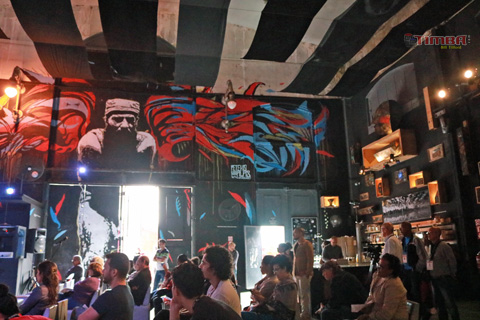 THE PROGRAM BOOKLET FOR THE COLLOQUIUM CAN BE DOWNLOADED HERE
SE PUEDE DESCARGAR EL FOLLETO DEL PROGRAMA DEL COLOQUIO AQUÍ

Click on the images below to enlarge them /clic en las imagenes a continuación para agrandizarlas

Rows 1-3: Wednesday/Miercoles.
Rows 4-7: Thursday/Jueves
Rows 8-9 (partial): Frida/Viernes
Rows 9 (partial) -12: SaturdaySábado









































Bill Tilford - lunes, 19 febrero 2018, 05:45 pm