New Stuff
[hide]
Photos of the Day
[hide]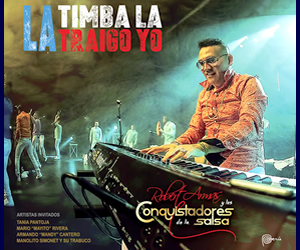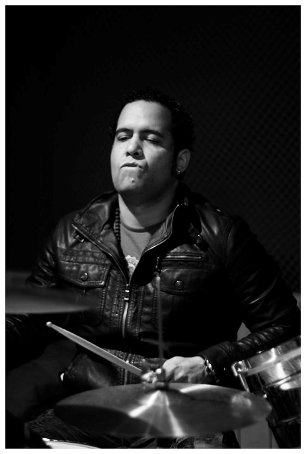 instrument: percussion
groups: Pedro Camacho y El Clan, Chispa y los Complices

recordings: El Clan: No tengo la culpa, Chispa: No se puede perder el control, Chispa: Qué le pasa a mi negra
birthplace: Guantanamo, Cuba
musical background: Escuela de arte (Regino Eladio Boti), La Escuela Nacional de Arte (Havana)

current residence: Stockholm, Sweden
My name is Eduardo Velazquez Sanchez. I was born in Guantanamo, Cuba in 1979. I started with music from an early age. My first instruments were my mother's pots and pans. I was always a percussion fan. I began my first studies at the School of the Arts: Regino Eladio Boti at the age of9 where I was for 5 long years studying hard. I started as a saxophonist because there were no places left for percussionists. But quickly I was given a spot in percussion due to my interest and my abilities.
From there I went to Santiago de Cuba to study my first year of middle school where I had excellent professors, but I won a place at the Nation School of the Arts (ENA) and I moved to Havana where I resided. There I studied another 4 hard years. I graduated in 1998 when I began working professionally playing with Chispa y los Cómplices, an orchestra that taught me a lot and with which I traveled a lot through Europe and Latin America and I participated in various festivals such as Caliente in Switzerland, Latinoamericando in Milan, Italy and in Germany where I shared the stage with Elton John, Oscar de León, El Canario and many others.
With El Chispa I recorded the CDs "No se puede perder el control" and "Qué le pasa a mi negra". I recorded on many projects of all kinds of music: jazz, fusion, even rock one time, a really beautiful experience because it seems easy but it isn't. I also participated in a project with some American friends where I held masters classes and recorded a number of CDs with them. Rhythm Traders is the name of their company and I thank them for so much and for helping me and they can also refer to my work as a percussionist.
Later I went to the group Pedro Camacho y El Clan where I got to know another style of playing Cuban music. I recorded their CD "No tengo la culpa" and I got to know all of Cuba traveling with them and many international trips also to Europe and Latin America, another experience that was wonderful for me and full of very interesting music and rhythms. I had the pleasure of playing with Chucho Valdés in a project that he did for the CD of an American and for me it was an honor to share with these great musicians to whom I am grateful for their interest in helping me to exceed.
Currently I reside in Stockholm, Sweden where I have played all types of music including gypsy. From time to time I play Cuban music: timba, salsa. I have worked with all of the salsa groups here and even in other parts of Sweden. I have had the pleasure of sharing with some musicians of tremendous stature which makes me very happy, such as Calixto Oviedo, Carlos Del Puerto and many others. With them I recently had the honor of playing in the Pori Jazz festival, from which many more projects have arisen.
Eduardo Velazquez
Michelle White - Friday, 27 July 2012, 09:39 AM