New Stuff
[hide]
Photos of the Day
[hide]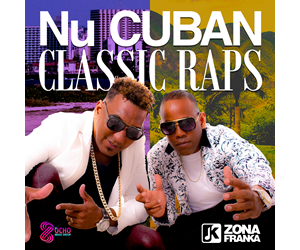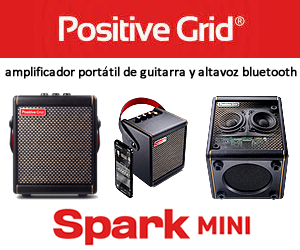 Joel Domínguez Campos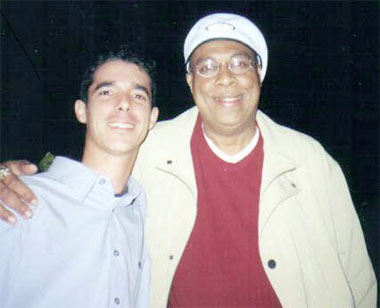 with Chucho Valdés
instrumento/instrument: bajo/bass; compositor/arreglista
grupos/groups: Manolín (musical director), Issac Delgado (musical director), Paulito FG, Cubanisimo (su propio grupo en España)
grabaciones/recordings: Paulito FG: Con la conciencia traquila, D'Talle: De la salsa cubana, Osvaldo Chacón: Salsa Afro-cubana
lugar de nacimiento/birthplace: ?
formación musical/musical background: ?
lugar actual de residencia/current residence: ?
Joel Domínguez Campos, like Melón González, Juan Ceruto, and Luis Bu, is not as famous as Issac Delgado, Paulito F.G. or El Médico de la Salsa, but he's played an equally important role in the explosion of musical creativity that we call Timba. Everyone knows that Issac's "La Fórmula" was nominated for best song in the 2001 Latin Grammies, but only diehard readers of liner notes know that the powerhouse arrangement was written by Joel Domínguez. Timberos everywhere agree that Paulito's "Con la Conciencia Tranquila" is one of the 5 best Timba albums ever made, but not so many can name the architect of its powerful basslines.
Joel Domínguez played bass in Paulito's best band, and was bassist/musical director for both Issac Delgado and Manolín. He's also played, written and arranged on albums by D'Talle, Osvaldo Chacón and others. He currently lives in Spain, but there's talk that he may get involved in the rapidly growing Miami Timba scene. [Kevin Moore]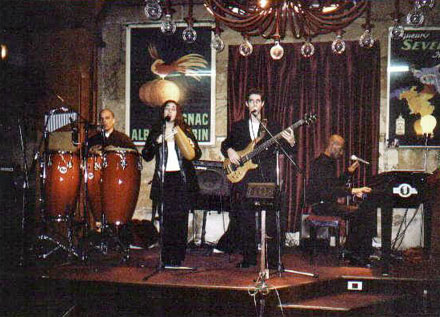 con su propio grupo, Cubanisimo, en España
Michelle White - Wednesday, 23 March 2011, 03:31 AM