Lo Nuevo
[hide]
Fotos Del Día
[hide]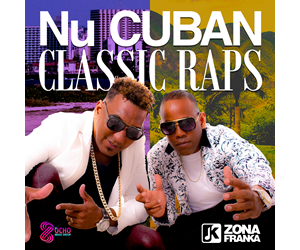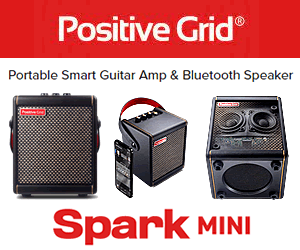 Pablosky Rosales Penalver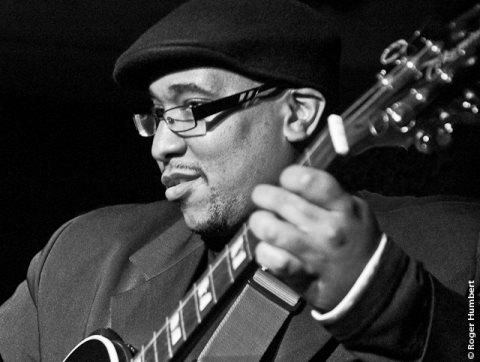 Photo courtesy of Roger Humbert
Born in Havana Cuba, Pablosky Rosales is graduated from "Instituto Superior Pedagogico Enrique Jose Varona" in the specialty of Musical Education. In 2002 he started working as a Tres guitar player and backing vocalist with the renowned band CUBANISMO until 2006 year in which he moved to Toronto Canada after taking part, also as a composer and arranger in the Grammy award nominated recording "Greetings from Havana" of this band. Since his arrival in Toronto he has collaborated and recorded with some of the most important Salsa, Cuban music and Latin jazz bands in Toronto, such as Amanda Martinez, "Son Ache", "Café Cubano", Luis Mario Ochoa's latest project " Cuba tradicional" and Jane Bunnett's 2009 JUNO AWARD winning recording "EMBRACING VOICES". [2014]
intrumento/instrument: tres
grupos/groups: Son Ache, Café Cubano, Cuba Tradicional Jorge Maza y Típica Toronto, Cubanismo, Luna Negra (2000-2002), Gemenis - jazz quintet (2000), Septeto Chicuelo Son (1998)
grabaciones/recordings: Jane Bunnett - Embracing Voices (Juno Award 2009), Cubanismo, Karamba - Mírame, A Comer - Caridad Cuervos tribute, Buena Fe: Arsenal - "Soñar en azul" (Dreaming in blue), Moneda Dura: Mucho Cuidao!!, Moneda Dura: Cuando duerme la Habana
lugar de nacimiento/birthplace: Havana, Cuba
formación musical/musical background: Licenciado en Educacción Musical Graduado en curso 1999-2000 Universidad de La Habana. Graduated in 2000 from the University of Havana with a degree in Musical Education.
lugar actual de residencia/current residence: Toronto
Pablosky has recently relocated to Toronto in Ontario, Canada. He left Cubanismo but not before composing and arranging the song Petit mambo and arranging the song Préstame a su mujer, both of which he recorded on the new Cubanismo CD. He also recorded a CD called Mírame with a new Cuban band, Karamba. He also worked as composer and arranger on this album. In addition, he is working on a tres method book.
His current project in Toronto is as tres playing and singer with the new charanga típica Jorge Maza & Típica Toronto. The band includes Jorge Maza - bandleader and flautist, Frank Durand - timbales and Jorge "Papiosco" Torres - congas. [Michelle White Nov. 2006]

Photo by Sophie Giraud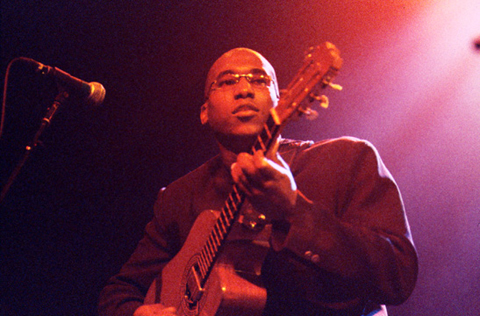 photo by Peter Maiden - Fillmore Auditorium, San Francisco, May, 2002
Michelle White - jueves, 08 enero 2015, 05:06 am