New Stuff
[hide]
Photos of the Day
[hide]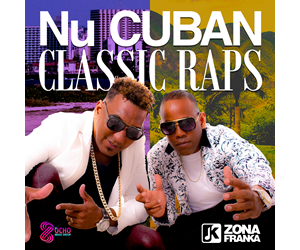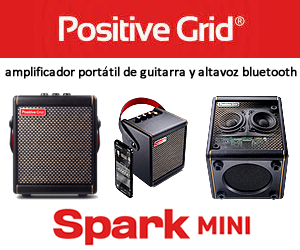 SpanishEnglishAmnios 1407 - (Colibri) Released 2009
CD Review: Amnios 1407 by Yasek Manzano (Colibri 2009)
Review by Bill Tilford, all rights reserved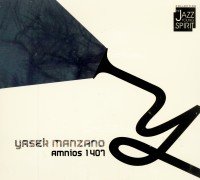 The 1407 in Amnios 1407 is named after Yasek Manzano's address, and it is his first recording as sole leader (he has a prior recording in 2002, JoJazz, El joven Jazz cubano, with Roberto Martínez). Mr. Manzano has a dual musical education; in addition to his Cuban conservatory education, he became a student of Wynton Marsalis at Julliard thanks to a scholarship that he obtained in the late 1990s. He returned to Havana in 2003 and has performed with many important Jazz artists in both Cuba and the United States.

This dual education has served him well - it would take several pages to adequately describe the intricacies of each of these songs, each of which has not only a distinctive personality but often a few rhythmic turns within itself) , but the music is extremely lyrical and yet wonderfully complex at the same time, incorporating the best elements of several different strains of both American and Cuban Jazz. Most importantly, it avoids becoming the sort of sterile intellectual exercise of which many young North American jazzistas find themselves accused these days. A listener feels this music, and Mr. Manzano is not just a phenomenal soloist, he has exciting conversations with his instrument with each of the other musicians.
The DVD portion contains a 20 minute documentary and an hour-long live concert; some of the songs in that concert are different than the selections for the CD. There are also some different guests, including Bobby Carcasses, and there is more material from the Afro Cuban part of the spectrum. There is also a gallery of photos.

Without hesitation, I would call Amnios 1407 one of the five best Jazz albums ever made in Cuba by anyone in any decade. It won Cubadisco awards for Jazz and Recording (the productions values are excellent) in 2010, and in a different reality, you would already possess it. If you are serious about Jazz, when you are finished here, go find it. It is out there somewhere.
CD:

1. Amnios (Yasek Manzano)
2. Drume Negrita (E. Grenet)
3. Congo Bronx (Yasek Manzano)
4. Lourdes (Yasek Manzano)
5. Pasos de hipopótamo (David Faya)
6. El matemático (Yasek Manzano)
7. Extraña melancolia (Yasek Manzano)
8. 26 y 2 (John Coltrane)
9. Payaso (Yasek Manzano)
10. Perto di Bari (Yasek Manzano)

DVD:
Documentary (Cantar del alma que se huelga de conocer el jazz y el fe)
Concert:
1. Ikú (Yasek Manzano)
2. Pasos de hipopótamo (David Faya)
3. Payaso (Yasek Manzano)
4. Besame Mucho (Consuelo Velázquez)
5. Penthouse (composer unknown)
6. Congo Bronx (Yasek Manzano)
Photo Gallery
Credits
Personnel in Amnios 1407
| Role - Instrument | Name |
| --- | --- |
| Trumpet, Flugelhorn, Arrangements | Yasek Manzano |
| Piano and Keyboards | Jorge Luís Pacheco |
| Upright Bass, Electric Bass | David Faya |
| Alto and Soprano Sax | Carlos "Chepi" Mejias |
| Drums | Reinier Mendoza |
| Percussion | Edgar Martínez |
| Guest Artists | Chucho Valdés (Piano, 8); Janet Valdés (Vocal, 2); Jorge Chicoy (Electric Guitar 6, Acoustic guitar 7); José Ángel "El Negro" (Berimbao, Yembé 3); Ariel Tamayo (Paila 7, 8, Drums 8); Orquesta de cámara de La Habana (4), Yandy Martínez (Electric Bass, 8) |
| Musical Direction | Yasek Manzano |
| Musical Production | Gloria Ochoa de Zabalegui & Yasek Manzano |
| Executive Production | Jorge Valle & Mayra Torralbas |
| Recording | Giraldo García |
| Mixing and Mastering | Tony Carrera |
| DVD Direction | René Arencibia (documentary); Ana María Rabaza (Concerto) |
| DVD Cameras | René Arencibia (documentary); Eric Delgado, Marió Fernández, Abel Moro (concert) |
| DVD Editing | Alian Hernández (documentary), Pedro Vázquez (concert) |
| DVD Authorship | Igor Urquiza |
| Studios | Recorded in Estudios Abdala, Mixed and Mastered in the mobile studio of Producciones Colibrí |
Bill Tilford - Sunday, 28 June 2015, 05:04 PM