New Stuff
[hide]
Photos of the Day
[hide]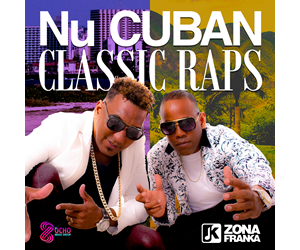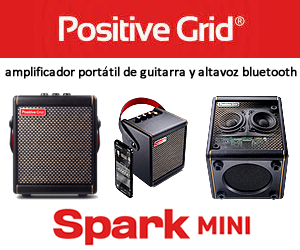 SpanishEnglishCaminos Abiertos -(EGREM) Released 2015
CD Review: Caminos Abiertos by Eduardo Sandoval (EGREM 2015)
Review by Bill Tilford, all rights reserved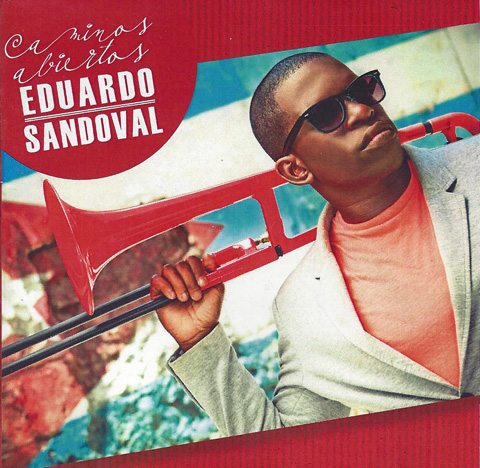 About a year ago, I observed that a young trombonist, Juan Carlos Marín, was emerging to fill a portion of the void that had been left by the passing of Juan Pablo Torres. Here is a second fellow, Eduardo Sandoval, who has also emerged as a brilliant trombonist, bandleader, arranger and composer. Caminos Abiertos is Eduardo Sandoval's debut album, and what a debut! Mr. Sandoval is definitely performing at the level of the late Juan Pablo Torres in those roles (this album is produced by the equally-impressive Michel Herrera, so the jury is still out regarding whether Mr. Sandoval will come to play a similar role as a producer).

Most of the album is pretty straighforward (but very advanced and virtuosic) modern Cuban Jazz as opposed to some of the more Fusion-oriented sounds that are coming out of Cuba today, but you don't have to be a traditionalist to love this recording, which in addition to some of the most beautiful trombone passages recorded in Cuba and a superb band have excellent cameo appearances by saxophonist Michel Herrera, trumpeter Thommy Lowry and pianists Rolando Luna and Alejandro Falcon.
This recording, along with a few others released by EGREM in the last few months, also sends a message that EGREM continues to be actively interested in top-quality Jazz.
Here is a concert clip (not from the album) of Eduardo Sandoval with slightly different personnel (including Yissy Garcia on drums):
Songs
1. Cubano Soy (Eduardo Sandoval)
2. Afro en Casa (Eduardo Sandoval)
3. Despedida (Miguelito Nuñez)
4. Caminos abiertos (Eduardo Sandoval)
5. Danzón a Isabel (Eduardo Sandoval)
6. Rumbeando con Chano (Eduardo Sandoval)
7. Vieja Luna (Tito Rodriguez)
8. Veinte Años (Maria Teresa Vera)
9. Rumba de Cajón (Juan Pablo Torres)
Personnel in Caminos Abiertos
| Role - Instrument | Name |
| --- | --- |
| Trombone, Director, Arrangements | Eduardo Sandoval |
| Piano | Roger Rizo 1, 2, 3, 4, 5, 8 |
| Bass | Rafael Aldama 1, 2, 3, 4, 5, 6, 8 |
| Drums | Alaín Ladrón de Guevara 1, 2, 3, 4 ,5 ,6, 8 |
| Percussion | David Hernández 1, 2, 3, 5, 6 |
| Guest Artists | Beatriz marquez (vocal 7), Emilio Frias (vocal 9); Michel Herrera (soprano sax 2, tenor sax 3); Thommy Lowry (trumpet 1); Rolando Luna (piano 6); Alejandro Falcón (piano 7); Adonis Panter & Osain del Monte (Percussion & coros 8) |
| Musical Production | Michel Herrera |
| Executive Production | Maytte Jacobo / Cristina Frutos |
| Recording, Mixing & Mastering | Alejandro Pulido (Assitant: Eduardo Pico) |
| Recorded at | Estudios EGREM de 18 |
Bill Tilford - Thursday, 28 January 2016, 07:17 PM