New Stuff
[hide]
Photos of the Day
[hide]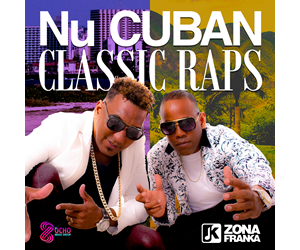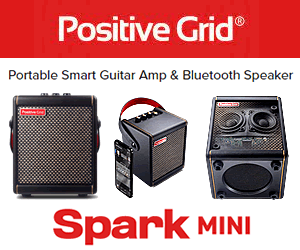 CD Review: Cu-Bop by Los Cubanos (EGREM 2012)
Review by Bill Tilford, All rights reserved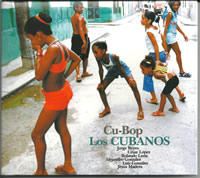 Every once in a while, a Cuban Jazz album emerges that is so beautiful and profound that I feel that nothing I can write could possibly do justice to the music. Cu-Bop is one of those recordings. It is mostly in the genre responsible for the title and may possibly be the best recording of that style ever made, including the classic recordings by the original creators. César López accomplishes what Bird was striving for but never fully achieved; Rolando Luna's piano takes the melody lines far beyond what you normally hear, Jorge Reyes is sublime on bass, Alejandro González contributes some stunningly beautiful cello work in slower pieces like La Tarde, and the vocals and percussion are wonderful. But César and Rolando are the two elements that place this recording so far above so many others. In an alternate universe, César could have been one of the masters of regular Be Bop had he been so inclined, and Rolando's piano will make it difficult to listen to most North American Latin Jazz without getting bored by the piano.

An interesting feature of this album is that although it was recorded in the studios of EGREM, the executive producer is Shinichi Takahashi of Japan, and this was originally manufactured and distributed in Japan under the Kamita label. EGREM subsequently released a version under its own label for the Cuban market in 2012.
Cubop received a Cubadisco nomination in 2013 in the Vocal-Instrumental category. It is a pity that it did not win something, for it is truly extraordinary.
Tracks:
Lazy Bird
Cachaza y Ron
Del Sasser
Keily San
Son Cosas Que Pasan
La Tarde
Irresistible
My Little Suede Shoes
Luz De Luna
Personnel in Cu-Bop
| Role - Instrument | Name |
| --- | --- |
| Alto Sax, Soprono Sax, Flute, Vocal, Chorus, Musical Director | César López |
| Piano | Rolando Luna |
| Bass, General Director | Jorge Reyes |
| Violonchelo | Alejandro González |
| Cuban Percussion | Luís González |
| Chorus | Jesús Madera |
| Producer | César López |
| Recording Engineer, Mastering | Eduardo Pérez |
| Mix | Eduardo Pérez, César López |
| Executive Producer | Shinishi Takahashi |
Bill Tilford - Monday, 21 April 2014, 09:08 PM