Lo Nuevo
[hide]
Fotos Del Día
[hide]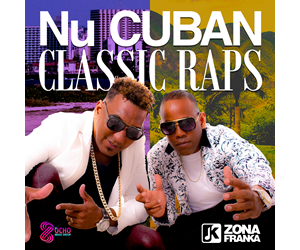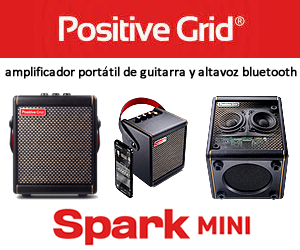 Identities are Changeable - (Miel Music) Released 2014
CD Review: Identities are Changeable by Miguel Zenón (Miel Music 2014)
Review by Bill Tilford (all rights reserved)


This recording, Miguel Zenón's ninth since 2002, is a CD version of a multimedia work originally commissioned in 2011 by Peak Performances at Montclair University. As is much of his work, it is Jazz that draws from Puerto Rican musical elements, but this recording is different in a key respect: the theme, as the title hints, is the concept of identity as perceived by New Yorkers of Puerto Rican descent. As part of the project, Mr. Zenón interviewed a series of individuals of this background, and each song incorporates brief sound clips from those interviews. Contrary to some of what you might read in cyberspace, these are not intrusive - even when a snippet appears mid-song, it doesn't do anything disruptive to the song experience.

And what an experience this is! This recording augments Mr. Zenón's core quartet with a big band, and the brass and woodwind arrangements are in turns exquisite and exciting. Most of the solos are Mr. Zenón's, and as usual, these are often thrilling. Musically, the emotional climax comes in Through Culture and Tradition, which among the songs in the album probably draws most deeply from the Puerto Rican well. As you listen throughout the album, you will also hear the New York elements loud and clear, of course.
Even a listener who did not like Latin Jazz (why are you here again?) but enjoys big bands would appreciate this album. As to the interviews, they are a key reason this album exists. The question of identities is swirling about the news a lot lately, and this project is a fascinating musical take on one aspect of the subject.
Songs (all composed and arranged by Miguel Zenón)

1. ¿De dónde Vienes? (Overture)
2. Identities are Changeable
3. My Home
4. Same Fight
5. First Language
6. Second Generation Lullaby
7. Through Culture and Traditioin
8. ¿De Dónde Vienes? (Outro)
Personnel in Identities are Changeable
| Role - Instrument | Name |
| --- | --- |
| Miguel Zenón Quartet: | |
| Leader, Compositions, Arrangements, Alto Saxophone | Miguel Zenón |
| Piano | Luis Perdomo |
| Bass | Hans Glawischnig |
| Drums | Henry Cole |
| The "Identities" Big Band Adds: | |
| Alto Saxophones | Will Vinson, Michael Thomas |
| Tenor Saxophones | Samir Zarif, John Ellis (solo on "Same Fight") |
| Baritone Saxophone | Chris Cheek |
| Trumpets | Mat Jodrel, Michael Rodríguez, Alex Norris, Jonathan Powell |
| Trombones | Ryan Keberle, Alan Ferber, Tim Albright (solo on "First Language" |
| Producer | Miguel Zenón |
| Associate Producer | Robert Mailer Anderson |
| Recording | Max Ross (Brooklyn NY); Axel Gutzler |
| Mix | Brian Montgomery |
| Mastering | Randy Merrill |
| Studios | Systems Two, Brooklyn, NY; HR Studios, Frankfurt, Germany |
Bill Tilford - lunes, 22 junio 2015, 09:31 pm