New Stuff
[hide]
Photos of the Day
[hide]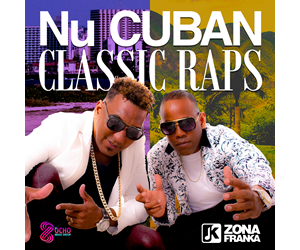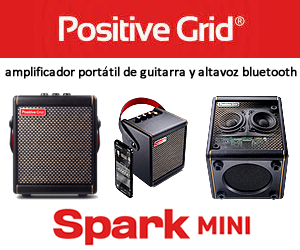 Que Viva Harlem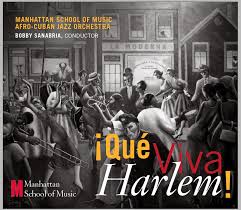 Bronx native Bobby Sanabria has been a figure of many guises throughout the course of his productive career. Drummer, percussionist, composer, filmmaker, producer, bandleader, arranger and recording artist are but some of the titles he has held over the years. However, he has also devoted a considerable amount of his vocation to education, community activism and the historical preservation of New York City's Latin Music heritage.
Fortunately, his well-deserved teaching positions at Manhattan School of Music and the New School have allowed him to facilitate this mission in ways few other musicians are able, along with the ability to bring the next generation of performers along for the ride. His work with the Manhattan School of Music Afro Cuban Jazz Orchestra has been a particularly successful effort as he has proven in the past with Grammy-nominated recordings such as Tito Puente Masterworks Live!!! in 2011 and Kenya Revisited Live!!! in 2009.
His latest recording with MSM ACJO, Que Viva Harlem, proves the perfect marriage of presenting music of this era with high definition recording techniques and the fiery bombast of a skilled yet young ensemble. As the name would suggest the record pays homage to the symbiotic history of East and West Harlem during the early part of the 20th century, in which African American and Afro-Latin cultures diffused with one another in a way that has yet to occur anywhere else. The repertoire focuses on the late 1930's work and artistic vision of bandleader Mario Bauzá, with stunning renditions of compositions by Duke Ellington, Billy Stayhorn and Juan Tizol just to name a few.
The album is recorded beautifully and at times the final applause of the audience is the only reminder of it being, in fact, a live performance. The separation between the different orchestra sections is mixed to perfection, providing the classic big band sound in high definition stereo. The carefully selected panning of the horns and the rhythm section creates an almost kaleidoscopic effect, a nice touch in further enhancing the listening experience.
With its beefy horn arrangements and driving rhythm section work, the album's repertoire contains all the classic characteristics of big band Latin jazz. The orchestra performs the songs with maturity, precision and a certain attention to detail that is a joy to both listen to and absorb. While the ensemble does dabble in brief moments of modern improvisational techniques, the orchestra as a whole does a fine job at respecting the sonic and stylistic idiosyncrasies of the era. The music is nostalgic, brimming with subtly with just enough unpredictability to keep things interesting.
With a group containing around twenty individuals, it would no doubt be difficult to acknowledge the fine musicianship contributed by every ensemble member involved in a single review. Many of the orchestra's fine soloists are featured generously and there are countless highlights to be experienced on each track of the album. The rhythm section, nonetheless, does deserve to be singled out for a bit of due praise. The section is comprised of Arthur Vint on drumset, Max Calkin on bass, Saiyid Sharik Hasan on piano along with Matthew González, Oreste Abrantes and Takao Heisho on percussion. They handle the textural demands of each tune with an assured sense of time, taste and tone, all while demonstrating a firm aptitude for both swing and Latin environments. However, that's not to say they can't turn on a dime and take the ensemble to a different place as they prove on Gene Marlow's Let There Be Swing in which they help propel Patrick Bartely's soprano sax solo into a realm more akin to mid-1960's Coltrane than late 1930's Harlem.
Indeed, the entire album is teaming with great solos and lively grooves with each track having a different surprise to unveil. Like any great big band recording, it is about the vibe created by the ensemble as a whole. With the combination of bold, virtuosic soloing, super tight ensemble work and classic arrangements that continue to stand the test of time, it's safe to say this album accomplishes that undertaking in spades. Most importantly, the music tells a story. It captures the listener's attention right away and keeps it there, taking them on a journey from the very start. In short, Que Viva Harlem is yet another gem to add to the MSM ACJO's lexicon of superb recordings to date.
Ian Stewart - Monday, 08 June 2015, 06:25 PM