New Stuff
[hide]
Photos of the Day
[hide]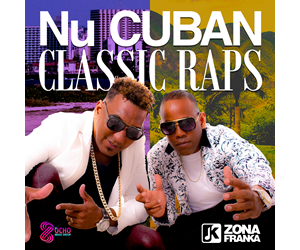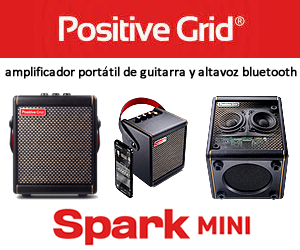 SpanishEnglishSanta Habana -(Bis) Released 2012
CD Review: Santa Habana by Melvis Santa (Bis Music 2012)
Reviewer: Bill Tilford (all rights reserved)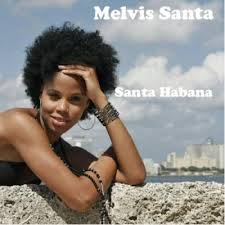 As a founding member of Sexto Sentido and a lead vocalist in Interactivo, Melvis Santa was already building an impressive musical resume prior to this project, which uses her colleagues from Interactivo along with Germán Velazco and other distinguished musicians. All except one of the songs was composed by Melvis, and Santa Habana blends many styles in a manner similar to what Interactivo does.

The first song, Tu momentico, is in the style of a traditional Son complete with muted trumpet. But then the style changes very quickly for the next three tracks, which are a blend of Cuban Soul, Hip Hop and Ballad very much in line with her earlier work. Siete cuerdas adds an element of Bossa Nova, and Lo Bueno is a more modern Son. Demasiado para ti finds her singing with Telmary in a kaleidoscope of several different genres. The final three songs incorporate Afro Cuban folkloric music (Inmensidad, in 6, is a song for Yemaya, No te confundas and Música both rely heavily on Rumba. No te confundas uses the talent of Rumberos de Cuba for a slower Guaguancó, and Música uses Interactivo for something faster.

Those who might be concerned that the incorporation of more North American musical influences will damage the quality of Cuban music can feel better after listening to Santa Habana. This project uses some of the best elements from both places.
Here's an official video of one of the songs (Siete Cuerdas) from the album:
Santa Habana was a nominee in Cubadisco 2012 (Fusion) .

Songs (all composed by Melvis Santa except 10, composed by Juan Carlos Marín)

1. Tu momentico
2. Santa Habana
3. Aeio
4. Eres mi locura
5. Siete cuerdas
6. Lo bueno
7. Demasiado para ti
8. Inmensidad
9. No te confundas
10. Música
Personnel for the Recording
| Role - Instrument | Name |
| --- | --- |
| Leader, Lead Vocals | Melvis Santa |
| Piano | Miguel Manuel de Armas (2, 3, 5, 6, 9); Manolito Simonet (1); Roberto Carcassés (Rhodes 10); Rolando Luna (8); Leonardo Gil (7) |
| Keyboards | Miguel Manuel de Armas (2, 3, 5, 6, 9); Leonardo Gil (7) |
| Bass | Raul Tobias Gil "Avi"(all except 3, 4.7. 10); Roberto Vazquez (3, 7); Carlos Rios (10) |
| Drums | Oliver Valdés (all except 4, 7, 10); Raúl Herrera (10); |
| Guitars | Raúl Verdecia (2, 5, 6); Ray Ugarte (3); Roberto Gómez (10); Jorge Luis V. Chicoy (5) |
| Percussion | Yaroldy Abreu (except 4,7); Germán Velazco (1); Adel González (1,9,10); Samuel Cana Jr (2,5,6); Rumberos de Cuba (9); Maximo Duquesne, Eddy de los Santos, Marcos Yovany Díaz, Dreiser Durruthy (8) |
| Alto Sax, Tenor Sax, Flute | Germán Velazco (except 1, 4, 5, 7) |
| Trombón | Juan Carlos Marín (9, 10) |
| Trumpets | Julio Padrón (3,9,10); Alexey Barroso (2, 6,9,10) |
| Strings | Yeseala Saéz, Ivonne Rubio, Roxana Iglesias, Yosmara Castañeda, Jessical del Corral |
| Guest Vocal | Telmary (7) |
| Coros | Brenda Navarrette, Melvis Santa (all); Julio Padrón (9); Francis del Rio (10) |
| Musical Production | Melvis Santa & Germán Velazco |
| Executive Producer | Mayra Maria García |
| Recording and Mix | José Raúl Varona |
| Mastering | Maikel Barragas |
| Studios | Estudios Trabuco Records, Havana, Cuba (recording and mix); Estudios MB Records, Havana, Cuba (mastering) |
Bill Tilford - Friday, 24 April 2015, 04:54 PM