New Stuff
[hide]
Photos of the Day
[hide]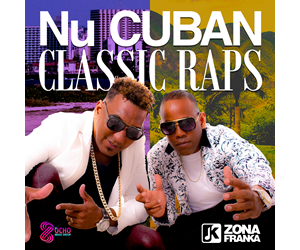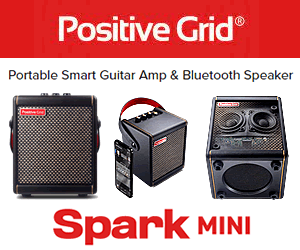 Somos Latinos
Former NG La Banda vocalist Gerardo Contino has been an active and highly visible proponent of the NYC Cuban music community since making Gotham his home in 2009. Between his Friday and Saturday residency at Guantanamera in Hell's Kitchen, his monthly tenure at González y González and numerous concert and press appearances, Contino appears to be omnipresent.
His band, Los Habaneros, features an elite lineup of some of New York's most highly regarded musicians in Latin music and beyond. Pianist Axel Tosca Laugart, percussionists Luisito and Roberto Quintero, and bassist John Benítez are but some of the prestigious company in which Contino chose for this recording. Despite the formable chops of the musicians at hand, "Somos Latinos" is first and foremost a dance album, and proves so in an almost explosive manner. While Timba is undoubtedly at the core of this recording, the music successfully incorporates elements of other Latin styles along with traces of American pop as well.
One of the aspects of this album that is interesting and refreshing is that all of the tracks are quite different from one another. While the obvious influence of Manolin, Bamboleo and NG are quite present in the music, the contrast between each song and the utilization of other genres give the CD an identity that is very much its own. "Siempre Latino", the hard-hitting opening anthem shifts back and forth between Cumbia and Timba as it celebrates the diversity of the Latin American musical landscape.
"Hasta Alcanzarte", written collaboratively between Contino and Axel Laugart, employs elements of neo-soul in its intro before kicking into Timba high gear. "La Chica Red Bull" and "Amor de adolecente" are full blown Timba epics with dense arrangements and interesting harmonic twists and turns that even make repeated sections seem different altogether. "Ni un ya no estás" is a ballad thick with rich synth textures and features the sultry vocals of Xiomara Laugart. "Venimos comercial" is a nod to the Nuyorican salsa sound with beefy horn lines, definitive coros and features a climactic timbal solo from Luisito Quintero.
The individual playing on the album is superb and the rhythm section displays a level of comfort with all the styles contained within the album with fluidic ease. From the Timba perspective, "Somos latinos" is a treasure trove of state of the art bass, piano and percussion work laid down by some the very best instrumentalists in the genre. The albums final track, "Se preguntan" is probably one of the best examples of the level of communication between Contino and the members of Los Habaneros. While at first glance it may be one of the more simple arrangements on the album, the razor-sharp rhythmic breaks and elastic interplay demonstrate a stylistic awareness of the highest order.
Overall "Somos Latinos" is not only a strong Timba album, but also the kind of Timba album that could only be created within the confines of New York City itself. It embodies the kind of transformation that music, musicians and even most individuals that inhabit NYC tend to undergo. There is an unavoidable cultural diffusion that in which everything influences each other through a type of osmosis that occurs no where else.
Songs: Siempre latino, Hasta alcanzarte, La Chica Red Bull, Amor de adolecente, Ni un ya no estás, Venimos comercial, Se preguntan.
Ian Stewart - Monday, 16 June 2014, 08:45 PM