Lo Nuevo
[hide]
Fotos Del Día
[hide]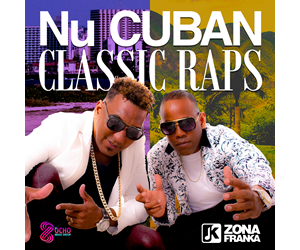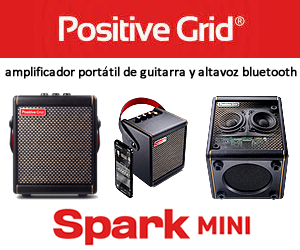 Spirit Warrior - (Picaro Records) Released 2015
CD Review: Spirit Warrior by Papo Vazquez Mighty Pirates Troubadours
(Picardo Records 2015)
Review by Bill Tilford, all rights reserved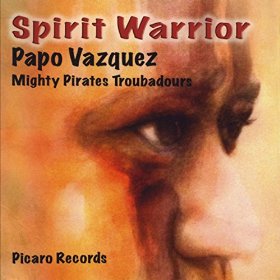 According to the liner notes, 2015 marks 40 years in music for Philadelphia-born Papo Vazquez, whose extensive and impressive resume includes regular Jazz, Latin Jazz and Classical music. He first began experimenting with Bomba Jazz in the 1980s, and his current project represents full maturity for that experimentation (which also includes Plena). If he had been so inclined, Mr. Vazquez could have simply made an excellent straight ahead Jazz album with this material, which is deeply rooted melodically in Hard Bop, and a few of the songs in this are straight ahead. The mixture of Bomba and Plena adds an extra rhythmic dimension to the exercise, and three decades of experiments have paid off - the mix sounds and feels natural.
For trombonists, Spirit Warrior is mandatory listening - Mr. Vazquez is a relatively rare creature in Latin Jazz - a trombonist who is consistently taking the lead melody in complex instrumental Jazz arrangments (he cites J.J. Johnson as one of his most important influences, and that shows through in his work).
As I said in the beginning, this is very serious material - if more of it were played and recorded at this level by more artists, we might be hearing the phrase Afro-Rican Jazz more often in the same breath with Afro-Cuban Jazz. However, the ranks of the artists and composers both able AND willing (the latter perhaps more important) to step into this particular style have been relatively thin to date (they do exist, William Cepeda being an example).
This album is equally recommended for fans of Hard Bop and Latin Jazz generally - the melodies are not watered down to accomodate the rhythm.
Songs (all composed and arranged by Papo Vazquez)

1. Huracán (Plena, Jazz, Descarga)
2. El Morro (Bomba Ciká Jazz)
3. Bumbo con Bamba (Plena Pirata, Jazz)
4. The Little People (Danza, Jazz)
5. The Mole (Jazz Waltz)
6. No Goodbyes for You (Requiem for Hilton Ruiz)
7. Salto Angel (Bomba Yubá, Culo de Puya, Jazz)
8. Palo Incao (Danzaon)
9. McCoy (Jazz)
10. In This Lonely Place (Ballad)
11. Roller Coaster (Bomba Holandé, Jazz)
12. Despedida (Aquinaldo Fajardeño)
13. Kerepakupai Vená
Personnel in Spirit Warrior
| Role - Instrument | Name |
| --- | --- |
| Band of Pirates | |
| Leader, Trombone, Vocals | Papo Vazquez |
| Tenor Sax, Vocals | Willie Williams |
| Piano | Rick Germanson |
| Bass | Dezron Douglas |
| Drums | Alvester Garnett |
| Pandero de Plena, Guicharo, Bongo, Cua, Maracas, Congas | Anthony Carrillo |
| Barrill de Bomba, Pandero de Plena, Vibes, Vocals | Gabriel Lugo |
| Invited Guests | Sherman Irby (Alto Sax & Flute 2, 7, 11); Piaroa Shaman, Rufino Pónare (Canto de Cascada, 13); Orlando "Maraca"Valle (Flute, 7); Roberto Quintero (Tambores Culo de Puya, Maracas, 7); Victor Jones (Drums, 4, 12); Pete Nater (Trumpet, 1, 2) |
| Producer | Jeff Jones with Papo Vazquez and Sherman Irby |
| Executive Producer | Teatro Pregones |
| Recording | Evan Manners, Edgar Tejada, Kyle Cassell |
| Mix | Jeff Jones |
| Mastering | World Alert Music |
| Studios | Kaleidoscope Sound, Mighty Pirate Studios |
Bill Tilford - domingo, 28 junio 2015, 09:18 am