Indice - Table of contents
New Stuff
[hide]
Photos of the Day
[hide]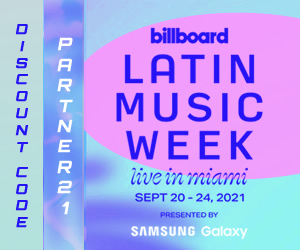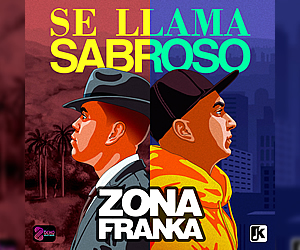 Martin Karakas - Two the Hard Way: Michel & Tirso - La Tropical
Viene llegando....

Tirso Duarte and Michel Maza together in the El Salón Rosado Benny Moré de la Tropical.
Unless you are a hopeless optimist like me, the announcement of Tirso and Michel together in the Tropical is no big news. Michel Maza, true to form, is still singing with different bands every week, often picking a flavor of the month that he sticks with for a few shows, the latest being Tumbao Habana, after a month or so with Explosión Latina.
Michel Maza has also been the guest singer before at a number of Tirso Duarte shows, usually singing on two or three songs. Tirso has stuck with the band he leads, but they play somewhat irregularly and were very slimmed down the last time I saw them.
Nonetheless, there are a few indications that tonight's show may be special. To begin with, the show has been heavily promoted for almost a week, with both singers on Disco Fiesta to promote the show. According to Tirso Duarte, "We will be principally playing music for the dancers…what the public wants, Cuban timba." I'm not being naïve, but the point that they were making the effort to go into the studio and promote the show is a great sign.
Secondly, both Tirso and Michel have put new albums in the last month, the second solo outings for both. Maza's Que hablen los habladores… under the competent musical direction of bassist Arnaldo Jiménez is generating some positive feedback, although, bizarrely is scarcely available of the streets of Havana, i.e. little interest.
Timba Cubana is the latest Tirso single and is getting some airplay. It's classic Tirso beginning with Tirso's carefully paced take-time phrasing with a backdrop of neat salsa, that begs for the break into the piano montuno and now expected pleading Tirso voice; in short, a good song, but nothing too original with relatively lackluster metales mambos. "Si quieres ser como nosotros, tienes que volverte loco…"
Both artists' first albums were enjoyable outings, but very studio in as much as both reeked of rapidly put together projects, bands that were probably together a month or so from first practice to final mix. Both albums consisted mainly of covers, albeit in Tirso's case, covers were of his own compositions and in Michel's covers of songs previously sung by him. Without going into detail Maza's Fieeeeesta… had great vocals, arrangements and musicians and Tirso's Juro decir la verdad was also a solid effort. Neither was very innovative or inspirational and garnered little attention in Cuba.
A common criticism of both Tirso and Maza is that they suffer to some degree from a sort of rock & roll, very rare in Cuban musicians. This kind of speculation would be completely irrelevant if not for the fact that it seemingly affects their music. Tirso is not always in top form at concerts; and, while I have never seen Maza sing anything but spectacularly, his band, and this also goes for Tirso, is often not in top form.
I guess the disappointment that arises from these two young prodigal timba figures comes from the fact that they are only pieces of the puzzle that need to fit together with other talents —like each other— in order to reach the premier tier that they both reached with the Charanga Habanera (CH).
Both of their bands are made up of teenagers, devoid of solid coros singers and lacking a tight sound. The last time I saw Tirso he was playing all the piano parts, singing all the lead vocals, and leading the band at the same time. Maza bounces between his third-tier timba level band to second level right up to the absolute summit of timba when driving 8,000 fans into bliss at the Tropical singing with Los Van Van.
A longtime daydream of mine has been to find someone with money to back a bad-boy allstar timba band around which a new Havana version of the Jamaican classic The Harder They Come, would be made. The Harder They Come was based around the incredible music scene that came out of early 1970s Kingston. In this version, Maza would play the part originally played by Jimmy Cliff (this time as a Cuban lover-boy or something rather than the Jamaican bad-boy).
My daydream includes Maza and Tirso in a band with other young timba talents like ex-charangueros Yulién Oviedo and Pedro Pablo, together with a veteran arranger, and experienced metales arranger and money to buy new songs from established songwriters. Or at least to prevent Tirso Duarte from selling his songs to Juan de Marcos for a $150 —another direct parallelism to what is portrayed in The Harder They Come when Jimmy Cliff cuts singles, selling the rights for ten dollars.
Wednesday, 23 March 2011, 03:32 AM