New Stuff
[hide]
Photos of the Day
[hide]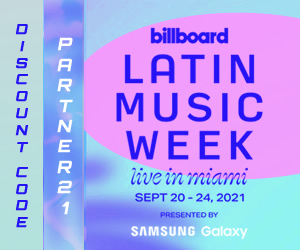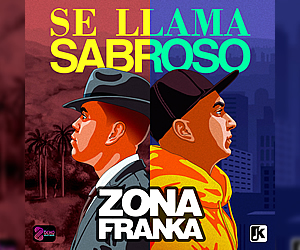 Martin Karakas - La Habana Hoy
2005 Concert reviews by Martin Karakas
La Rebambaramba, La Justicia, Bamboleo, Tirso Duarte, Maikel Blanco
La Habana Hoy
After a couple of months in Mexico City I have come back to a Havana that has my two favorite young Cuban innovators in relatively conservative bands. Is it true, Michel Maza in La Revé and Tirso Duarte with Afro-Cuban Allstars? It seems to be.
After an album release, a series of concerts and at least two regularly playing radio singles, Tirso was well on his way to establishing a solid group of his own. Michel Maza, on the other hand, was unstable as ever, with a band full of teenagers and playing guest singer at half the live shows in Havana.
The news of Michel Maza is easily dismissible as a temporary situation, although it seems to be lasting longer than expected. Is it an overreaction to view these new developments as negative? Maybe; as was putting so much hope in a resurgence of tough, street-flavored timba led by these two raw –and highly trained— young talents.
Why did these two band leaders suddenly leave their respective orchestras? Lots of rumors circulated about a violent concert with Tirso and Michel at Virgen del Camino that might have been cause to suspend the two musicians from playing in their own groups. Whatever the reasons, while it seems like a blow to contemporary Cuban salsa, at least the two are playing in well-established bands with top notch leaders.
Tirso Duarte has re-recorded his Adivinador with the Afro-Cuban Allstars. It seems pretty much the same song, but with less swagger in the vocals. These re-recordings seem to be fairly common in Cuba, with the constant movement of singers. Brings to mind the Pupi song, El gato no araña; while it was at the top of the charts the song was suddenly re-recorded with a female vocalist singing the lead previously sung by Tirso Duarte. The next day, the same song continued to be played dozen of times daily, but with completely different vocals.
Michel Maza is up to the same, guest singing at half the shows in Havana, most recently with Explosión Latina –a relatively new orchestra, that plays a boricua style salsa, their latest single, Hoy me mata. It's almost impossible to catch a matinee at Casa de la Música without Maza guest singing, certainly a hard worker.
"La Habana es mía y nadie me la va a quitar." Tirso Duarte –Casa de la Música, September 1
The news about Tirso turned out to be either false or short lived, as he is back doing gigs with his own band. It was based on the new album by the Afro-Cuban Allstars, Step Forward –The New Generation, which features Tirso Duarte, Leo Vera and Jose Luis Arango among others. Whether this means Tirso is going to be touring with the band is unknown. For the time being he is back doing regular gigs with his band whom I checked out at the matinee at the Casa de la Música-Miramar in Playa.
The band has undergone some changes. The keyboardist has left, so now Tirso works with a keyboard center-front stage, playing piano, singing, directing and gesticulating to the crowd all at the same time. The band seems to have gotten even younger and smaller: bass, kit drum, 2 trombones, 2 trumpets, tenor sax, percussionist (mainly cowbell), 3 backup vocals (2 male, 1 female) and Tirso on keys and lead vocals.
Watching Tirso at center stage, giving his all to make the band work, despite the super small crowd at the Casa de la Música, is testament to why he will one day be directing a solid first tier orchestra in Cuba and why he belongs directing his own band and not in some professional European touring group.
The show starts with a CH song that has become a classic for Tirso, El cantinero. It's not until the third song, El gato no araña that the coro singers finally get into the groove, and maybe also for the first time the whole band. The Pupi song melds into another from Qué cosas tiene la vida, the beautiful Te molesta que sea feliz. For the rest of the show the band sounds pretty tight with good soundboard from the same mixer that does Issac Delgado's sound.
The rhythm section definitely needs to be beefed out a bit -- at least with the addition of a tumbadora player; the bass player is competent, the metales very young (not quite the metales de terror). The next song is a timba made up of reguetón coros, followed by a break for the band while Tirso trys to help his female coro singer do a romántico backed by a recorded instrumental, which didn't work however. In fact I couldn't hear the female backup singer at all the whole show.
Adivinador is next; I've already talked about how much I like this song, especially the take-time phrasing that always makes me think of Frank Sinatra. Michel Maza comes onstage to join Tirso near the end of this song extending it to about 30 minutes or so. No matter how many times I see Maza get up and deliver guias as a guest singer, every time is as good as the first. Who is the only singer in Cuba that could go on stage at a Van Van concert and totally rock a packed Tropical crowd? Who is the only singer in Cuba that Juan Formel would ever think could add to a Van Van concert that already has four great singers? Michel Maza. And boy did he rock the Tropical that night, but that's for another article.
Tirso Duarte ends the show with A mi la Habana me quiere. This weekend he's playing the Saturday night slot at the Tropical should be interesting to see how he does, given his ability as a composer I imagine he must have some new songs ready to go. One thing that can be easily foreseen is the lack of people that will come. Seeing the Tropical so empty, Saturday after Saturday, is disappointing. Of course it fills up for a top tier band, but a lot of the top bands don't play more than a show or so a year, some never. Publicity is sorely lacking for most second tier bands and Tirso Duarte is no exception, take this weekend for example. Pachito Alonso y sus Kini Kini are playing the Tropical, Friday, the show is getting mentioned, and this is no exaggeration, after every two songs on the daily Cuban salsa show (Disco Fiesta). Tirso Duarte, on the other hand, playing the Saturday night spot at the Tropical is mentioned only once during the two hour program.
Pedro Pablo y la Rebambaramba: La Tropical, August 13
A note of good news is the resurgence of ex-Charanga Habanera bassist Pedro Pablo and la Rebambaramba with a hard new timba album. They had an album release party Saturday, at the Tropical for Yo tengo el don… (I have the gift). Unfortunately, the promise that Michel Maza would be singing with the band, never came to fruition as the MC announced that he was playing carnival in Pinar del Río with La Revé.
Pedro Pablo's band was a little stripped down for timba standards. A total of 10 musicians: 3 singers, 2 percussion (stand up drummer with timbales and kick drum and tumbadora), 2 trumpets, 1 sax, keys, and bassist. A güiro would have been a nice addition –the percussion seemed a bit thin— as well as another keyboard.
The crowd was also pretty stripped down, around 500, making the Tropical look pretty empty. Nonetheless, the small crowd was gathered in front of the stage fully carried away by la Rembambaramba's brand of 90's in your face cintura timba. Like the rest of the band –typical of 2nd/3rd tier timba groups— the three singers were very young and inexperienced. They sounded pretty good, sharing the mic; all three heavily Michel Maza influenced, but lacking his range and experience.
The weakest point of the band was the general sound quality, in large part due to equipment rather than overall talent. A good contrast was the Pedro Calvo y la Justicia concert the following Saturday at the Tropical. La Justicia is a super hot, tight band with a huge sound that is in contrast to la Rebambaramba. The musicians in la Justicia are of an undoubtedly higher quality, maybe if only for being, more seasoned vets. Pedrito's metales section –sax, trombone and two trumpets— is truly smoking and uses a lead trumpet that actually solos from time to time. But the biggest difference is in the sound system. Pedrito has lots of support, from the government, record companies and his own funds. La Rebambaramba probably gets by on a shoestring, with little support. This same difference is also evident on the studio recordings. While la Rebabaramba's latest disc is great, it lacks some refinement, which surely would come with money.
Is timba old-school?
The most striking aspect of la Rebambaramba is how much they sound like old Charanga Habanera (CH) and Charanga Forever (CF). Of course, Pedro Pablo is the seminal CH bass player who along with JC González and David Calzado was responsible for crafting the sound that we know as Charanga Habanera. Pedro Pablo joined CH in 1990 on cello but moved to bass as David Calzado took over as director and the CH began reinventing timba. Pedro Pablo was also one of the founding members of CF. As one of the founders of the CH timba sound, it is no surprise that his groups sounds so much like 90's CH. Maybe more of a surprise is how retro it sounds nowadays.
Evidently, after a decade or so of timba, we're in a new era with a new style emerging. This type of change is common in music as seen by the tendency to classify music by decades, even in smaller, insular musical settings, like Jamaica for example, where the decades can by broken down into ska, rock steady, 80's dj and 90's dancehall.
The post-timba Cuban music scene is far from bleak. Taking a look back, Timba surged as a result of a number of different factors. To begin with, by the late 80s, a couple of decades of the Cuban Revolution had created a huge, almost disproportionate amount of highly-formed musicians (as happened in healthcare, sports, education and right across culture). These musicians, formed from a very early age in excellent state-run academies that were free of charge and provided students with room and board, clothing, instruments, etc., were able to completely dedicate themselves to their studies and graduated with dizzying technical ability. This ability mixed with the almost innate Cuban aptitude in rhythm, creativity and music formed a potent talent pool.
With the collapse of the Soviet Block and the beginning of the extremely difficult Special Period, Cuba once again turned to tourism and with it, a need to have a healthy local music scene and alternative sources of export revenue such as music. A favorable atmosphere emerged, with new groups, new venues, new access to new studios, etc. With the Special Period, music also became an important outlet for frustrations and complaints, entertainment and a time killer, as movie theatres closed down and power outages became frequent.
Over a decade later, Cuba has emerged from the Special Period. Has timba? As to be expected the frontline timba bands, many who formed in the 90's, have matured and moved on to new pursuits.
The Charanga Habanera, with a brand new pop song on the charts, Mi Charanga, seem determined to stay in their current 'lite' (or is that spelled with a sh at the beginning?) phase –just hearing the Charanga's latest trademark (i.e. what used to be Ditú), Chuchi!, makes me instantly cringe. The new album is almost out so we'll see about promises that it will go back to the band's timba roots. At best the most that can be expected is a return to the super pop timba sound on Soy cubano, soy popular; it's doubtful that CH will reinvent Cuban dance music again.
Isaac Delgado, now with three consecutive albums of a mature, almost second generation, timba style leaning more towards New York salsa (with a steady reliance on New York based percussionists helping to give it that sound), seems unlikely to infuse the Cuban scene with new timba innovations; although quite likely to do the inverse. Nonetheless, the three albums are spectacular, with the intensity of Delgado's voice almost inversely proportional to the increasing mellowness of the music. Delgado's sense of pop artistry and style has fully blossomed. With their stunning line-up of musicians, all three (especially La formula/Malecon) are modern Cuban salsa masterpieces, if not timba.
Even Delgado's latest effort, Prohibido, after a three year hiatus, has some ingeniously subtle delicacies. It's unexplainable –and unpardonable— that the only song so far to receive massive airplay in Cuba is the single worst song on the album, El macao: a terrible I-IV-V chord progression song that is a cornier version of Cuban music than Shaggy's Mambo No.5 was. There are gems though, like Dime cual es with a hard-hitting Issac asking "¿Cuál es tú guapería, porque te traigo todo la salsa que tú querías. Tú te fuiste, y si tú no viniste, salsa que tú perdiste." Si te gusta mí compás and La malo que tiene la Habana are also solid tracks, and Vannia is back on coros.
Bamboleo continues to seemingly shun the world of studio recording (although maybe the two new singles out on radio is a sign of change) but continues to put on great live shows. Manolito Simonet y su Trabuco put out a well received, but somewhat mediocre album; they have a new single out, Comunícate, that's classic Trabuco timba. Van Van's latest is not heard much on the streets of Havana (especially when compared to Llegó Van Van), despite Lele's "Van Van están en la calle otra vez." Even so, it would be hard to be too upset with the quality of the Grammy nominated Chapeando.
Of the timba pioneers, maybe Paulito is the biggest disappointment, with yet another super pop album with plenty of empty lyrics: "Cleopatra, es la nina que me mata…"?? Is this really the ex-ruler of lyrics depicting contemporary Cuban life, who's only equal at dishing out coros was el Médico? In the new millennium, Paulito is putting out albums devoid of Cuban coros, playing concerts where the coro "I like her so much, I like her so much, and I don't know why I like her so much" (Me gusta tanto) is the focal coro of the whole concert, repeated between every song. Nonetheless, Paulito is still a great live concert, (currently he is part of the Crystal-sponsored contest to find the best new son band in Cuba that has him playing every weekend at Parque Lenin). Catching his band live on the Malecon is still almost comparable to Van Van in the Tropical, and he's still putting out the occasional classic. His latest single, Su libertad is scoorching timba hot!
NG is NG, experimenting but with a constant single on the charts. The latest is a philosophical piece, La vida, wisely advising people to vacilar as much as they can. Adalberto Alvarez has a brand new album out, which, at first listen, is much like the last one, although only one of the singers from Para bailar casino is back. It's amazing how Adalberto seamlessly goes through so many singers. The current single is Mí linda habanera, also advising people to vacilar in Havana, and there will certainly be another three or four singles from this latest of the always polished Adalberto albums. Dan Den's latest, Pasión, is also very much like their last, the seminal Campanas; not quite as many hits, but very solid, maintaining the new Dan Den sound established on Campanas.
Did people take note of the last Giraldo Piloto y Klimax's album, Nadie se parece a tí? Yet another killer Klimax release that is 100 percent true to the Klimax ideal of experimental Cuban dance music. The album is so funky and freaky; at least half the tracks on the album could be a played at any party, fat bass and phat groove. Klimax is able to put out super pop infused music without being pop; often starting their songs with non-Cuban rhythms that eventually turn into full out street-laced timba. It's their particular brand of creating complex music filled with intricate breaks and a tweaky edge that is at the same time very accessible and global. Unfortunately this style has made it tough to win over fans in Cuba, even though the albums always generate a lot of radio singles; the latest with at least three singles spending time on the charts. Klimax's faithfulness will always be enough to keep any despair over the Cuban music scene at bay.
In short, the old guard is still putting out very enjoyable records, albeit more commercially aspired (which means looking outward), and there is a healthy new league of bands on the edge of bursting onto the scene. Why then are people announcing the end of timba, and a terrible lull in the Cuban music scene? There may be a few plausible reasons: 1) the lull after the storm, the intensity of early timba had to go somewhere and it certainly wasn't going to go up; 2) listeners may have became a little bored with 90's timba; 3) the timba scene became saturated with new orchestras thinly spreading talent and creativity; 4) after reaching the height of popularity and support in Cuba, the top orchestras wanted to tweak there sound to see if they could be sellable to a foreign audience without having to wait 50 years.
Another reason, or at least indicative of a lull, is a preponderance of empty lyrics. Creative and utterly descriptive lyrics of contemporary Cuba were one of the trademarks of timba, one of the things that made it great. With CH singing love songs about castles and princesses and Paultio about how beautiful Cleopatra was there is a very noticeable scarcity of Cubania.
The king (self proclaimed according to Paulito) of 90's timba, el Médico, is still sorely missed in Cuba. His coros have entered into Cuba's Real Academia of Spanish and are still heard in daily conversation, for example, "no lo comentes, eso es para tú consumo." His coros are still the most heard sung in the a.m. by groups of partiers on their way home. As Kevin Timba.com said, Manolin needed to hear Juan Formel's words on staying in Cuba for inspiration. What can el Médico do now? He's already rerecorded old hits, made an album of románticos; what's next? The overriding key to el Médico's success was his lyrics: rhyming coro versions of expressions from the street or clever anecdotes of daily Cuban life (of course the amazing backup singers, including Haila, Vannia, Lázaro González, Joaquín Díaz, Dayamí Sánchez, Enrique Pérez and Osvaldo Chacón didn't hurt). El Médico will have to come out with sharp reflections on Cuban life in Miami if he ever hopes to be relevant again.
The resurgence of timba will probably be propelled in part by a new source of lyrical inspiration. Jamaican dancehall music has kept its relevancy for close to four decades; the latest brand being greatly propelled by a change of lyrical inspiration with a return to 'conscious' lyrics that saw baldhead bad-boys like Beenie Man and Capleton grow dreadlocks and write songs largely about Rasta instead of guns, violence and sex.
Two additional reasons for the current (real or perceived) lull in timba are the number of quality Cuban musicians that immigrate to other countries –essentially removing themselves from timba— and the stranglehold that the old guard has on the music scene.
Concerning the first point, I don't think immigration has an insurmountable effect. It has always been present in Cuban music, the mambo, danzón, bolero and cha cha cha all brought a huge exodus of Cuban musicians to Mexico and other countries. It can have a positive inverse reaction as well as seen in 40s with the effect that Cuban rumba musicians in the US had on American jazz and the resulting effect American jazz had on Cuban music. In addition, immigration, along with the copious quantity of salsa bands in Cuba, provides many spots for new musicians, helping foment an ever younger legion of musicians. Michel Maza's, Tirso Duarte's and Pedro Pablo's bands are almost entirely made-up of teenagers. These young players are hungry and no doubt strongly pushed by their bands' directors, resulting in a terrific farm system and continually injecting the music scene with youth and vitality.
The second reason, that the old guard has a stranglehold, suppressing any possible newcomers, may be true but is an old story. If new bands want to break through, they have to fight for it, creating music that strikes a chord. When el Médico burst onto the scene from out of nowhere, the dominant bands tried to hold him down too; especially as he was a maverick and didn't play by the rules such as playing on nights that conflicted with other top bands. Most importantly, as already mentioned, the old guard is still making good music. And the new wave of Cuban bands is on its way.
Pedro Calvo y la Justicia: La Tropical, August 20
Back to concert reviews, Pedro Calvo y la Justicia played at the Tropical; unfortunately work kept me late and I arrived at 1am to catch the last two songs. Both songs were sung by Pedro's son, Pedrito Calvo jr., who has a fantastic voice, much modeled after his father's but with more of an edge; he's sure to have an impact in the years to come.
I half expected a full Tropical; incredibly, the tropical was empty, less people than for the Rebambaramba. It must be difficult for Pedro to play such a minuscule crowd (around 300) after decades of being in the number one band at theTropical. His son in fact did get frustrated by the size of the crowd and when he tried to introduce the coro to a new song, so few were paying attention that he called of the concert right there and then, show over.
The comparison with Rebambaramba is interesting because it demonstrates the difference between a band with support and one without. Everything about the Justica was bigger and better than the Rebambaramba, except maybe for the music itself. Pedrito's band is almost twice the size of Pedro Pablo's, with a total of five singers including three superb female coro singers who along with Pedrito and his son at the helm make la Justicia's vocal section as great as any in Havana.
Bamboleo: Tropical, Saturday 27
Bamboleo has a new song, Amor loco, and singer and played a packed Tropical, Saturday 27. I like the idea of the song and the song itself. It starts out with a bangara drum beat followed by a cliché exotic sort of Moroccan snake charmer's flute (can't help being reminded of Paulito's Cleopatra) which gives way to a fat pop bass line (the kind that along with the stereotypical salsa piano montuno that breaks in makes you thing immediately of 90s Sly and Robbie). The metales licks are a little boring, some good percussion and a nice coro; "que clase de loco tú eres, que clase de loco más loco." The song is very short, must be exactly 3:30, in case the rest of the song's element weren't enough to indicate the total commercial orientation of the song.
At 11:30pm, the band comes on stage with a short version of the Bamboleo intro., then straight into Olga Tañon's Cuando tú no estás. The Tropical is full, not Van Van full, but pretty close. If there were any doubts about Tanja Tantoja's ability to fill the boots of past Bamboleo divas like Haila or Vania, Tanja has by now done away with them. Tonight's show is all Tanja, who leads the band from beginning to end, sheltering the young new male lead. From the first note she is able to grab the crowd and make it her own, and has become the number one diva at the Tropical.
The new male singer gets his first chance on a song previously sung by Alaín Daniel, El Chisme. On this first effort he sounds very much like Alaín but more in the mold of the new CH singers, very evident in his next song when the band takes a break and he sings a full blown cover of a latin-pop romántico.
Tanja also does a couple of ballads –including an original one which has just entered the Cuban pop charts— giving the crowd at the Tropical a chance to walk around, mingle and talk. Then it's into the new song, Amor loco. The song is well received by the crowd and extended to at least 30 minutes giving Tanja a good chance to once again go on about how crazy she is about black men etc… and what a freak (i.e. sexually) she is. As I have mentioned before, Tanja really seems to relish doing shows at the Tropical. In a reverse of the tradition of having cintura competitions on stage between female participants, Tanja asks for males to come on stage and dance, upon which she undresses them while they are dancing. She does her version of the current reguetón hit parade "yuni, yuni a ti te gustan los negros, ayyyy a mi me gustan los negros…"
Bamboleo's set, with the exception of the two new songs, is exactly the same as the last few times of seen them, with El Virus, El Chisme and ending with Ya no me hace falta. It was a great show, although I missed the funky 70s-80's instrumentals they did the last few shows, and while Tanja is largely able to cover the absence of Alain Daniel, the band is lacking another bonafide frontperson. Bamboleo is also indicative of everything already mentioned; their sound has changed and they are definitely chasing commercial success. It looks like they are on their way to finally putting out a studio album –that will probably disappoint fans.
Maikel Blanco y su Salsa Mayor: La Tropical, Saturday Sept. 3

The new wave of Cuban bands may be led by Maikel Blanco y su Salsa Mayor. With another big single topping the charts in Cuba, it was time for Salsa Mayor to get a Saturday night spot at the Tropical.
Maikel Blanco may be best known for all his work as a studio musician for the Envidia label mostly playing timbales, but also as pianist and music director. He has played on the majority of Envidia releases and had a major part in Tirso Duarte's Envidia release, Si la vida le dice baila…, playing timbale and co-directing the album. In 1999, Blanco formed his own band Michael Blanco y la Suprema Ley and released Ya Llegaron los Cubanos in 2003.
2003 was very busy for Blanco leading the group Habana Express on the album De Prado A Manrique, with more of a straight out NY salsa sound in addition to playing on Jesus Rubalcaba's A Mis Amigos and Lazaro Moré's Sonero Cubano.
Maikel Blanco seems fully dedicated now to his latest band Maikel Blanco y su Salsa Mayor (any relation to Javier Sotomayor's Salsa Mayor?); with three great young singers and two very popular songs out Recoge y vete and Eso está it makes good sense. Both songs are very Van Van sounding but more timba infused. Eso está is totally Van Van: the orchestration, the piano montuno, the Formel sounding bass, the flute, everything. Nonetheless, both songs are excellent and very danceable.
The vocalists in Salsa Mayor are what most stand out, closely modeled after the sound started by Mayito Van Van and the style of Tirso Duarte. This resemblance probably stems from Maikel Blanco's close work with Tirso. Eso está especially sounds like Tirso, in the phrasing and even the words as well as the coro that immediately follows.
Bring out the Mayito sounding singers! I never understood the criticism against Tirso for sounding like Mayito, especially since, right from the beginning, Tirso sounded so great (i.e. and not like a cheap carbon copy). This sort of thing is an accepted practice in Jamaican music where djs and singers, intentionally or not, fit into a certain modes, sometimes copying another dj's or singer's style 100%. There name reflects this and so you get, for example, dj's that model their sound or style after the legendary Buro Banton, and hence make their stage names Buju Banton, Mega Banton, or the Ninjaman camp with Ninjakid, Ninjaford, Baby Ninja etc…
Rembember Pupi's and Tirso's awesome remake of La bomba soy yo?; a Mayito classic that Tirso rips apart, putting his own style all over it and directly addressing critics: "Shut up –rumbero cómico —shut up— no tienes nada que hablar –shut up— difícil es encontrar –shut up— que la pongas bueno de verdad —shut up— yo canto con mi garganta —shut up— tengo limpia mi conciencia –shut up— y si hay cualquier semejanza –shut up— eso es pura coincidencia —shut up!"
Whether purely coincidental or not is purely irrelevant since Tirso is a great vocalist with his own seal, putting out more grounded (and more barrio based) music than Mayito, who seems distant on the few songs he sings on Chapeando and at times a parody with all his di doo di di doo di's and diudiudiudi's. With his three album contract (the first which was recently released) for a German label, Mayito is headed even further away from the Havana scene and timba towards classic son.
Nació la manana
Back to Maikel Blanco, Salsa Mayor was even more of a surprise live, the revelation of the year. The band is made up of seasoned vets, many handpicked from experienced studio musicians by Blanco who directs the orchestra from the keyboards. Salsa Mayor is a full orchestra with a kit drummer, tumbadora, two miscellaneous percussionists (guiro, cowbell etc.), bass, two keyboards, flutist, four metales (two trumpet, two trombones) and three singers (at times 4), making a total of 15. Once again the Tropical was incredibly empty. Nonetheless the band put on a rocking, spirited show.
A 15-strong orchestra like Salsa Mayor or Pedro Calvo's Justicia sounds so much better than the meager 10 of good bands such as the Rebambaramba or Tirso Duarte's, especially when filled by musicians who have passed puberty. Salsa Mayor obviously has some serious backing.
In addition to a seasoned and tight band, the three excellent singers were a nice surprise. All three alternate almost equally; two are Tirso Duarte sounding in voice and vocal mannerisms and are black; the third singer (sorry, their names will surely be known soon) is white and sings with that sort of dramatic vocal range of Adalberto's lead singer Aldo Isidro Miranda Alvarez. Where were these singers hiding?
With a professional band and three young, hungry and talented singers, everything is in place for this band to play a full Tropical and rock it. The only thing Maikel Blanco y su Salsa Mayor are missing is a distinctive sound. After working with so many groups on so many projects and quick albums, Maikel Blanco needs to take the time to cultivate a sound of his own, when this happens Salsa Mayor will transfer into the big leagues.
The 2nd/3rd Tier
To wrap up, here is a quick prognostic of some the promising "upcoming bands." Sur Caribe aren't really upcoming; they are already at the top, at least in the eastern end of the island. Obviously inspired, they are quickly putting out material and already have two new singles after their recently release, Caminando. Their latest Añoranza por la conga starts with the Chinese trumpet of Santiago, and blazes all the way.
Alain Daniel, the ex-bamboleo singer, has formed Alain Daniel y su Nuevo Casino and has a pretty good first single, Suavecito pero no tan lento, that has him sounding totally like el Médico, as much in his vocals as in the coros. Just sing this coro as if it were from Manolin: "Vengo suave, ya tú lo sabes, despacito pero no tan lento. Vengo suave, ya tú lo sabes, después te voy a hacer un cuento." Alain still has a lot of work to establish himself; he is still known more as 'the guy who sounds like el Médico' rather than Alain Daniel (rumor is that he is Manolin's cousin or nephew).
Nelson Manuel y el Corte are very close to climbing the next step and have a new single out Se la lleva el viento. Both Charanga Latina and Tumbao Habana with their last two singles have overcome the annoying timba clichés of their earlier material and are starting to shape a more original sound. Los Angeles de la Habana sound ok, working towards a new album. Their latest single, Niña, que voltaje is pretty CH-lite and it seems doubtful that they will emerge with an original harder sound, remaining a farm team for CH singers.
Baculalé, Chispa y los Complices, Havana Power Band and Havana City round out the Cuban prospects.
Wednesday, 23 March 2011, 03:32 AM