New Stuff
[hide]
Photos of the Day
[hide]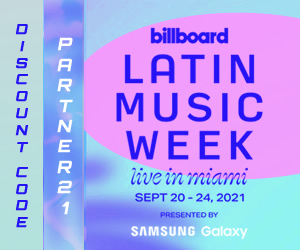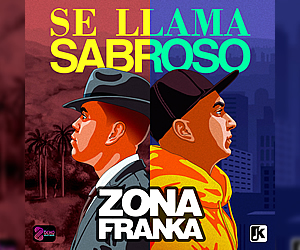 Martin Karakas - Tirso Duarte y Michel Maza - Casa de la Música Galeano
by Martin Karakas - Saturday, February 12, 2005
I like to avoid both of the Casas de la Música in Havana. They simply don't match up to some of the great outdoor venues, El Salón Rosado, Los Jardines de la Tropical, etc. -a future topic. This weekend there was nothing happening at El Anfiteatro de Miramar, nothing happening at El Patio de la Salsa or in La Plaza Roja in the municipality of Díez de Octubre. Friday night at El Salón Rosado saw reguetón with the group Eddy K and Saturday night, Sello LA.
Sello LA has been around for a while now, but do not seem to be heading out of the third category of timba bands. Their latest single, Bailando Reggaeton has, and is, receiving lots of radio play, but it is not very original and riddled with pop clichés, the most annoying being the spurious rap. La Forever also played a matinee gig this weekend at la Casa de la Música, as did La Charanga Habanera but in the night at La Casa de la Música Habana, i.e. 25 chabitos to get in.
No, this weekend, had to be a repeat of last; if my bias wasn't completely obvious last week, this weekend it will be with another review of Tirso Duarte and his band. Anyways, this show at La Casa de la Música Galeano, would present a good opportunity to have a closer look at the new line-up. The show at La Virgen del Camino was too sabroso to stop dancing to take a close look at the band; besides, all the girls who clambered to the stage when the charangueros appeared completely blocked the view.
La Casa de la Música offers a much more sterile environment than some of the great Havana venues, there is less audience-band interaction and overall there seems to be less concern on the part of the bands. This is especially true in the matinees; groups usually do not work as hard and play shorter sets. Moreover, the sound in La Casa de la Música is not always as good as at outdoor venues, especially at the smaller Casa de la Música Marianao –the sound from timba bands, often with upwards of 13 muscians, can be hard to control. Of course, La Casa de la Música does offer many things that other venues do not, among these a great waxed dance floor.
La Sonoridad, which again started with the song La Habana me quiere, had a few initial sound problems (too loud, a little messy) but these were quickly resolved and by the end of El gato no araña, the second song, the sound was fine. The band is made up of 14 musicians, all quite young; I will provide a list of the musicians shortly, for the time being a description will have to do. Los metales are the classic trombone-heavy sections that Los Van Van's brought to popularity in Cuba -supposedly, in the seventies, Juan Formel, after hearing Puerto Rican style salsa from New York, especially Willy Colon (influenced by Puerto Rican Mon Rivera), started arranging compositions where the trombone figured prominently in the horn section. La Sonoridad has a two trombone and three trumpet metales section; three on percussion: a kit drummer, one on tumbadora, one on everything else; an incredible bassist, technical and super funky; only one on piano, no guitarist, three young singers on coros (two male, one female) and Tirso on lead vocals.
The band played a very similar set to that played last weekend. Playing with a lot of energy and sincerity, the young musicians seem to be excited about what they are doing. The big draw, not announced, but heard in el chisme por el barrio, was that Michél Maza would be singing with La Sonoridad. He did not disappoint. After a super 20 plus minute version of Cantinero, La Sonoridad were well into the song Adivinador when Maza, dressed in white, as was Tirso, climbed the front steps that lead to the stage, grabbed a mike and started belting out melodic rivers of verse. Wow, can Michel sing! Busting out effortless two-octave solos, Maza seemed like some kind of rock god. Not the most appropriate analogy, but the one that came to and stayed in my head as he ran up on stage and from nowhere dramatically added to the vibe of the concert. Michel took no time to warm up or to build up to a peak; instead, he began with the climax, adding a nice contrast to Tirso's smooth style –Fieeeeeeeeeeeeeeeeeeeeeeesta— and while singing "hay un dios en el cielo," it was hard not to think that there was at least one on stage too.
Hopefully, we will see more of Michél Maza with Tirso. I'm telling you, these two together would certainly write the next chapter in timba. Each one came out with albums last year (both which were half-filled with old Charanga Habanera songs); they are very similar in age and both are ready to do new things. We will just have to wait and see what the future will bring; for now, it is enough to see each in their respective bands. Another great concert this weekend with as one of the protagonists was a matinee at La Casa de la Música Marianao, where Michel performed a pre-Valentine's show with his mom, Beatriz Marques.
The concert ended in a Yoruba style rumba with all the singers on their knees in prayer. "Que levanta la mano todos que tiene un Eleguá," a spiritual ending to another divine concert.
Wednesday, 23 March 2011, 03:32 AM