New Stuff
[hide]
Photos of the Day
[hide]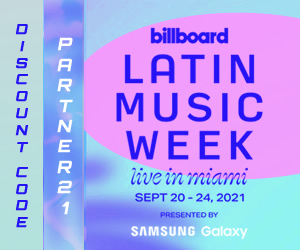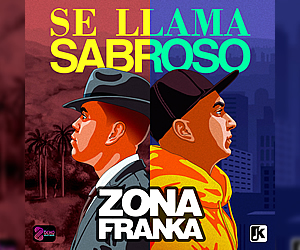 Martin Karakas - Tirso Duarte - La Virgin del Camino
by Martin Karakas - Saturday, February 5, 2005
After the disappointing cancellation of Tirso Duarte's concert with Michel Maza at El Patio de la Salsa, Saturday night's show, with three singers invited from la Charanga Habanera was highly anticipated.
It is amazing to see such a talent as Tirso playing in such a small, broken down venue. El Patio de la Salsa is in the municipality of San Miguel del Padrón, in the neighborhood of La Virgen del Camino, one of the poorest neighborhoods of Havana. The setting is a small concrete stage covered with the same zinc roofing that is used as a fence to enclose the venue. At 20 pesos MN, almost a dollar, the entrance fee is for that of a marquee band.
At 10 pm, there are scarcely 40 people -allowing for the musicians of Tirso's band, La Sonoridad, and the opening band and their entourages, that leaves me and my group. It is still early, but man! Yes, Tirso is still not known in Cuba; mention his name to most Cubans and you have to add a brief musical history for them to acknowledge recognition. "…you know, Tirso, who sounds like Mayito Van Van, who wrote and played all the tumbaos on El Charanguero Mayor, who composed most of the album's best songs, who sang lead in a handful of the songs, and who was with Pupi for a while singing lead on the song, El gato araña?"
Although Tirso has some new songs that are receiving regular airplay such as el Advinador, it will be a while before he is known. The same thing happens with songs, most songs can take up to a year from when there released until when they become really pegado. The surprising part about the small turnout is that three other charangueros, 2 current singers, Noel and Aned, and one former, Yulién Oviedo have been announced to be singing with Tirso's band. Shortly after 10, the gates open and two cars drive in and park at the back of the venue, carrying the charagueros. My friends, who with such a low turnout can't believe that the charangueros are actually slated to play, are finally convinced.
I am one of those timba fans that believes that if timba is "por el piso", it is certainly not dead; Tirso represents the future. He is young, a musical genius, both as composer and musician, and posses a solid classical music background. He has spent time under the tutelage of such great composers and arrangers as David Calzado and Cesar "Pupi" Pedroso. He embodies one of the great defining elements of timba, a real "callero" attitude mixed with years of classical music training, this unique Havana style of elegantly being callejero.
This is most easily appreciated by listening to the Charanga songs (that Tirso wrote) that he plays on his first album, "Juro decir la verdad," super callerejo but suave. Sure Tirso sounds a bit like Mayito, but with a delivery like Frank Sinatra; as a singer, he is so poised delivering beautiful phrasing. His songs are 100% chabacana, callejero; but while listening to him, one imagines an elegant singer dressed in black suit at an elegant venue. The comparison to Mayito is hardly valid or relevant anymore; Tirso has developed his own brand of singing, and his arrangements are recognizable at once. In other words, he has created what any marquee timba band must have -a unique sound, completely their own.
The best thing that could happen to timba, what needs to happen to bring timba into its next phase, is a greater concentration of the young talent. Talent tends to be spread too thin in a Havana already affected by so many musicians who queda. Too often, young singers, momentarily in the spotlight thanks to Calzado or some other arranger, enjoy a hit song with a big league band and then leave to start their own band, where they lull away in obscurity (Danny Lozada, Dante, etc…). How about Tirso, Michel Maza and Yulién Oviedo in one band; add a veteran horn arranger and you get the dream lineup of the future. Clearly, Tirso is thinking along those same lines. Two weeks ago, it was announced that Tirso would have Michel Maza as an invited singer, and now this show with Yulién Oviedo.
Back to the show, the opening band (I didn't catch their name) played just three songs, total timba ala Charanga Habanera, but nothing too interesting. Tirso took the stage with his latest song to get airplay, A mí la Habana me quiere. His band was super tight sounding like a genuine first-line timba band, a feat carried out by very few. Am I being too enthusiastic in stating that we can finally add another name to the short list of major league timba bands in Cuba? He played a few songs from his album "Juro decir la verdad" as well as El gato no araña from the Pupi album, "Qué cosas tiene la vida."
The band played as crystal clear as his voice, using lots of bomba, a great dance band. The gears shifted (too quickly) as the charangueros took the stage, with Dame más, dame mucho. Thankfully, it was only two songs latter that the concert switched back to timba, playing some classics from "El Charanguero Mayor," with the charangueros on vocals along with Tirso. Funny enough, as is the way with these crazy timba virtuosos, Tirso didn't play any of the 3 or 4 songs, from "El Charanguero Mayor" that appear on his album; instead, playing El Cantinero, El Bueno de blah blah blah, and other classics.
The show was great, leaving me wanting more and with many questions. Is Tirso going to be able to permanently add some of the young "stars" to his lineup to draw more attention to his group? How long are we going to have to wait for him to become pegado, i.e. known and accepted by Habaneros, so that we will be able to see him at La Tropical or on the Malecón, instead of having to go to far-off repartos to see him play? How about that show promised earlier with Michel Maza? What a tempting proposition.
One question that was clearly answered is that yes, Tirso's band is the real thing. Not only does he have all the necessary elements to step into the Majors, he also has the vision and the will to reinvigorate timba.
Wednesday, 23 March 2011, 03:32 AM