New Stuff
[hide]
Photos of the Day
[hide]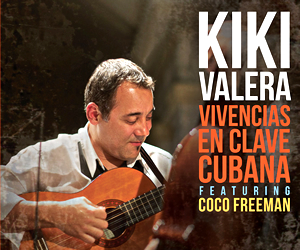 Discography - Charanga Light
Charanga Light - Sneak Preview
by Michelle White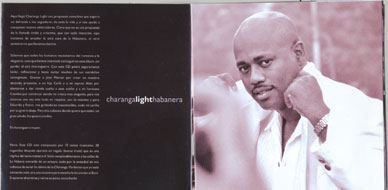 David Calzado
Sí, estamos haciendo un disco nuevo que se titula Charanga Suave. Es un disco experimental. No es un disco natural de la Charanga Habanera. Porque es otra música: baladas, pop, algo no acostumbrado. ...hay cosas suaves pero también hay cosas movidas, pero no exactamente al estilo de La Charanga.
David Calzado - Entrevista con Timba.com el 12 de febrero 2004
And that pretty well sums up the new CD. It contains 10 songs, plus a bonus clip of David himself singing Tu vida por la mía, and with reservation for possible name changes they are: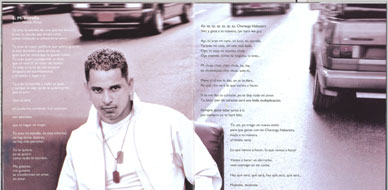 Leoni
Ay, ay amor - voz principal: Leonid Torres
This is one of the songs they have been performing all year, and definitely a 'cosa movida'. It is popular in Cuba and was well received by the audiences in Europe as well. To listen to this song go to our Music Library.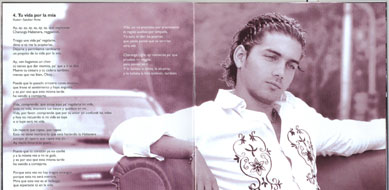 Ebblis
Él se la llevó - voces principales: Ebblis Valdivia & Leonid Torres
In a recent interview with Timba.com Aned said this was his favorite song, and judging from comments in the guestbook, a lot of fans agree with him. It is a very pretty, romantic ballad.
Se puede - voz: Leonid Torres
Another ballad, this time featuring only the voice of Leonid. And a lovely voice it is.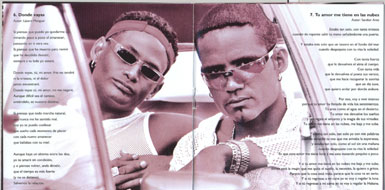 Noel y Aned
Tu vida por la mía - voz principal: Ebblis Valdivia
Mi vida takes us back into the realm of the dance songs. It's a Charanga Habanera reggaeton with Ebblis on lead and it also includes some rap. The rapero is Lázaro "Miami" Díaz, who also did the rap on the Charanga Habanera version of Chan Chan.
Mi estrella - voz principal: Leonid Torres
This is the classic Charanga Habanera song reworked. It starts out like the original version, albeit a little more reggae-ish, but then goes into rap and eventually into what I call the "Mariah Carey coro" that they have performing during their tour. I have also heard that this song is a hit for them in Cuba.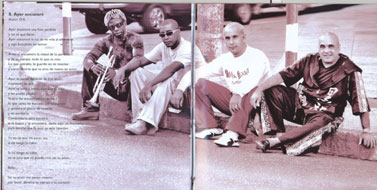 Junio, Osmani, Juan Manuel y Carmelo
Dónde vayas - voces principales: Yulién Oviedo & Leonid Torres
This is another beautiful ballad and one of the 3 songs that feature Yulién Oviedo. I just love Yulién's voice.
Tu amor me tiene en las nubes - voz principal: Ebblis Valdivia
This song is not exactly a ballad but it's not as obviously for dancing as some of the other songs, at least at the beginning. It reminds me a bit of Juanes with the line "Voy a vivir intenso". In any case, I like it, and after the cuerpo the last minute of the song is a set of guías and coros more reminiscent of what you expect from Charanga Habanera and good for dancing.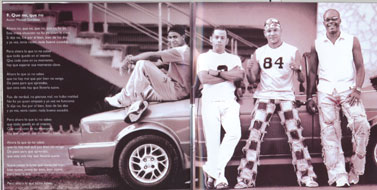 Randy, Lázaro, Orlando y Helder
Ayer encontré - voces principales: Leonid Torres & Yulién Oviedo
The last ballad on the CD, and another beautiful song.
Que no, que no - voz principal: Yulién Oviedo
This song features only Yulién singing lead with the coro coming in at the end. I class it as another of the dance songs, and I think it's going to be popular with fans as well.
El Cucurucho - voces principales: Aned Mota & Ebblis Valdivia
Definitely a dance song and the lyrics make me laugh. It's a fun song and another Charanga Habanera reggaeton.
If you don't like pop and ballads then you'll just have to wait until the fall to see what they put together in their next timba release. David said:
Y tampoco quiere decir que va a ser el disco del año. Va a ser un disco entre "Soy cubano, soy popular" y el próximo disco que se hará en septiembre.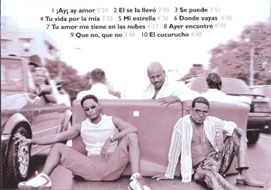 El Fin

Wednesday, 23 March 2011, 03:31 AM