Indice - Table of contents
New Stuff
[hide]
Photos of the Day
[hide]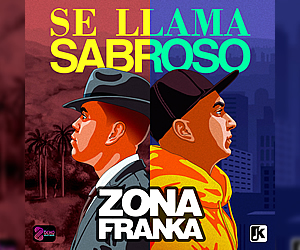 Discography - The 1960s
1964 - Navidad Zuliana - Conjunto Gaitero Los Guacos del Zulia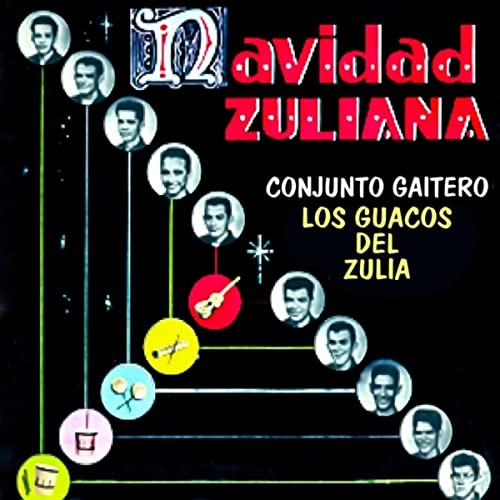 Side A
1. Alegría Navideña (José Chiquinquirá Rodriguez)
2. Gaita y Melodía (José Chiquinquirá Rodríguez)
3. Gaita Zuliana (José Castillo)
4. Los Venezolanos (Pedro Valbuena)
5. Maracaibo y Su Lago (José Castillo)
Side B
1 Mosaico Guaco (D.R.)
2. Navidad Zuliana (D:R.)
3. Tierra Marabina (D.R.)
4. Tilin Tilin (José Castillo)

Singer in all songs: José Castillo

1965 - Maracaibo Cuatricentenario - Conjunto Gaitero Estudiantil Los Guacos del Zulia
Side A
1. Maracaibo Cuatricentenaria (José Chiquinquirá Rodríguez) - Gaita
2. El Gato y El Ratón (Mario Viloria) - Gaita
3. La Negra (José Castillo) - Gaita
4. Añoranza Zuliana (Mario Viloria) - Gaita
5. Camino A Belén (Mario Viloria) - Villancico (Christmas tune)
Side B
1. Gocemos La Navidad (L. Antonio Torres M. José Castillo) - Gaita
2. Tradición Maracaibera (José Chiquinquirá Rodríguez) - Gaita
3. Cantaba La Rana (D.R.) - Gaita
4. Golpe Gaitero (Mario Viloria) - Gaita
5. Gaita Al Folklore (Mario Viloria) - Gaita

This is first album to feature future vocalist and leader Gustavo Aguado, brother of Alsonso. He would come and go for a couple of years performing with other groups and studying a year abroad in Colombia, before returning for the early 70s albums and staying with the band ever since.
1966 - Festival Gaitero
Side A
1. La Perrita
2. A Parrandear
3. Golpe Sabroso
4. Los Huecos
5. Los Maderos de San Juan
Side B
1. La Pájara Pinta
2. Maracaibo Mía
3. Fantasía Navideña
4. Regalo Infantil
5. Regalo Excelente

1968 - El Obrero
Side A
1. Luna Navideña
2. El Obrero
3. Pascua Florida
4. La Navidad
5. Los Porrones
Side B
1. Las Monedas
2. La Mamunda
3. El Niño Dios
4. Maracaibo Cuatro Siglos
5. Lucero de Navidad
Saturday, 03 April 2021, 11:13 PM