Indice - Table of contents
New Stuff
[hide]
Photos of the Day
[hide]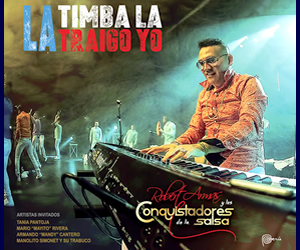 Orquesta 440 - 1988-Ven sígueme
1988: Ven sígueme
also known as Con sabor Carabalí
Areíto LD-4475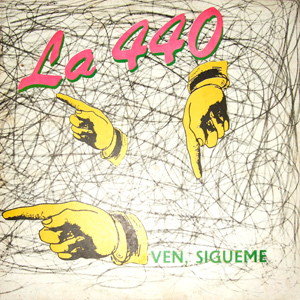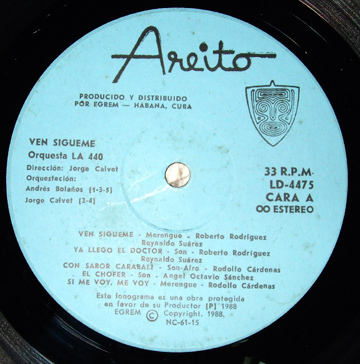 | | | | | | |
| --- | --- | --- | --- | --- | --- |
| tr | title | | composer | arranger | lead singer |
| 1 | Ven, sígueme | mer | Rodríguez-Suárez | Andrés Bolaños | . |
| 2 | Ya llegó el doctor | s | Rodríguez-Suárez | Jorge Calvet | . |
| 3 | Con sabor carabalí | s-af | Rodolfo Cárdenas | Andrés Bolaños | . |
| 4 | El chofer | s | Angel Octavio Sánchez | Jorge Calvet | . |
| 5 | Si me voy, me voy | mer | Rodolfo Cárdenas | Andrés Bolaños | . |
| 6 | El ritmo de la rumba | . | not on vinyl - only on CD | . | . |
| 7 | Defendiendo el amor | s | Suárez-Méndez | Jorge Calvet | . |
| 8 | El hombre del timba | s-mt | Angel Octavio Sánchez | Jorge Calvet | . |
| 9 | Danzón para tres trompetas | dz | Jorge Calvet | Jorge Calvet | . |
| 10 | Tema la 440 | s | Arnoldo Ramírez | Armando Gola | . |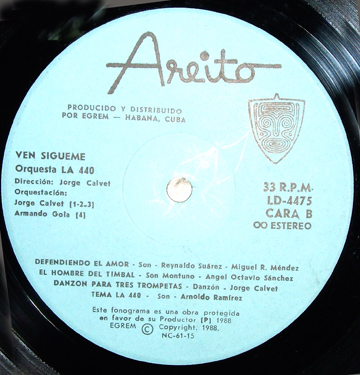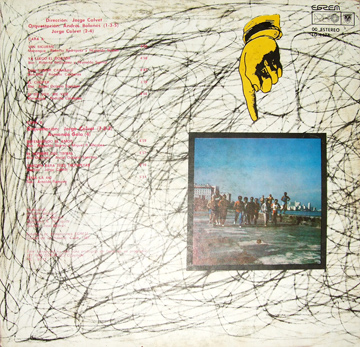 click here for our timba.com review with audio samples
This was released on CD as Horns in the Night. The CD lists 10 tracks (as shown above), but only contains 9. Track 6, El ritmo de la rumba, is not included on the CD. We've never seen the vinyl LP and got the LD number from a German radio playlist.
This album, in our opinion, is significantly better than the first 440 album and also is something of a missing link in the "roots of timba", especially from a songwriting and harmonic point of view. The musicianship is also extraordinary. If you know anything about the vinyl LP or any other historical details about this group, please write in.
Update: Gabriel of Yemayá's Verse sent us photos of the LP and we've been able to add all the composers and arrangers. Note that the RMM CD reissue contains one additional track not on the original vinyl.
Personnel:
Jorge Santiago Colvet - bass (leader)
José Zulueta - piano
Miguel Méndez - voice
Ricardo Cortés - violin
Rubén Valdés - drums
Rigoberto Saavedra - congas
Cecilio Valido - sax, flute
Daniel Ramos - trumpet
Ernesto López - trumpet
Arnaldo Ramírez - voice
Oriadini Martínez - voice
Wednesday, 23 March 2011, 03:32 AM