Beyond Salsa Percussion - Piano, Bass, Congas, Bongó
These Calixto Oviedo albums are of course about drums and timbales, and we have more Calixto volumes in store as well as studies of the styles of other drummers but the goal of this series is to thoroughly cover every instrument of the rhythm section.
Beyond Salsa Piano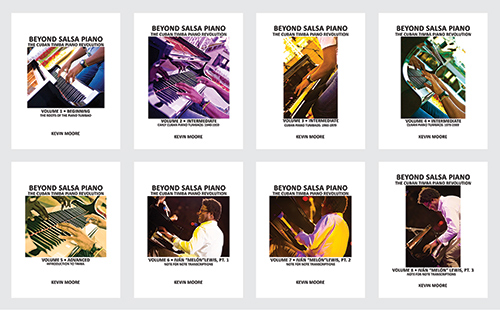 We already have nine volume publiished, with three on César Pupy Pedroso coming in 2011. Click here for the Beyond Salsa Piano section, complete with many audio and notation examples .
Tuesday, 03 May 2011, 12:05 PM