Lo Nuevo
[hide]
Fotos Del Día
[hide]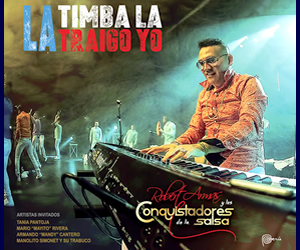 Humboldt Park Orchestra February 2014
Humboldt Park Orchestra
Alhambra Palace, Chicago IL, 4 February, 2014

Photos and review by Bill Tilford, all rights reserved
(This was prepared for our Nuestros Primos Musicales section, which covers music of interest to our readers that may not always fall under a strict definition of Cuban music)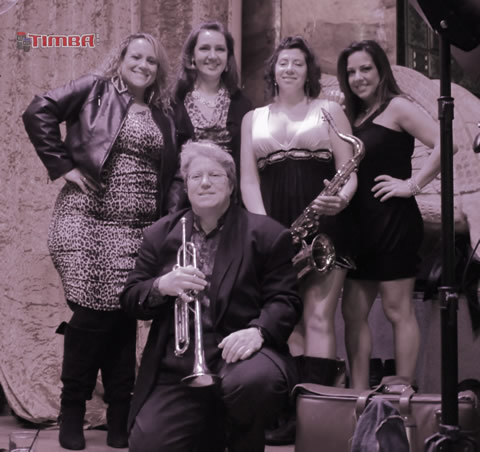 This was a special edition of the Humboldt Park Orchestra with a "Noche de Damas" theme featuring some of metro Chicago's mroe prominent female performers - Stacie Sandoval and Marisol Irizarry-Miranda on vocals, Andrea Lanctot on trumpet, Lise Gilly on saxophone and flute and Carol Macpherson on trombone. Lise leads Grupo Cha Cha, Carol plays trombone with Carpacho, Andrea works with a few bands in Indiana, Stacie is singing with a few groups in Chicago and Marisol leads her own group in Northwest Indiana, Marisol y Su Orquesta Tropical, which we will try to review in the near future. This is the first time that we have heard Marisol sing - she brings the energy and vocal range needed to handle La India's material and could probably tackle some of La Lupe's book if she had a mind to try that.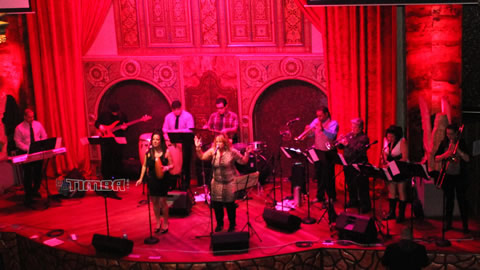 This will probably get me in trouble with some of the guys, but I would like to see these ladies back with the group in a future performance. Stacie and Marisol make a fine front line, and Lise, Carol and Andrea can hold their own at their positions.

Click on the thumbnails below to enlarge the images.












Bill Tilford - domingo, 09 febrero 2014, 12:01 pm