Nuestros Primos Musicales
Nuestros Primos Musicales
See our Events & Reviews Section for an extensive Calendar of Events that shows what's happening in the Chicago area and within driving distance for Chicagoans.
Although our primary mission is dedicated to Cuban music (especially Timba), there is a lot of other Latin music out there that is of interest to our readers as well. Recognizing this, Nuestros Primos Musicales will carry listings of Salsa groups of merit (those playing some Cuban material will still be carried in the main sections), miscellaneous Latin Jazz and occasionally other things that are worth sharing with you but don't quite fit in our main section. See also our main page, Report From Chicago, and our blog, Sin Clave No Hay Na', for additional items of interest..
(All photos used in this section that are watermarked with the "TIMBA.com" logo are by Bill Tilford unless otherwise specified, all rights reserved.)
1 December 2013
THIS WEEK: HUMBOLDT PARK ORCHESTRA
Alhambra Palace
Tues, December 3, Doors Open 7PM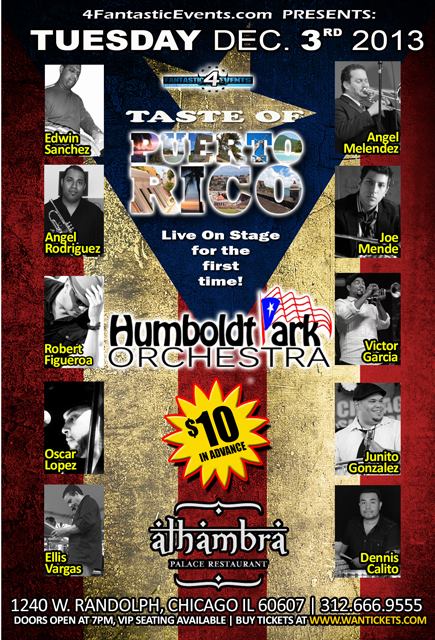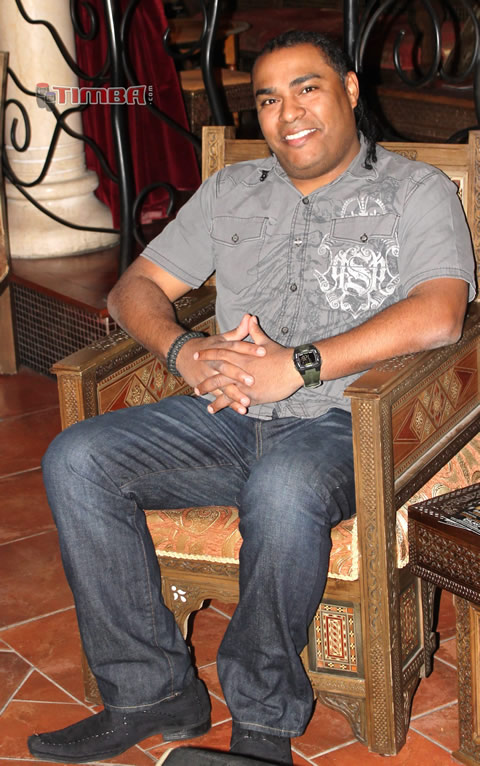 Now this should be interesting. According to Musical Director/Leader Angel Rodriguez, who currently also currently plays trumpet with Nabori and has a resume including stints with Freddy Kenton, Orquesta 809 Isla, Jesus Enrique and Willie Garcia among others, he has had the dream of bringing together some of the area's Salsa elite for some time, and earlier this year, area DJ Angelo Prieto encouraged him to go ahead and put a working group together. This is the debut performance of the result, which includes some key area bandleaders and performers doing old-school Fania style 70's Salsa. The horn section alone is reason enough to go, but all of these guys are excellent. Angel tells us that this is not intended to be a "one-off", and if all goes well, there will be more performances in the future.
Speaking of Nabori, the nominees for the 56th GRAMMY® Awards will be announced on Friday, December 6. Nabori has been under consideration for a possible nomination in the Tropical Latin category, as has Orquesta El Macabeo. There are usually 4 or 5 nominees, so best of luck to both!
---
24 November 2013: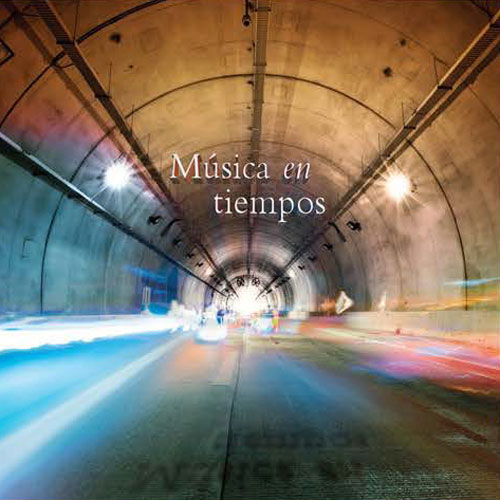 Banco Popular of Puerto Rico is releasing a 20th Anniversary DVD project in December titled Música en tiempos featuring a compilation of videos of some of the island's best groups including Orquesta El Macabeo, which is rolling out their own take on Pedro Navaja for the occasion. We have seen a sneak preview of Orquesta El Macabeo's piece, and as usual whenever they do a cover, they give it some of their own personality.
Next week, we'll post up an item about December 3's special debut concert by the new Humboldt Park Orchestra, a group composed of many of the area's bandleaders and key performers. This looks to be interesting, so you might want to save the date.
---
17 November 2013:
You can see our gallery and recap for the CISC Kickoff Party here.
The Latin Jazz pick for special concerts this week would be the Greg Duncan Latin Ensemble concert at the Old Town School of Folk Music, Wednesday, 8pm
---
10 November 2013:
THIS WEEK:
This is a kickoff event for the upcoming Chicago International Salsa Congress in February featuring four fine area bands.
Early Warnings:
Humboldt Park Orchestra, December 3, 2013
Alhambra Palace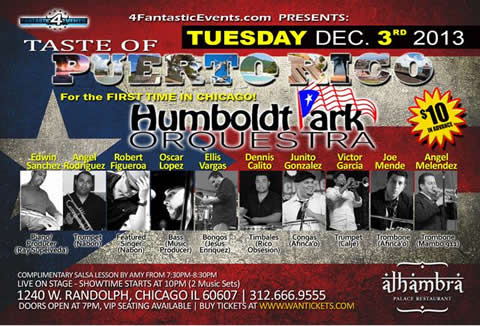 This is a special All Star band composed of many of the area's bandleaders and key musicians and instrumentalists. We'll share more about this closer to the date, you can also find more information at 4fantasticevents.com
3rd Annual Afro-Caribbean Improvised Music Festival, December 11-14, 2013
Old Town School of Folk Music and Segundo Ruiz Belvis Cultural Center

This year's offerings include a Tribute to Ismail Rivera, a film screening of Sonó Sonó, a special performance by James Sanders' Proyecto Libre and the always-excellent Afro-Latin Record Collectors' Fair and Exhibit. This is happening in conjunction with the grand opening of the new Segundo Ruiz Belvis Cultural Center. For more information, visit Aguzate.org
There are a lot of other things going on during November; you can find many of them on our event calendar which is here, and frankly, there are also a lot of things going on in some of the restaurants which aren't posted on the calendar. This isn't because we don't like the restaurants, but rather because those establishments, for whatever reason, seem to follow the philosophy that it is not their job to publicize which bands are playing there. In a way, they have a point - their money comes from the sale of food and drink. Unfortunately, many of the bands that play these restaurants seem to share that philosophy (it isn't their job either). There are at least seven area restaurants where this appears to be the situation. We are always happy to help spread the word, but we also help those who help themselves.
---
6 November 2013
NEW VINYL FROM ORQUESTA EL MACABEO:

This is Perico, a Cortijo classic, with just enough twists and turns to let you know that this is Orq. El Macabeo and not the original. We'll let the music do the talking (this is from the band's Youtube channel). The other side is a cut by Bioritmo, Carnaval. This is a collector's item that you can find a few places including Amazon.com.
APPALATIN COMES TO TOWN:
Different, refreshing, and fun. We picked up their CD too. Read about their live performance here and the CD here.
NEW VENUE: WIRE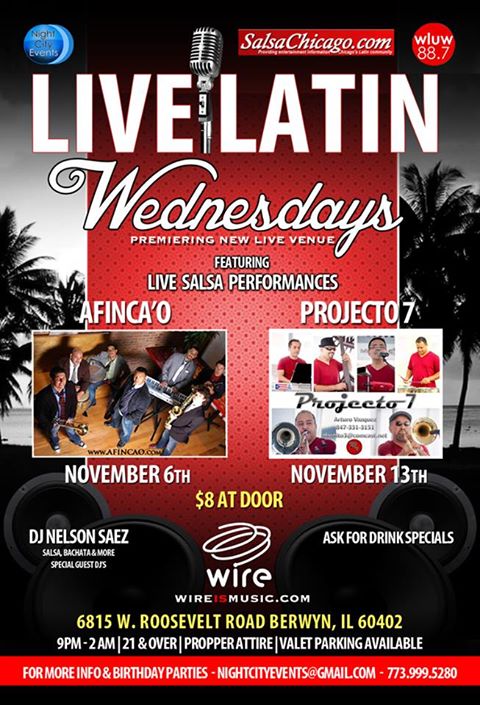 Coming Up:
---
27 October, 2013
And now for something completely different: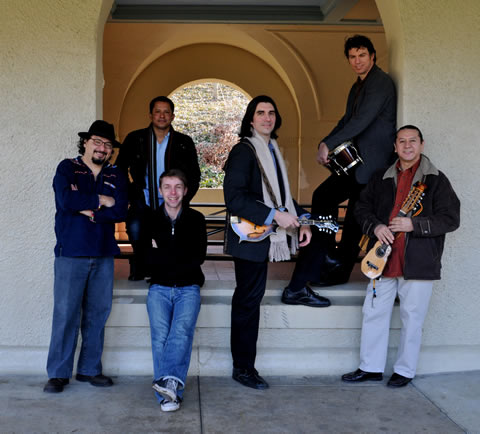 Appalatin (Latin/Appalachia Roots) plays in Chicago

DOCKtoberFest Chicago
River South neighborhood next to River City Marina
200 W. Polk at 800 S. Wells Street
Saturday, Oct 26, 5:15–6:15
Sunday, Oct 27 4:45-5:45
Rather than try to explain this in 25 words or less, I will let you read their press release, which is here. Yes, it's a fusion with Cumbia and Quecha music, not Cuban, but still sounds interesting.
---
20 October, 2013
We're on vacation this week, but check out the Calendar of Events for what's happening.
---
13 October 2013:
See our 6 October posting for the Tito Puente Jr. concert on Tuesday.
---
6 October 2013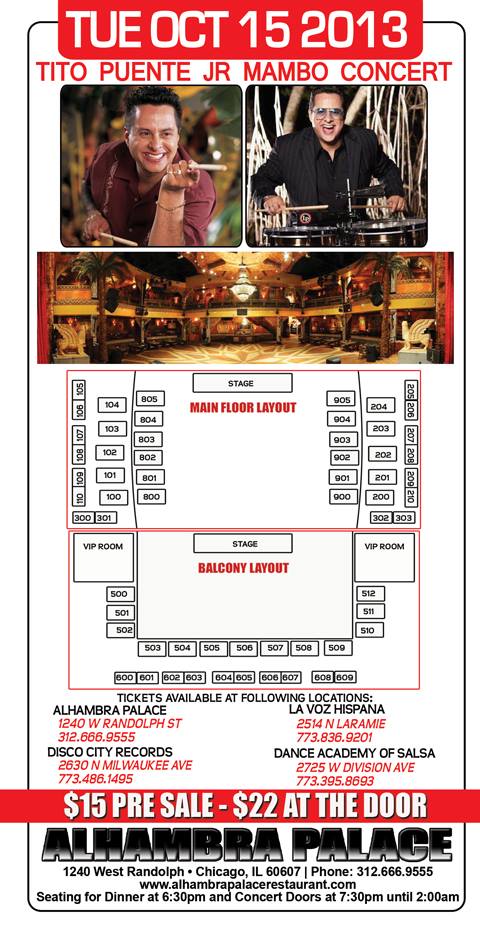 COMING SOON:
TRIBUTE TO THE MAMBO KING BY
TITO PUENTE JR.
15 OCTOBER 2013, ALHAMBRA PALACE
Dinner 6:30pm, Concert doors open 7:30pm

Tito Jr turned up at Festival Cubano in 2012 and is bringing the Mambo to the Alhambra, which is offering dinner/dance packages for the event.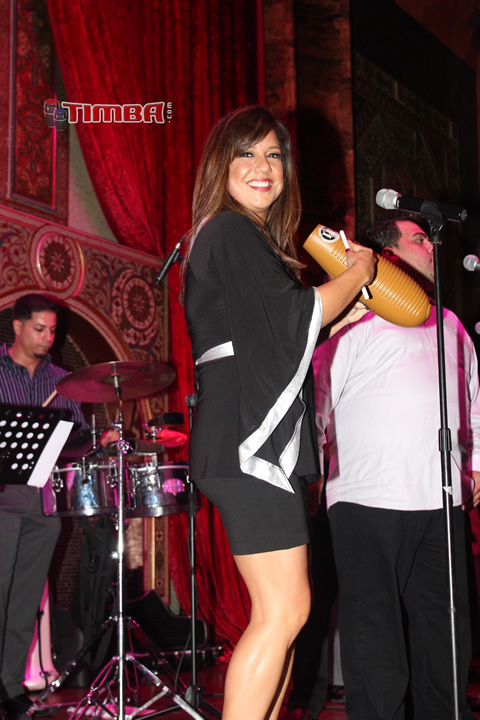 Speaking of the Alhambra, last Tuesday, we dropped in to see a new singer in town, Stacie Sandoval, originally from Burbank by way of Indiananapolis, where she had been bringing the Salsa to Indiana. Afinca'o also played a fun set. For our photos and report, click here
---
8 September 2013
Nuestros Primos Musicales is on break until October 2013. You can still see a listing of performances for September in the Calendar of Events section.
---
25 August 2013
THIS WEEK: See our Concerts, Events and Reviews page for what's shaping up to be an exciting week. Heading into the next weekend, there is a Fiesta Boricua on Division, the Chicago Jazz Festival has some Latin Jazz acts on the program, and there are several bands in the clubs.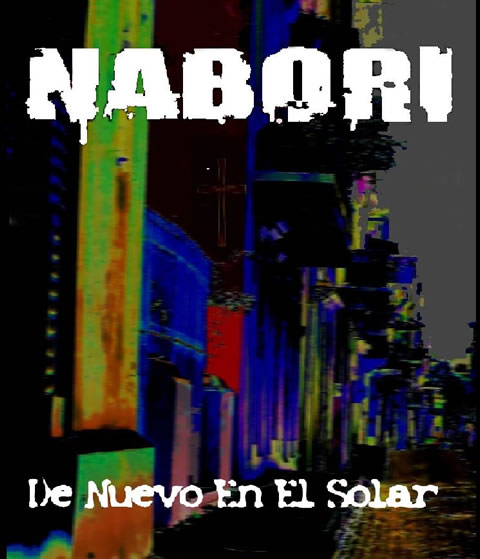 Nabori had a fine night at the Cubby Bear for Live Salsa Sundays; we are a little tardy with the photos due to an unusually busy week. However, we do have a review of their new CD, De Nuevo En El Solar, which you can read here. It will be available at the usual suspects (CD Baby, Amazon, I-Tunes) in mid-September, but they are also selling copies at their performances. All the best to Nabori with the new release!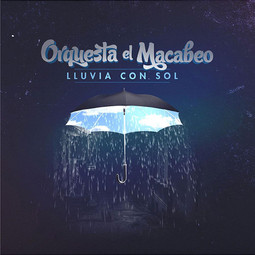 Also available now is our review of Orquesta el Macabeo's new release, Lluvia Con Sol, which you can read here. Many of you heard this killer band from Puerto Rico perform in Chicago last year, and their latest is excellent. It would be nice to see them back here eventually.
---
18 August 2013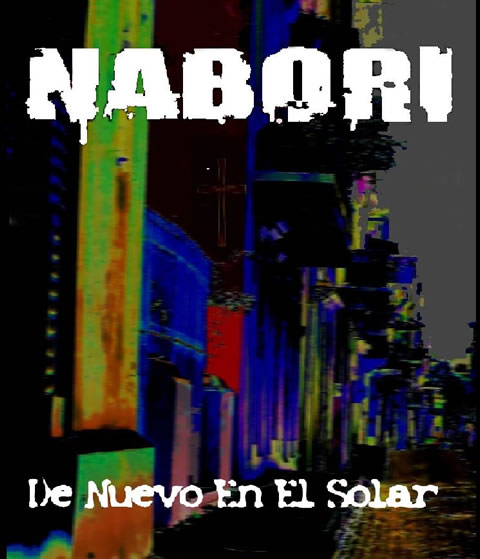 TONIGHT (Sunday, August 18) Area Salsa powerhouse and everyone's favorite backing band, Nabori, has a new CD out, De Nuevo en el Solar, and you can taste it on their website here. We have a lot of stuff already in the review queue right now but will try to get to this one in the near future. In the meantime, you can hear them live tonight at the Cubby Bear (Live Salsa Sundays) at 9pm and 11pm
---
11 August 2013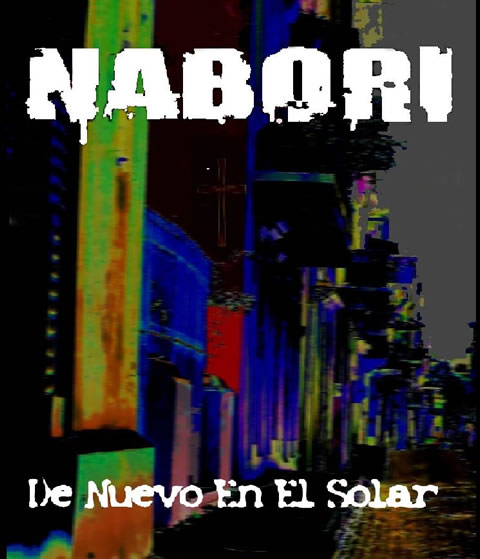 Area Salsa powerhouse and everyone's favorite backing band, Nabori, has a new CD out, De Nuevo en el Solar, and you can taste it on their website here. We have a lot of stuff already in the review queue right now but will try to get to this one in the near future. Their brass section was the wrecking crew behind some of the visiting stars at last weekend's Festival Cubano, and these guys can blow, and we mean that in a good way.
Check out our Events & Reviews page for some of who is playing this week. (If you aren't on the calendar and should be, reminder, we aren't telepaths here, we just seem like we are...)
---
6 August 2013
We didn't pack a camera, but Novalima was a lot of fun. It has a sort of jam band vibe to it. We didn't realize how many beautiful Peruvian women were hanging out in Chicago until we checked this out either. Otherwise, we are still recuperating from an excellent Festival Cubano, which you can read about in our Sin Clave blog.
---
28 July 2013
See our Report From Chicago section for the weekend's Festival Cubano, but the night before that starts, there is also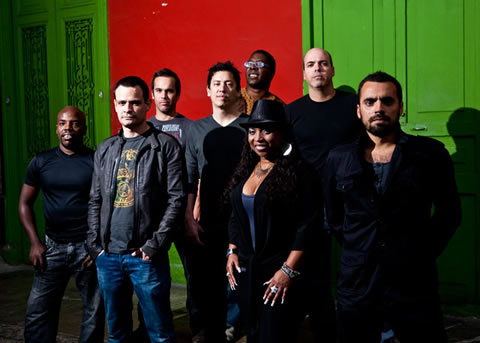 Novalima at the Old Town School of Folk Music
Thursday, August 1 at 7:30pm

Peru has fallen in love with la musica Cubana and has also produced its own genre of Afro-Peruvian music as well as various types of fusion. Novalima starts from an Afro-Peruvian base and mixes in everything else with a result that is potent and worth checking out.
---
14 July 2013
This week's doings and news are so cool (including Hector Silveira tonight and Hilario Duran Friday) that we are going to send you straight to our Sin Clave No Hay Na' blog for details.
In other news, our favorite working Salsa band in Puerto Rico, Orquesta El Macabeo, has released an excellent new album, Lluvia con Sol. We'll do a full review in the near future, in the meantime, here is one of their official promo videos for the new recording (a second one is coming soon).
---
7 July 2013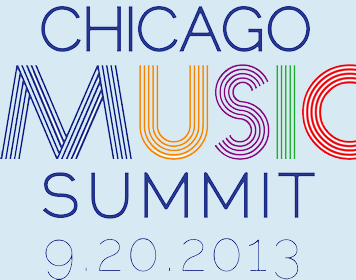 See our Calendar of Events section for what's on this week. Musicians and other professionals in the music industry should check out the Chicago Music Summit on September 20, 2013. This is sponsored by the city and is a wide-ranging industry conference with panels, networking opportunities and special concerts. Registration is free. For more information, see the city's web page about the summit at
http://www.cityofchicago.org/city/en/depts/dca/supp_info/chicago_music_summit.html

---
See the NPM Archive for earlier posts.
domingo, 01 diciembre 2013, 03:52 pm