Lo Nuevo
[hide]
Fotos Del Día
[hide]
Nuestros Primos Musicales
Nuestros Primos Musicales
See our Events & Reviews Section for an extensive Calendar of Events that shows what's happening in the Chicago area and within driving distance for Chicagoans.
Although our primary mission is dedicated to Cuban music (especially Timba), there is a lot of other Latin music out there that is of interest to our readers as well. Recognizing this, Nuestros Primos Musicales will carry listings of Salsa groups of merit (those playing some Cuban material will still be carried in the main sections), miscellaneous Latin Jazz and occasionally other things that are worth sharing with you but don't quite fit in our main section. See also our main page, Report From Chicago, and our blog, Sin Clave No Hay Na', for additional items of interest..
(All photos used in this section that are watermarked with the "TIMBA.com" logo are by Bill Tilford unless otherwise specified, all rights reserved.)
19 May 2013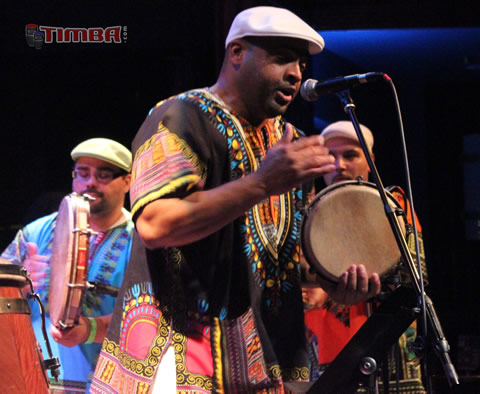 Congratulations to master drummer Jorge Emmanuelli Náter for joining the LP (Latin Percussion) family of recognized artists. Jorge is one of the most prominent living exponents of Bomba and Plena, and in Chicago he also is the director of CAPRE, the Chicago Afro Puerto Rican Ensemble, which we have written about in this pages over the last year. His work has both helped preserve the traditions of the rhythms and push the boundaries of their use in fusion. Hopefully all of this will bring more good things to Jorge, CAPRE and the music. You can visit his page on the LP website, which includes photos and videos, here.
There is some heavy traffic in the clubs this week - see our Calendar of Events page for details.
---
12 May 2013
THIS WEEK: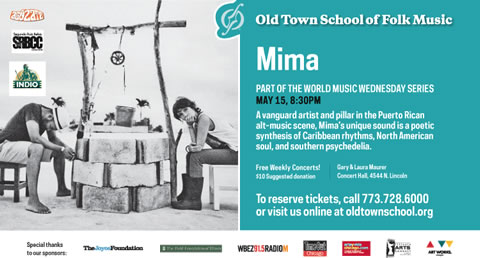 Mima at the Old Town School of Folk Music, Wednesday, May 15, 8:30pm
Mima is one of the new wave of alt-Latino artists in Puerto Rico. Here is a video that gives you a feel for her style:
ATTN MUSICIANS: Also happening at the Old Town School, on Monday, May 13 at 6pm at the Old Town School, is a free Musicians at Work forum sponsored by DCASE, the Chicago Music Commission, Columbia College and the Chicago Federation of Musicians on the topic of licensing your work. For more information, see http://www.chicago-music.org/accomplishments/musicians-at-work-seminars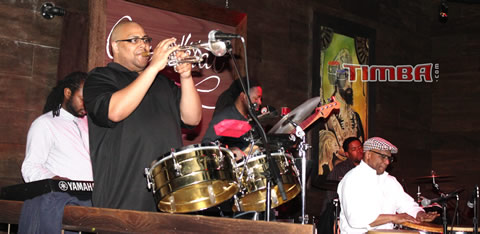 Life on the South Side: So many of the Chicago bands that are dedicated to the music we cover here are based north of the Loop that it is always a pleasure to run into one that is working south of there. We recently heard one of those, Pa-Ti, at the Coupd d'Etat on South Wabash. You can read about that here..
(For earlier posts, see http://www.timba.com/report_pages/npm-blog-archive)
lunes, 20 mayo 2013, 11:04 am