New Stuff
[hide]
Photos of the Day
[hide]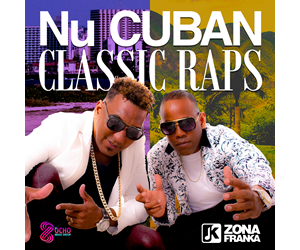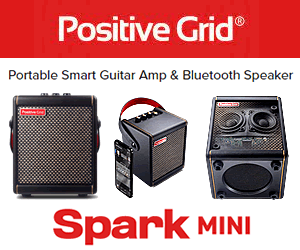 SpanishEnglish70 Americas - (Colibrí) Released 2014
CD Review: 70 Americas by Orquesta America (Colibrí 2014)
Review by Bill Tilford, all rights reserved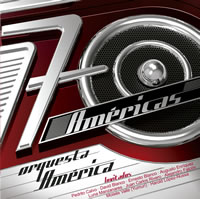 Orquesta América was founded in 1942 by Ninón Mondejar, and it may be best known for its role in bringing forth the chachachá in the early 1950s (the creator of the chachachá, Enrique Jorrín, was a songwriter and violinist with América at that time). The success of the chachachá proved to be a mixed blessing for the orchestra, with different versions of the group blossoming in Mexico and California as well as in Cuba after various disputes among the group's original members. This recording is by a younger generation of musicians who continue to perform in Cuba under the name Orquesta América. The 70 in the title comes from the fact that the group had recently celebrated its 70th Anniversary in 2012.

Thematically, the album is divided in three parts: the first part features a potpourri of classic hits of America including La engañadora, which many credit with starting the mass popularity of chachachá among dancers. The second section, Con la América, also contains classic songs but features guest artists such as Pedrito Calvo who are normally associated with more modern styles. The third section, America de Estreño, features more recent compositions and additional guest artists.

Although there are a few modern touches here and there (like Blanco's electric guitar in Perdón), 70s largely stays faithful to tradition (as is the case with most charangas today, some songs like Yo no camino más are at a faster tempo than the original versions). This group has a lot of swing, and there are some wonderful flute and violin passages in this recording.
70 Americas won Cubadisco 2015 awards in the Miscellaneous Traditional and Liner Notes categories. For listeners in the United States, Orquesta Aragon has been breathing most of the oxygen for tours by traditional charangas in recent years, and this has left audiences without much knowledge about the many other fine charangas in Cuba. If you enjoy Aragon, you'll enjoy América as well.
Songs:
La América por la América
1. Tema de la Orquesta América
2. Clásicos de la América
a. Silver Star (Enrique Jorrín)
b. Me lo dijo Adela (Otilio Portal)
c. Negro de sociedad (Arturo R. Ojea
d. El túnel (Enrique Jorrín / Arturo Liendo)
e. Rico vacilón (Rosendo Ruiz Jr.)
f. La engañadora (Enrique Jorrín)

Con la América
3. El alardos (Enrique Jorrín) feat. Pedrito Calvo
4. Perdón (Pedro Flores) feat. David Blanco y Ernesto Blanco
5. Cógele bien el compás (Enrique Jorrín) feat. Augusto Enríquez
6. Nunca (Guty Cárdenas / Ricardo López Méndez) feat Luna Manzanares
7. Yo no camino más (Ninón Mondéjar) feat Moisés Valle (Yumuri)
8. Central Constancia (Enrique Jorrín) feat Harold López-Nussa
La América de estreno
9. Esto sí es sabrosura (Rafael Ponce)
10. Tu Mirada (José A. Rodríguez / Renael González)
feat. Juan Carlos Rivero (vocal) & Alejandro Falcon (piano)
11. Remordimiento (Oscar Ponce)
Personnel in 70 Américas
| Role - Instrument | Name |
| --- | --- |
| Director, Violin, Coros | Oscar Ponce |
| Flute | Manuel Sánchez Wanbrug |
| Bass | Yazmín Vicens |
| Piano | Carlos González |
| Violins | Camilo Silva, Yudith Deulofeu, Reynold Miret |
| Cello | Alegna Duverger |
| Percussion | Juan Gualberto La Guardia (tumbadora), Félix J. Delgado (timbal), Roberto Heredia (güiro) |
| Vocals | Gerardo Mayeta & Alberto Gómez |
| Guest Flautist | Idysán Aldana |
| Guest Artists | Pedrito Calvo (3), David Blanco, Ernesto Blanco (4), Augusto Enríquez (5), Luna Manzanares (6), Juan Carlos Rivero (9), Alejandro Falcón (9), Moisés Valle (Yumuri) (7), Harold López-Nussa (8) |
| Musical Production | Jorge Gómez |
| Musical Direction | Oscar Ponce |
| Recording, Mixing & Mastering | Maykel Bárzagas |
| Executive Production | Carlos González |
| Studio | Estudio MB, La Habana |
Bill Tilford - Sunday, 14 June 2015, 07:53 AM