New Stuff
[hide]
Photos of the Day
[hide]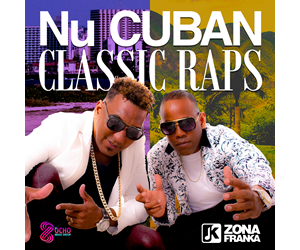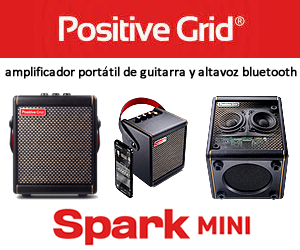 SpanishEnglishAyer y Hoy - (Cezanne Producciones) Released 2014
CD Review: Ayer y Hoy by Ivan "Melon" Lewis (Cezanne Producciones 2014)
Review by Bill Tilford, all rights reserved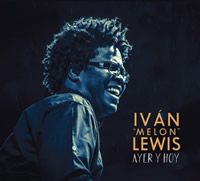 Although Ivan "Melon" Lewis is better known to TIMBA.com's readers for his invaluable contributions to the genre of Timba and his important work with Concha Buika, he is also a very serious Jazz artist, and Ayer y Hoy, his second Cuban Jazz album under his own name, firmly establishes him in the ranks of important modern Cuban Jazz recording artists and composers.

Ayer y Hoy describes the album very well; on the one hand, it draws from traditional Cuban music (the one composition that is not by Mr. Lewis is Vereda Tropical); on the other, if one were to wander into this album expecting it to be a simple traditional Cuban Jazz project, he or she would be quickly surprised to find that it also incorporates a lot of what is happening on the front line of the music today. Alongside the traditional passages of Mr. Curiel are the advanced changes found in the music of artists like Dafnis Prieto, who is the drummer in four of the tracks, and Alaín Pérez, one of the bassists. Paquito d'Rivera makes a spendid cameo appearance on clarinet in Ayer y hoy; Ocho para Todos with Ariel Bringuez on saxophone is an excellent example of the modern progressive wing of the music. Concha Buika and Carlos Sarduy also make guest appearances.

Ayer y Hoy was nominated for a Cubadisco (Cuba's equivalent of a GRAMMY) in the Cuban Jazz category in 2015, and as these lines are being written, it is also a nominee for a Latin GRAMMY in Latin Jazz. It is also a nominee in the Best New Artist category in the Latin GRAMMY awards. Musically, it is the deepest and most interesting of this year's Latin GRAMMY nominees in Latin Jazz, and even skeptics of the artistic validity of LARAS picks would do well to listen to this album.
Here is a "Making of" video:
Tracks:

1. Montuniana (I. Lewis)
2. Ocho para todos (I. Lewis)
3. Ayer y hoy (I. Lewis)
4. Camino (to Angel Charles) (I. Lewis)
5. Latido del Alma (I. Lewis- C. Buika)
6. Mizizi (I. Lewis)
7. Gala & Nena (I. Lewis)
8. Vereda Tropical (G. Curiel)
9. Aún me falta (I. Lewis)

Personnel in Ayer y Hoy
| Role - Instrument | Name |
| --- | --- |
| Piano, Percussion, Vocals | Ivan "Melon" Lewis |
| Tenor and Soprano Sax | Ariel Bringuez |
| Bass | Reinier "El Negrón" Elizarde (2,4,6,7); Alaín Pérez (1,3,5,8) |
| Drums | Dafnis Prieto (4,5,6,7); Michael olivera (1,2,8) |
| Guest Artists | Yuri Noguiera (congas, timbal, güiro 1,3,8); Pedro Pablo Rodríguez (batá, chekere 2); Yuvisney Aguilar (batá, percussion 5), Paquito d'Rivera (clarinet, 3); Concha Buika (vocal, 5); Carlos Sarduy (trumpet, 8); Roy Toledano (vocals, 3); Kumar Subevao-Beat (vocals 5) |
| Producer | Ivan "Melon" Lewis |
| Recording, Mix & Mastering | Javier Monteverde at Cezanne Producciones, Madrid |
Bill Tilford - Tuesday, 06 October 2015, 12:43 PM