New Stuff
[hide]
Photos of the Day
[hide]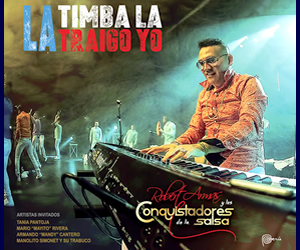 SpanishEnglishGasolina de Avion - (Latin Power Enterprises) Released 2015
CD Review: Gasolina de Avion by Timbalive (Latin Power Enterprises 2015)
Review by Bill Tilford, all rights reserved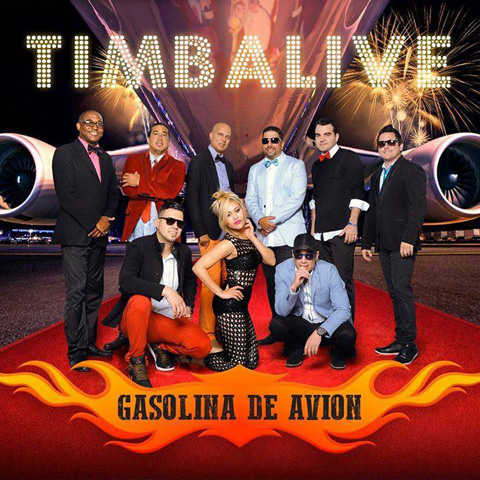 Gasolina de Avion continues Timbalive's successful history of collaborations with other artists, this time with multiple guests including Descemer Bueno, Maykel Fonts, Robertón from Los Van Van, Los 4 and others. In addition to being one of the few authentic Timba bands in the United States, Timbalive has accomplished something that I find remarkable - it has elevated a fusion of Timba with Cubaton and Timbaton to a level that viejos like me find perfectly enjoyable without driving away the younger generation. Songs like Todo lo que tu quieras prove that these styles can happily coexist if played by genuine musicians with high standards. Gasolina has a nicely-varied song list that contains some of that fusion along with more old school TImba (as in Amores extraños, La Suegra, Duplicandote la dosis) and Rumba (Baila Rumbero).
Recommended, and let me remind my fellow estadounidenses that Timba bands in the US are a scarce resource, so buy, don't share...
Here is an official video of the first track, Todo lo que tu quieras:
The new release is available at the Timbalive website.
SONGS
1. Todo lo que tu quieras (Bayron Ramos)
2. La farandula de Miami (Boris Monterecy / Jorge Hernández/ Leo García
3. Me gusta la calle (Michel Marcos)
4. Gasolina de avion (Descemer Bueno / Leo García)
5. Amores extraños (Angelo Valsiglio / Roberto Buti / Cheope / marco Marati / Francesco Tanini
6. Baila Rumbero (Maykel Fonts / Boris Monterecy / Leo García)
7. La suegra (Michel Marcos)
8. Duplicandote la dosis (Bayron Ramos)
9. Sale pa la pista (Baron Ramos)
10. Llename de besos (Bayron Ramos)
11. Welcome to Miami (Michel Marcos)
12. Gasolina de avion Bonus Track (Descemer Bueno / Leo García)
Personnel in Gasolina de Avion
| Rol - Instrumento | Nombre |
| --- | --- |
| Drums, Timbal | Leo García |
| Congas, Bongó & Percussion | Coky García |
| Bass | Edward Magdariaga |
| Piano | Javier Concepción (1, 3, 6, 7, 10, 11); Lívan Mesa (2, 4, 5, 8, 9, 10, 12) |
| Trombones, Coros | Bayon Ramos |
| Guitars | Ahmed Barroso |
| Vocals & Coros | Boris Monterecy, Eylen Remon, Marcos Michel |
| Guest Vocalists | Descemer Bueno (4), Jorge Hernandéz "4" (2), Robertón "Van Van" (8), Maykel Fonts (6), Ariel Monterecy (6) |
| Other Guest Artists | Diego Camacho (Timbal & Congas 1, Timbal 5); Roberto García (Trumpet & Flugelhorn 10); Michel Ruíz (Trumpet 10); Cristóbal Verdecia (Bass 8); William Paredes (Trombone 8) |
| Musical Production & Arrangements | Bayron Ramos |
| Musical Co-Production | Leo García |
| Executive Production | Latin Power Enterprises |
| Recording, Mixing and Mastering | Bayron Ramos, Mariela Suárez, Iván Martínez |
| Studio | BMBBROS STUDIOS |
Bill Tilford - Sunday, 07 February 2016, 09:55 PM