New Stuff
[hide]
Photos of the Day
[hide]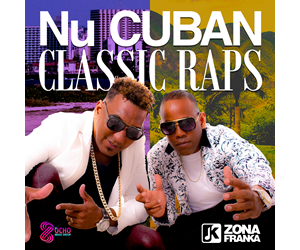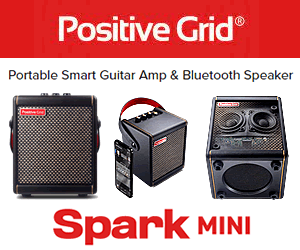 SpanishEnglishOh Yes! - (Colibrí) Released 2015
CD Review: Oh Yes! by Digna Guerra & Coro Entrevoces (Producciones Colibrí 2015)
Review by Bill Tilford, all rights reserved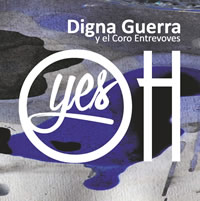 This album of Negro Spirituals in English may surprise a few readers, not because it exists, but rather because it just won a Grand Prize in Cubadisco 2015 along with the award for Choral Music. It might surprise you even more to learn that this isn't really something new in Cuba. Digna Guerra, the director, has also been the Director of the Coro Nacional de Cuba since 1975, and sacred music (including Spirituals) has been part of the Coro Nacional's repertoire throughout her directorship. Entrevoces is a chamber choir with approximately 20 voices, and most of its repertoire is Classical, although it sometimes performs renditions of Cuban popular songs as well. A previous release by Entrevoces, O Vos Omnes (EGREM 2002), also included several sacred songs from the United States and Germany. Other choirs in Cuba such as Schola Cantorum Coralina also perform and record sacred music.

Oh Yes! is an a capella recording with the exception of claps in the first song. It needs to be acknowledged that nothing matches the sheer emotional abandon of a true Gospel choir at full power like the real thing (the secularized forms of this music helped create Soul, Funk and Rock after all), but Coro Entrevoces does an excellent job with the repertoire, and perhaps this recording will help draw attention to an area of the Cuban music spectrum which has been largely ignored North America. This alone would justify the exercise.
This video is NOT from the recording, but it is close enough to the feel of the recording to be worth sharing here.
Songs:
1. Every Times I feel the Spirit
2. Sometimes I Feel Like a Motherless Child
3. Jesus Brought Me All The Way
4. Nobody Knows The Trouble
5. My Soul Been Anchored
6. All My Trials
7. Thank You Jesus
8. Deep River
9. Swing Low, Sweet Chariot
10. My Lord What a Morning
11. Plenty Good Room (on the Glory Train)
Personnel in Oh Yes!
| Role | Name |
| --- | --- |
| Director, Coro Entrevoces | Digna Guerra |
| Soloists, Coro Entrevoces | Jefferson Correoso López, Belinda Marínez Valera, Yaceny Peñalver Calzada, Mario Armando Veiga Pernas, Rubén Darío Pérez Guerra, Bismarck Estupiñan Montero, Marco Antonio López, Jaime Ponsoda Serrano, Greta Gomís Sierra, Yissel Rodríguez Aguiar,Yamila Monje Rodríguez, Ileana Pérez Cordero, Carlos Sosa Denis |
| Musical Production | Digna Guerra |
| Recording and Mixing | Rebeca Alderete |
| Recording Assistant | Dayana Rodríguez |
| Mastering | Victor Cicard |
| Studio | Estudios Abdala |
Bill Tilford - Monday, 08 June 2015, 08:38 PM