New Stuff
[hide]
Photos of the Day
[hide]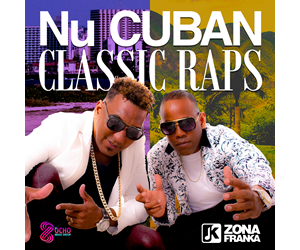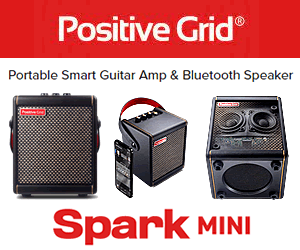 SpanishEnglishQue no me controlen - (Ahí Namá) - Released 2014
CD Review - Que no me controlen by JG (Ahí Namá 2014)
Review by Michelle White , All rights reserved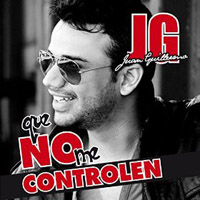 Cubadisco 2015 Nominee for
Best Popular Dance Album by a New Group
Juan Guillermo Almeida - better known as JG "suena como se ve" - released his second CD "Que no me controlen" on the Ahí Namá label in 2014. His first CD, "Empezar de cero" was a solid timba album with arrangements by Maestro Juan Manuel Ceruto, but with "Que no me controlen" JG has really established his own sello . This time he has collaborated with other musicians of his own generation such as Randy Malcom (GdZ), Emilio Frias, Osvaldo Montero, Randy Pérez, Ángel Batule and even Maestro David Calzado. The result is a contemporary instrumentation and an upbeat sound that epitomizes Cuba's youth culture and should carry over well into other Caribbean and Latin American countries.
For some time JG has been followed by the phrase "suena como se ve" and the opening track - composed by JG himself - bears this name. It is a sort of mission statement full of positive vibes and great dance energy to kick off the party. Have no doubt, "Que no me controlen" really is a great party album. Most of the tracks are timba and very danceable. There are some songs that lean more toward "tropical fusion" such as "Margarita" and a merengue "Adivina quien es".
The album has produced a number of hits such as "Que no que no", "Vas a sufrir" feat. La Charanga Habanera and "El dueño del party" feat. Los Extraterrestres. "Que no que no" won the 2014 Lucas Award (Cuba's video awards) for best Popular Dance Music video beating out Los Van Van, Tumbao Habana and Leoni. In addition the album was nominated for Best Popular Dance album by a New Group in Cubadisco 2015.
Other favorites of mine are two timba románticas: "Dices que soy" featuring Kelvis Ochoa - a composition by JGs father, Juan Almeida Bosque - and "Me gustas tú" by Osvaldo Montero. The former explodes into timba whereas the latter makes beautiful use of cajones and electric guitar. In my opinion electric guitar doesn't normally work well with timba, but in the music of JG it is a perfect fit. "Bendíceme" by Emilio Frias with arrangement by Perdo Sureda is a song about the Santería religion that also starts off softly building to a timba climax.
Sincerely, the album has no weak songs. Fans of salsa dura or timba dura may find the songs too light, but if you are looking for fun dance music with a broad appeal, feel-good arrangements and entertaining sing-along lyrics this is it. I highly recommend it for dancers and DJs. Put this on at parties and watch the dance floor fill up!
You can find "Que no me controlen" at Amazon, iTunes and Spotify.
tr
title
composer
arranger
1
Suena como se vé
Juan Guillermo Almeida
Andy Rubal
2
Tú siempre estás en lo mismo
Randy Malcom


Randy Malcom
3
Margarita
Randy Malcom
Randy Malcom
4
Que no me controlen
Junior Carol
Junior Carol
5
Que no que no
Randy Malcom
Randy Malcom
6
Adivina quien es
Delmis Pérez
Andy Rubal
7
Bendíceme
Emilio Frías
(El Niño)
Pedro Sureda
8
Dices que soy (feat. Kelvis Ochoa)

Juan Almeida Bosque
Tommy
9
Me gustas tú

Osvaldo Montero
Andy Rubal
Randy Malcom
10
La amiga de mi mamá
Juan Guillermo Almeida
Osmani Collado
11
Vas a sufrir (feat. La Charanga Habanera)
David Calzado
David Calzado
12
El dueño del party (feat. Extraterrestres)
Randy Pérez
Ángel Batule (Jr)
Personnel in Que no me controlen
Role - Instrument
Name
Vocals, Leader
Juan Guillermo Almeida González (JG)
Producers
Luis Guillermo Palacio
(exclusive artist MEINL)
Keisel Jiménez (SABIAN)
Piano & Keyboard
Andy Rubal
Congas
Luis Guillermo Palacio Gálvez
Guitars
Alberto Torres
Coros
Raydel Requessen
Edgar Nelson Pereira
Reinier Pérez Vinent
Bass
Pedro Pablo Gutiérrez (Jr.)
Drums & Timbal
Keisel Jiménez Leyva
Trumpets
Reiner Gustavo Bonachea
Trombone
Carlos Manuel Díaz
Guest Artists
Uyuni Martínez - trumpet on 2, 9
Tommy - trumpet & fliscorno on 8
Junio Carol - trombone on 3, 4, 5
José Enrique García (El Pote) - trombone on 3, 7
Helder Rojas - piano on 5
Pedro Sureda - piano on 7
Tony Consuegra - piano on 8
Daniel Rodríguez - drums on 8
José Julian Morejón (JJ) - congas on 3
Teddy Fuentes - bass on 6
Diana Almeida González - coros on 8
Solos
Uyuni Martínez - trumpet on 2
Arrangement
Reinier Pérez Vinent
(collaboration on the horns)

Keisel Jiménez & Luis Guillermo Palacio (arrangements for the rhythm section)
Recorded by
Alexander Castillo Santana
Ángel Batule (Jr.)
at Estudio JG Record (August 2013-February 2014)

Mixed by
José Raúl Varona Cansino
Ángel Batule (Jr.)
Mastered by
José Raúl Varona Cansino

Art & Photography
Diana Almeida
Graphic Design
José Rojas
Michelle White - Monday, 07 May 2018, 09:40 AM