New Stuff
[hide]
Photos of the Day
[hide]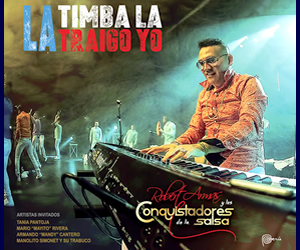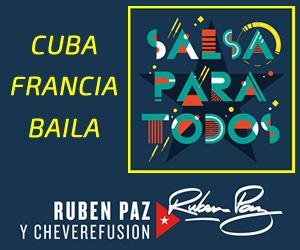 SpanishEnglishSomos Cuba - (EGREM) Released 2014
CD Review: Somos Cuba by David Álvarez y Juego de Manos (EGREM 2014)
Review by Bill Tilford, all rights reserved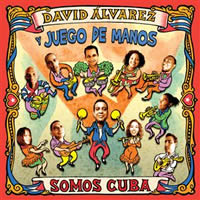 A handy thing about the term música popular bailable is that it is broad and general enough to accomodate recordings like Somos Cuba, which would otherwise be difficult to classify if one were compelled to be more specific about styles. The is guaguancó in here, but it is mixed in with Vallenato sections. There is Rock/Cancion arranged for a big band. There is Cuban Salsa, and there is Nueva Trova. In fact, the arrangements are almost orchestral in scope but very impressive, and this is a very danceable album.

David Álvarez founded Juego de Manos (Sleight of Hand in English) in 1994 with young students from the escuelas de arte. They have at least three prior CDs, Rimasones (1995), Mundo Loco (1999) and Son Demasiado (2001); their last full album might have been recorded thirteen years before this one.
Here is an official video of La voy a from the Agencía Musicalia YouTube channel:
And another from the same channel, El Horroroso:
Somos Cuba was nominated for a Cubadisco 2015 award in the Música Popular Bailable - Maestros category. It would be fun to play in this brass section.
Songs:

1. El horroroso (Pedro Luís Ferrer)
2. Somos Cuba (David Álvarez Garrido & Omar Estrada)
3. La voy a.... (David Álvarez Garrido)
4. Y no sé de ti (David Álvarez Garrido)
5. La Trabazón (Pedro Luís Ferrer)
6. Pegaó al piso (David Álvarez Garrido)
7. Ella prefiere carbón (Quema madera) (Leonel J. González)
8. Que alegría (David Álvarez Garrido)
9. La hija del misterio (David Álvarez Garrido)
10. Quiero (Lino Lores García)
11. La majadera (José Ángel Pérez Pérez)
12. El son del bailón (David Álvarez & Omar Estrada
13. Te amaré (David Álvarez Garrido)
Personnel in Somos Cuba
| Role - Instrument | Name |
| --- | --- |
| Lead vocal, Coros & Maracas | David Álvarez |
| Piano | Michael Cantero Acao (5,6,11,12); Gabriel Gómez Dihigo "Tito"(2,3,7,8); Alejandro Falcón Rodríguez (1,4,10,13) |
| Bass | Arturo Cruz Robledo (1,5,6,12); Fernando Jesús Arévalo Ramos (2,7,13); Lino Lores Garcia (4,9,10) |
| Guitar | Lino Lores Garcia (4,9,10) |
| Tres cubano & Coros | Yan Fernández Moreno |
| Pailas | José Ángel Pérez Pérez |
| Congas | Damián Zayas Casals |
| Flutes, Coros & Güiro | Loídis Esther Taboada Pérez |
| Bongó | Armando Ozuna Gradaille |
| Campana except 4,8,9; Güiro 12) | Andres Coayo Batista |
| Miscellaneous (2,3,6,8,11) | Diomer González González |
| Trumpets | Eddy de Armas Camejo; Carlos Alberto Díaz Barrios; Reinier G. Bonachea |
| Trombones | Leiser Tito Quesada, Hendry Drake González |
| Alto, Tenor & Baritone Sax | Evaristo D. Baro |
| Coros 3,5 | Noderlys O'Farrill |
| Guest Artists | Juan Kemell (Coros except 4, 9; flugelhorn solo 4); Lilibet Lázara Daly Jover (lead vocal 13) |
| Musical Direction | David Álvarez Garrido |
| Musical Production | Lino Lores Garcia |
| Arrangements | David Álvarez (2,3,4,5,6,7,8,11,12,13); Lino Lores (9,10); Juan Kemell (1) |
| Executive Producter | Loidis Taboada Pérez |
| Recording | Marvin Mustelier (Assistant: Josdan Coímbra) |
| Mix and Mastering | Manolo Mantecón |
| Studios | EGREM de 18; Sonocaribe |
Bill Tilford - Friday, 03 July 2015, 04:32 PM