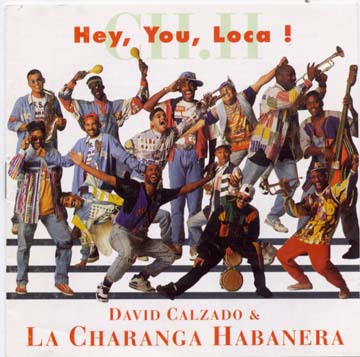 1994 - Hey You, Loca!
by Kevin Moore ©2001
Not long after recording "Love Fever" in Havana at EGREM, David Calzado took advantage of a sudden opportunity to record an international release in Barcelona, re-recording two of the best tracks from the earlier disc with a cleaner, brighter mix and adding ten new tracks, among them some of the most inspired pieces of music ever recorded. "Hey You, Loca!" begins with 35 minutes of uninterrupted musical genius that significantly raised the standards for Latin pop music in the way that the Beatles and Bob Dylan raised the standards for Rock & Roll in the late 60's. Tasteful, swinging Latin dance tracks were no longer good enough -- every measure had to contain something excitingly original.
Tuesday, 20 March 2018, 10:48 AM