Archivo
New Stuff
[hide]
Photos of the Day
[hide]
Sin Clave No Hay Na
CUBADISCO WINNER (Jazz Cubano): "TODAY'S OPINION" BY YOSVANY TERRY
"TODAY'S OPINION" POR YOSVANY TERRY ACABA DE OBTENER
EL PREMIO CUBADISCO 2013 EN LA CATEGORÍA JAZZ CUBANO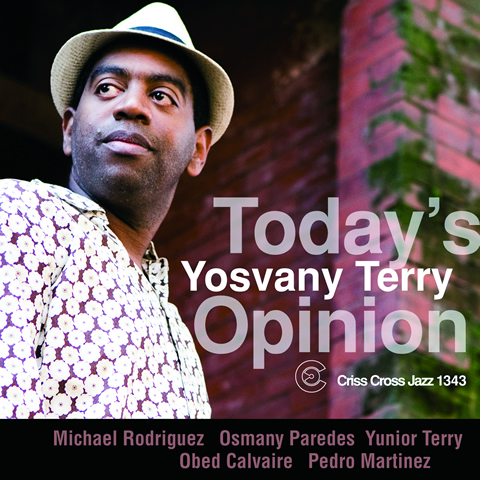 Today's Opinion by Yosvany Terry is the winner of the Cubadisco 2013 Award, Cuba's equivalent of the GRAMMY awards, in the category Jazz Cubano. This is one of our own favorite Jazz releases from 2012. You can read our review of the CD here.
Congratulations, Yosvany! In the days to come, we will cover the rest of the Cubadisco 2013 winners and share some more CD reviews.
---
Today's Opinion por Yosvany Terry es ganador del premio Cubadisco 2013, equivalente cubano de los premios GRAMMY, en la categoría Jazz Cubano. Este disco es una de nuestros favoritos del Jazz de 2012. Se puede leer nuestra reseña del CD (en ingles) aquí
¡Felicitaciones a Yosvany Terry ! En el futuro cercano, vamos a cubrir el resto de los ganadores en Cubadisco 2013 y compartir también mas reseñas de CDs.
continue reading Sin Clave No Hay Na