Indice - Table of contents
Lo Nuevo
[hide]
Fotos Del Día
[hide]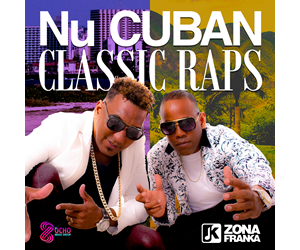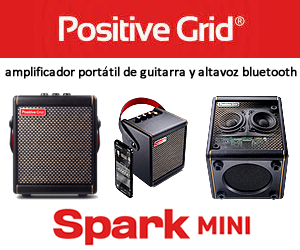 Key Players
In the US and Europe, most of us grew up with a certain notion of how the role of the bass evolved in popular music. Names like James Jamerson, Jaco Pastorius, Paul McCartney, Victor Wooten, Les Claypool and Flea possess deep meaning to those hoping to carry on the tradition of the instrument. In other words, these are the archetypes we aspire to as bassists. They are our mythos, our lore, our epic heroes.
While it is indeed no secret that American and British popular music have been incredibly influential worldwide, there are many other rich musical traditions that have followed their own unique evolutionary paths. The music of Brazil, India, West Africa and the Romani people of Europe all have extensive musical customs that have yielded spectacular results up to the present day.
Another great example comes from the island of Cuba, whose music has developed out of a steep tradition of advanced folkloric practices as well as a strong emphasis on formal education and conservatory training. Although the island has given birth to many unique and beautiful musical genres, Timba stands out as one of the most striking and exciting examples. Timba in many ways is an amalgamation of the Cuban experience, drawing from all forms of Caribbean and American/European music alike, fusing them into a fiery concoction destined to explode at a moments notice. Any casual listen to a track such as "Opening" by Bamboleo will support that this is indeed not just some cheap metaphor in describing the genre.
One of Timba's primary traits is an aggressive penchant for innovation. Since its inception, many composers, arrangers, singers and instrumentalists have made every effort to push the boundaries of the genre to an amazing effect. The end result is a highly evolved and involved style commanding discipline and respect from both performer and audience alike.
This is especially true in the development of the bass. In fact, many experts will insist that the vicissitudes that took place in regards to the instrument were primary factors in the advancement of Timba itself. Regardless of opinion, Timba is undoubtedly a style of music where the both role of the bass and the standard of player required to execute it have matured to an extremely high level.
And of course, as with any tradition comes its own set of heros. While they may not be household names in the States, the contributions of players such as Feliciano Arango, Rafael Paceiro, Joel Domínguez and Alain Pérez are as prolific as any of the more "well known" greats. One could say that within the lineage of Timba there exists an alternate evolution if you will, a parallel reality where the bass evolved in a different way.
Timba remains relatively unknown in the US and the amount of published information on the subject, although growing steadily, is fairly limited. As someone who has been fascinated by this music for some time, I found this simple fact to be frustrating and disappointing. Why would such a high art form remain such a mystery?
In hopes to satisfy my own curiousity I decided to role up my sleeves and do some research. I had been given several great albums from friend, and Chicago-based Timba artist, Hector Silveira. "The Best of Bamboleo" collection caught my ear and I began to transcribe the bass parts in their entirety. The experience was a revelation and opened up the world of timba bass playing in a way I never thought possible. Through experiencing this process as well the encouragement of other Cuban music enthusiasts I decided to share these findings online. Hopefully you will relish in the insight into this amazing style of playing as much as I do. Here is my humble contribution, enjoy!
martes, 09 julio 2013, 11:01 am