Archivo
New Stuff
[hide]
Photos of the Day
[hide]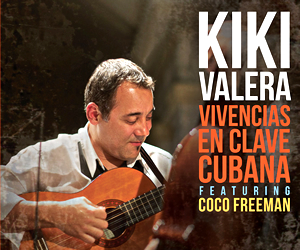 Timbera Mayor
José Torres y Salsa Tropical Add Juanky to Roster
Juan Carlos Hechavarría Ex-Klímax Now in Poland
New Video and Demos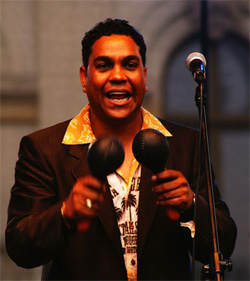 José Torres y Salsa Tropical have scored a major coup. They have added ex-Klímax singer Juan Carlos "Juanky" Hechavarría to their line-up. Juanky is one of few young singers today with the ability to sing like a true sonero. He's also in touch with the youth culture as witnessed by the recent Klímax repertoire. His addtion brings a shot of fresh Havana energy to this already established band.

Since their formation in April 2000, Salsa Tropical, based in Wroclow, has built-up their name in Europe having performed at congresos in Germany and Poland as well as on many Polish television programs. In addition bandleader José Torres is commited to Cuban music and organized Poland's first salsa congress, which has now become the annual Torres Salsa Carnival. He has brought artists such as Manolito y Su Trabuco and Maykel Blanco y Salsa Mayor to Polish fans.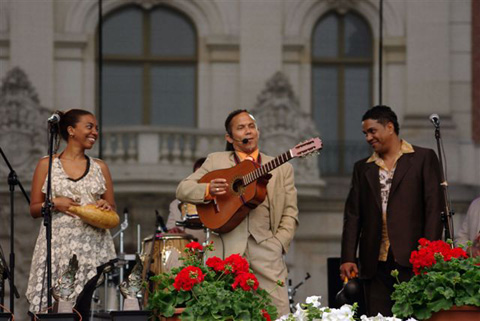 José comes from a musical family. His cousin Alina Torres is well-known as a composer of hits for groups such as La Charanga Habanera, Los Van Van and Pupy y Los Que Son Son. His son is the band's drummer and recently Salsa Tropical has expanded it's repertoire with new songs written by yet another Torres, 18-year old Fernando Torres of La Habana. The catchy and danceable tunes "Dándole la vuelta al mundo" and "Tiki Tiki" were both written by this talented young composer who happens to be José's nephew.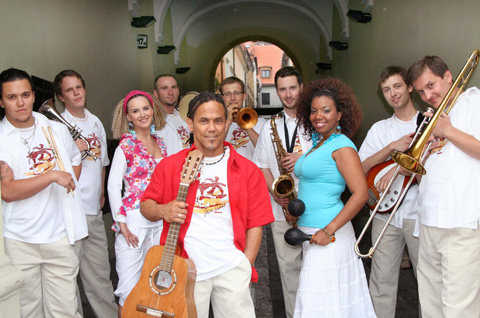 José Torres y Salsa Tropical are in the process of recording their new material. The instruments are finished and now the vocal tracks, mix and master remain. But you don't have to wait, you can already listen to a good live recording of "Dándole la vuelta al mundo" with Juanky on Timba.com radio. And below is a video of the live performace. Stay tuned because we will soon be adding "Tiki Tiki" to the radio as well. Click on the link below that says "Continue reading" for a video of "Dándole la vuelta" al mundo and the list of bandmembers.
continue reading Timbera Mayor