Pa' Ponerte en Talla
jueves, 21 noviembre 2013, 04:23 am
One NYC Show Only! CHARANGA HABANERA this Saturday at SOBs
Pacific Mambo Orchestra feat. Tito Puente Jr. (Livermore) - Full Gallery
In support of their new release "Se sufre pero se goza", David Calzado y su Charanga Habanera will play one show, this Saturday, in New York. So far it's been a stellar year for La Charanga. Jay Z and Beyonce personally requested a "private" concert during their trip to Havana, which was a huge success and widely reported. They have announced the return of renown drum player and singer, Yulien Oviedo, to the group.
David Calzado y su Charanga Habanera
Saturday, Nov 23, 2013 9:00 PM EST (7:00 PM Doors)
S.O.B.'s 204 Varick St, New York, NY 10014 - (212) 243-4940
CLICK HERE FOR TICKETS
They will also perform in various cities across the country. Click here for the list of tour dates.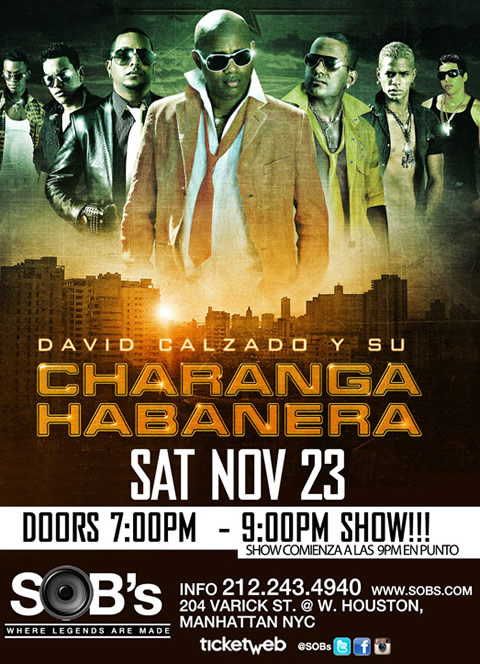 ---
Meanwhile on the west coast, the full photo gallery (click here or on any of the photos) for the Pacific Mambo Orchestra at the Bankhead Theater in Livermore is now up. THE MAMBO LIVES!!!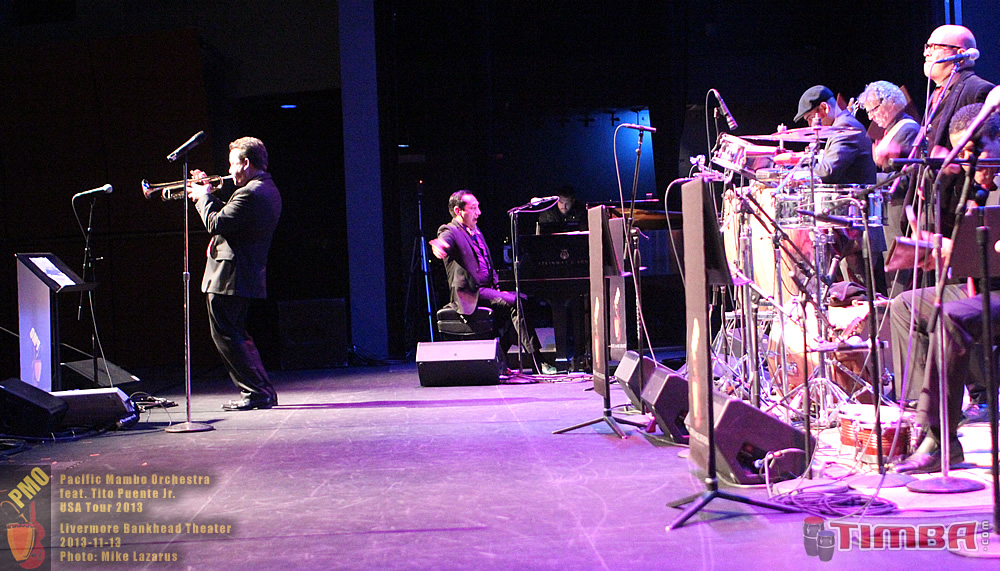 PMO co-leader Steffen Kuehn steps up to deliver a burning trumpet solo.
*right click and select open "image in new tab" to view in a larger size
Pacific Mambo Orchestra 2013 USA TOUR feat. Tito Puente Jr.
with special guests Marlow Rosado and Willy Torres
Livermore Bankhead Theater - November 13, 2013
Photos by Ben Torres & Michael Lazarus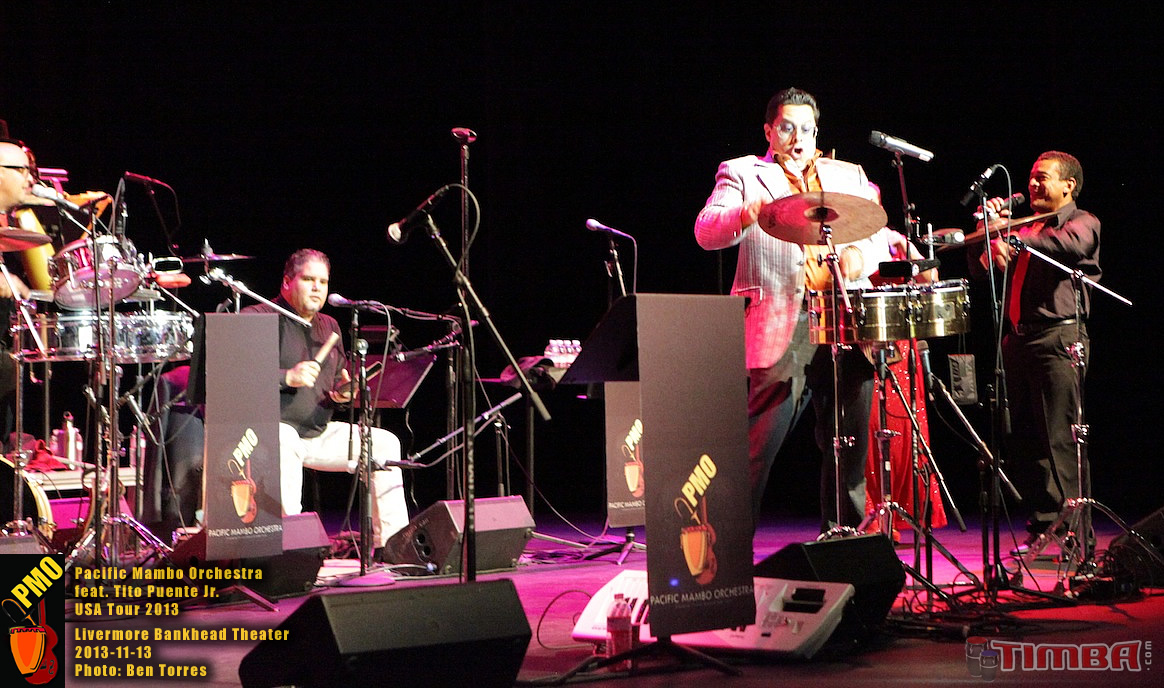 Tito Puente Jr. front and center with Willy Torres on bongó and Braulio Barrera on coro.
*right click and select open "image in new tab" to view in a larger size
continue reading Pa' Ponerte en Talla