Archivo
Lo Nuevo
[hide]
Fotos Del Día
[hide]
Timbera Mayor
Angelito Ramirez & El Tren Bala Release First Single
Amigo de Qué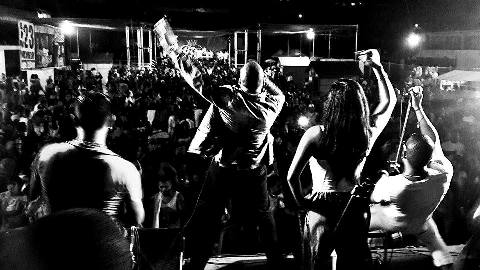 Angelito Ramírez y El Tren Bala Live in Lima
Lima continues to make its presence felt on the international timba scene. Ángel Ramírez y El Tren Bala have begun work on their debut CD, which will be titled "Mi historia". They released their first single, "Amigo de qué" this week at YouTube and it is already in rotation on the Timba DJs playlists. The CD is being recorded on the Bambu Records label.
Angelito achieved international fame as the charismatic singer for Barbaro Fines y Su Mayimbe. Last year he left to start his own project together with musical director Amarat Aguila Stuart, who worked in Cuba with such Timba bands as Michel Maza, Bamboleo, Pachito Alonso y Sus Kini Kini, among others. We have uploaded an official biography to Angelito's musician page. Click here to find out more about him.
The single is not available for download yet, but you can check it out at YouTube. Get ready because El Tren Bala is coming!
Contact & Info:
Renzo Rey Urcia Lucana
Manager/Representative
+51 997081977
+51 981 539 11
E-mail: angelitoramirez.trenbala@gmail.com
Facebook: Angel Ramírez
continue reading Timbera Mayor