Timbera Mayor
miércoles, 24 septiembre 2014, 01:27 pm
Mayito Rivera & The Sons of Cuba @WOMEX 14
Santiago de Compostela Oct. 22-26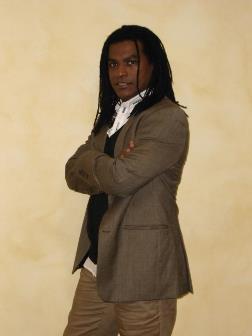 The 14th World Music Expo - WOMEX, will take place from October 22-26 in the beautiful, historic city of Santiago de Compostela, Spain. Last year Los Van Van was given the Artist Award at WOMEX 13. This year Mayito Rivera & The Sons of Cuba have been selected as part of the Artist Showcase. They will perform on October 23rd. Click here to purchase your tickets for the October 23rd showcase.

For those of you unfamiliar with WOMEX, it is a world music trade fair where artists, promoters and labels can meet and network. It also includes showcase performances each night open to visitors, as well as awards for excellence presented at events only open to attendees.

Mayito's selection for the WOMEX showcase is an affirmation of his recent solo work as represented by the album "Invéntate una historia". All arrangements and lyrics on the new album are by Mayito. With this album he is mixing Cuban music with a broader range of world musical traditions. Check out the electronic press kit below to hear more about Mayito's latest project from the man himself. And if you can't make WOMEX, you can still catch Mayito performing with Soneros de Verdad tomorrow, September 25th in Brussels at Moliere, Friday the 26th in Utrecht at Rasa and Saturday the 27th in The Hague at Korzo.
continue reading Timbera Mayor