Archivo
New Stuff
[hide]
Photos of the Day
[hide]
Timbera Mayor
Osvaldo Chacón - Se Te Cuela
New CD for Release in 2015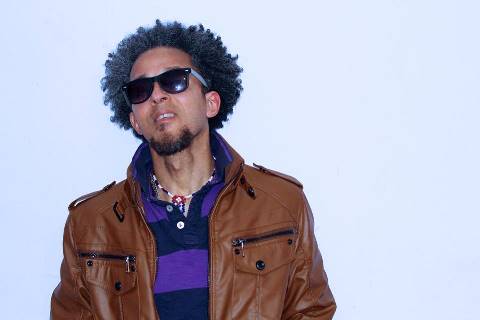 Osvaldo Chacón is back with "Se te cuela"
Osvaldo Chacón is back with his third CD "Se te cuela", which will be released in 2015! He has uploaded a teaser with clips from the album as well as a four-minute video of his new arrangement of "Te gusto" - the new version of his hit song with Bamboleo. The videos are already making waves with timba fans around the world.
We asked Osvaldo a few questions about the upcoming album.
This year you will release "Se te cuela", a CD containing nine songs. Who are the authors and arrangers of the songs?
I am the author and arranger of all 9 songs and all mambos (horns) that you are going to hear. The other musician who helped me (the co-arranger) is a young man named Gelmis Castillo Suarez who wrote piano, bass and percussion. He is a very talented young man. He has worked with Azúcar Negra, Son14 and is planning to work with Leo Vera and Tania Pantoja.
What studio did you recorded in?
The recording was done in Studio Forever Music and the recording and programming was done by Daynel Castillo (CUPIDO) who is working with "El Balacero" now! He is a young man of great talent and professionalism in his work. He has produced hundreds of projects for reggaetoneros: El Yonky, Jacob Forever ex-Gente D 'Zona, etc. It was a lovely experience!
Who are the musicians who recorded?
Daynel Castillo Reyes (CUPIDO) - Programing, all Percussion
Gelmis Castillo Suarez - Arranger, Piano, Bass
Lester Mancebo Magdariga - Trombone
Luis R Fuentes - Trumpet (Sierra Maestra)
Leyanis Campos Marrero - Corista
Gabriel Rodriguez Ducamger - Corista
Rubén Rodriguez Ducamger - Corista
Tell us about plans for concerts in the UK and Europe.
I have a lot of plans, first to promote the CD well. I'm hoping to sign with a label and start making some videos to have a good start. The new version of "Te gusto", a song I recorded with Bamboleo years ago, has had a viral acceptance. I think the new arrangement is cooler. In just three days on YouTube it had over 400 hits. Many DJs around the world are asking me for a copy. So that's a good sign!
Do you have a release date and where will people be able to buy it?
I will know the release date when the physical disk is ready for sale. It will be sold on the major networks such as iTunes, Amazon, etc. Moreover, it was made with love and I hope the dancers like it since they have the last word!
A warm hug and greetings to all the dancers of Cuban music around the world and thanks to you for the help you have been giving Cuban musicians for a long time on your website Timba.com.
Blessings
Aché, iré, salud pa' mi gente linda!
Osvaldo Chacón
continue reading Timbera Mayor