Archivo
Lo Nuevo
[hide]
Fotos Del Día
[hide]
Sin Clave No Hay Na
martes, 27 enero 2015, 07:03 am
New Mezcla Video Update
Also: More Cuban Music in Chicago
With Mezcla's 30th Anniversary this year, a few things are happening: Last week, Radio Metropolitana had a special segment devoted to Mezcla during the week, and on February 15, a new release, Pure Mezcla, will be unveiled as a digital download on Latinpulsemusic.com. There will be some special concert events featuring Mezcla in the weeks to come in Cuba.
A very popular video with unmastered audio of a song from their live concert at Yoshi's Oakland in 2013, Mambo Influenciado, has been on Mezcla's YouTube channel for months; a mastered audio version has now been published on YouTube as a leadup to the new album release: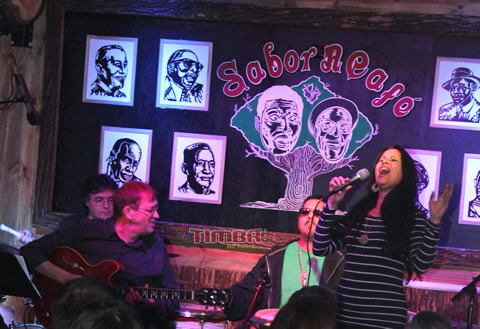 This is a great time to be in Chicago if you love Cuban Jazz and Funk. Orlando Sanchez Soto (Cubajazz) and Danae Blanco are thriving on a riff at Sabor a Café - you can read more and see a photo gallery here.
Then, on February 6-7, Eliel Lazo is coming to the same establishment for a concert and workshop (we covered Eliel Lazo & The Cuban Funk Machine a few posts back.) Finally, the Pedrito Martínez Group comes to Chicago at the City Winery on February 15. This has become the PMG's regular annual outpost in Chicago, and we believe this will be the first time there with their new lineup.
continue reading Sin Clave No Hay Na