Sin Clave No Hay Na
Chicago's Cuban Music Explosion Continues
La explosión musical cubana en Chicago continúa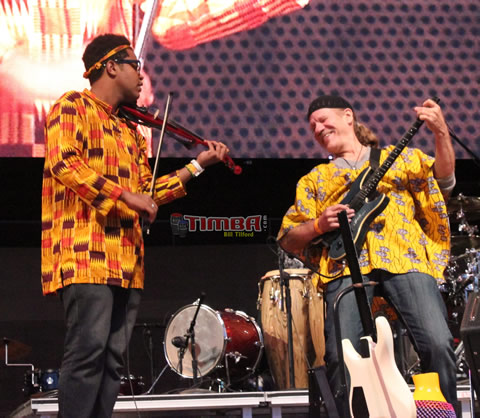 ENGLISH: Mezcla performed at the World Music Festival in Millennium Park in Chicago on Friday, September 12 - you can see a photo gallery here. Their tour of the United States continues for the next few weeks, and their new album, Pure Mezcla, is scheduled for release in November.
You can hear segments of an extended interview (in Spanish) with Pablo Menéndez on the radio show Domingos Felices during the next few Sundays along with some music from the group.
On Saturday, September 20, Chuchito Valdés returns to Chicago, and the percussionist for this session, Joaquin Pozo "El Pulpo", will give a percussion clinic on Sunday, September 21. For full details, see the Report From Chicago Events & Reviews page.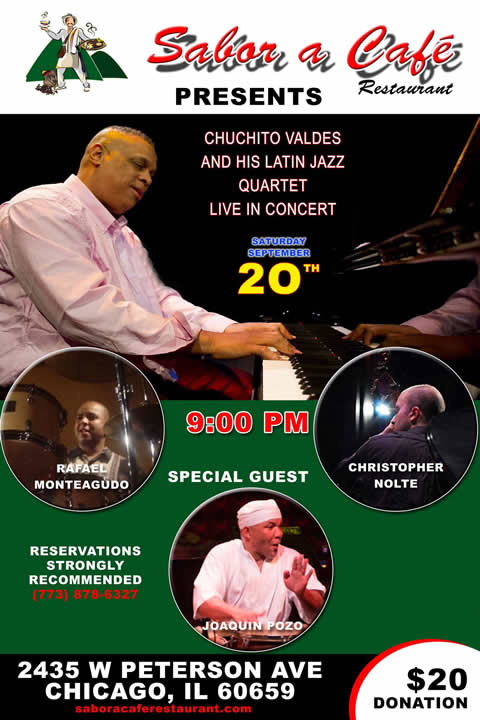 ESPAÑOL: Mezcla actuó en el Festival de Música Mundial en el Parque del Milenio en Chicago el viernes 12 de Septiembre - se puede ver una galería de fotos aquí. Su gira por los Estados Unidos continúa durante las próximas semanas, y su nuevo álbum, Pure Mezcla, tiene previsto su lanzamiento en noviembre.
Se puede escuchar segmentos de una entrevista extendida (en español) con Pablo Menéndez en el programa de radio Domingos Felices durante los próximos domingos junto con un poco de la música del grupo.
El sábado, 20 de septiembre, Chuchito Valdés vuelve a Chicago de septiembre, y el percusionista para esta sesión, Joaquín Pozo "El Pulpo", dará una clínica de percusión el domingo, 21 de septiembre. Para más detalles, véase el informe en la página Report From Chicago Events & Reviews.
continue reading Sin Clave No Hay Na