Archivo
New Stuff
[hide]
Photos of the Day
[hide]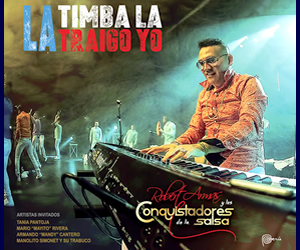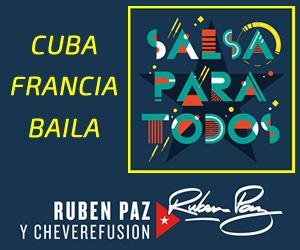 Timbera Mayor
martes, 23 febrero 2010, 04:43 pm
Europe 2010 Kicks Off
March/April Tours
Photo courtesy of Cristian Muñoz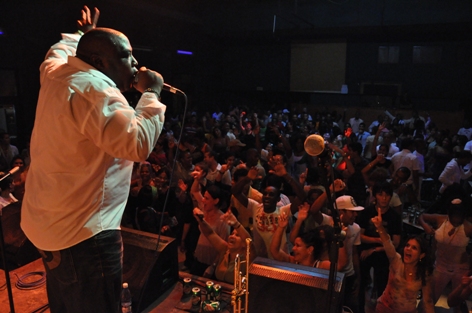 Alexander is amazingly charismatic on stage as witnessed by this audience. Don't miss Havana D'Primera as they return to Europe this March.
The 2010 tour season is underway here in Europe with Alexander Acosta currently on tour and Tumbao Habana's upcoming French concert dates this weekend. Also starting this weekend is Los Van Van's traditional winter tour, which begins with concerts in Helsinki and Copenhagen terminating in Spain in March before they return to the US for a longer tour in June. Also touring in March is Maykel Blanco y Salsa Mayor. We have just updated their tour page with additional dates today. Havana D'Primera will be returning to Europe for the second time and will finally play in my hometown of Stockholm on March 25th. In April Monica Mesa will be doing a promotional tour with her band Maquina Perfecta under the musical direction of Joel Dominguez. Orquesta Revé is also expected to tour in March and April just as they complete the mixing of their new CD "De que estamos hablando", but currently the only date we have for them is March 21 at Cubamemucho in Munich. And finally El Indio and Tirsio Duarte will be in Europe from March through May so keep a lookout for their concerts. Right now all we know about is the festival in Dampierre - Nevoy, France on March 12-13. If you know of any tours we have missed send me an e-mail.
And in the US this spring there are a number of exciting tours planned as the floodgates open. While we wait for the confirmed dates to be released we can at least tell you that Alaín Daniel has announced a US tour at his Facebook site, so all you Mikis get ready.
continue reading Timbera Mayor