Archivo
New Stuff
[hide]
Photos of the Day
[hide]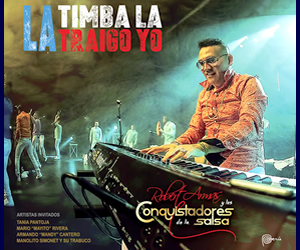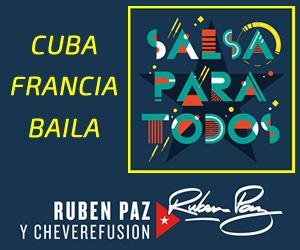 Timbera Mayor
viernes, 05 febrero 2010, 04:08 am
Elito Revé y Su Charangón
New CD Recorded & US Concerts in April Confirmed
We have some very exciting news Timba fans! Elito Revé tells us that they have finished recording their new CD and are now in the mixing stage. I can't say when the CD will hit the streets but let's hope it's soon. Revé's previous CD, "Fresquecito" was unquestionably the best CD of 2007 and won awards for Best Album both in France in 2007 and at Cubadisco 2008. I expect the new CD by Orquesta Revé to be another winner.

The CD has an impressive list of illustrious guest artists such as Chucho Valdés, Pancho Amat and the güajiro Mirabal. And a particular favorite of mine is also on the album: Estrellas Campesinas the changüí group under the direction of Pipi from Yateras, Guantanamo . Of course the regular Revé singers recorded as well, Dagoberto, el Sinsonte, Emilo (El Niño) and Susel (La China). Susel sings "Ya sé cantar, ya sé bailar". I've never heard Revé with a female singer, so it will be interesting to hear the results.

Elito Revé - photo courtesy of Cristian Muñoz

And in equally exciting new Elito tells us that the April tour of the US is confirmed with a number of dates in Miami and New York. I hope someone will bring them out to the west coast as well. I know California is dying to see them live! Uy uy uy que veo!
continue reading Timbera Mayor