Archivo
New Stuff
[hide]
Photos of the Day
[hide]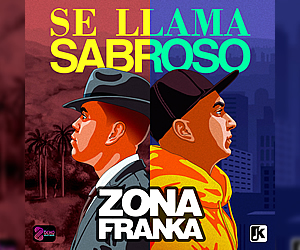 Timbera Mayor
International Timba Month 2010!
How will you celebrate?
Timberos around the world, it's time again for us to spend a month celebrating some important Timba anniversaries. First up is the anniversary of NG La Banda on April 4. Formed in 1988 they took the base built by Irakere and developed much of what are the standard features of timba as we know it today. If you are new to timba do youself a favor and check it some classic NG La Banda. It is timeless!
NG La Banda - Santa Palabra complete with choreography
Next up is Azúcar Negra which will celebrate 12 years on April 8th. Leonel Limonta is unquestionably one of the great composers of the timba era having penned some of the best songs ever written from a woman's point of view. Here are a few of my personal favorites: Andar andando, Se acabó la rabia, Yo no me parezco a nadie, Vengo de estreno, Con un canto en el pecho, Te traicionó el subconciente...well I could go on but just take my word for it and go buy one or two of their CDs. They will be back in the US in June for their first tour in 10 years!
La Palabra from Toque Natural
Also celebrating an anniversary in April is Klímax under the direction of Giraldo Piloto winner of the Best Timba Drummer Award and director of the annual Fiesta del Tambor which just took place in March. The arrangements are a thing of beauty on so many levels. People often talk about their complexity but don't let that scare you off. They are highly danceable tunes, and Piloto is one of few who has been able to successfully and tastefully inject reggaeton into his timba arrangements, in my opinion.
Classic Klímax - Consejo a una amiga

So how to best celebrate International Timba Month (ITM)? In Copenhagen tonight the fans are celebrating with a concert by Maykel Blanco y Salsa Mayor. They played here in Stockholm last night on ITM-eve and we got to hear 5 of the songs that will be on the new album "Esta que te hala". They are all great so get ready for another dose of Los Mayores. In Toronto you can celebrate ITM with La Charanga Habanera and El Chacal on April 10th. In the US Orquesta Revé will be touring giving many Yumas their first look at this band en vivo! Havana D'Primera continue amazing the European audiences in April but will even make it over to Mexico before ITM comes to an end for two concerts at Mama Rumba in Mexico City. Poland will celebrate with two major Cuban festivals the final weekend of April.
If you don't have any concerts of congresos nearby and can't afford to take a timba trip, why not just invite a handful of casineros over to dance and celebrate this fantastic music.
continue reading Timbera Mayor