Indice - Table of contents
New Stuff
[hide]
Photos of the Day
[hide]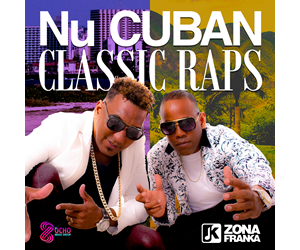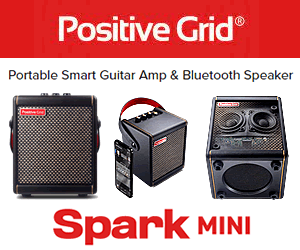 SpanishEnglishEntrevista con Enrique Lazaga - Page 6
How would you compare and contrast the styles of the three bands in terms of the rhythm section?
Precisely like that, because none of us were like the other…and that's what the people wanted. Not today. Today, unfortunately, everybody sounds the same. After you take out Los Van, Manolito and Adalberto, who else? Even Revé, Elito Revé, everybody sounds the same. Until you see the singer, you don't no which band it is. And that is one of the mysteries of music, because nowadays the groups are heterogeneous. The group that doesn't have two trumpets has two saxophones, or a trombone.
And then a charanga… before the genres were well defined. A charanga was three violins, tumba, timbale, and güiro; piano, bass and flute, and three singers, and let us say they play a chachacha and as soon as you hear it you knew what group it was, even without knowing the song. But the most difficult thing in a group is to create your own sound, your own style; to do something personal. But nowadays you listen to any orchestra, and I'm not going to mention names, and you don't know what band it is, until you hear the singer. It seems as if there is only one arranger, and before nobody wanted to sound like anyone else. And you know it was like that because there were 7 million charangas here. There was La Sublime, Estrellas Cubanas, La Aragon, Pancho el Bravo, La Original de Manzanillo, La RO, thousands, and nobody sounded alike. No one sounded alike and they were all playing the same genre of music.
What can you tell us about the rhythm sections of those three orchestras?
Well man, with great modesty I'll tell you, and I don't like to talk about this, but musicologists here, the most knowledgeable ones, said that the best rhythm section of all the charangas, throughout all times, was the one that belonged to the RO. This is said as much here as outside. That is another great source of pride for me. Nobody was able to equal us in that aspect. They could be better musicians, worse, or regular, but nobody could equal us in that.
Most people say Ritmo Oriental's style is not songo but it had some similarities. How would you describe the style and its origins?
No, no, no. Look, songo is a rhythm created by Changuito with Formell. What we played was son, Cuban music. If they want to call it songo, let them call it songo. If they want to call it timba, let them call it timba. Because, nowadays people talk about timba, but timba is from that period. We played Cuban music and what we threw out there was what we felt. We were dancers, rumberos and everything.
So, how would you describe RO's sound? What were its origins?
You know, last year a couple of foreigners called me here, because they wanted me to tell them just that. And since I am the only one left from the Ritmo, they wanted me to explain the style and play the rhythms; but, I don't what happened. The only way I would have been able to do the Ritmo is if I would have had my sons here, because my sons, Eduardo, he learnt it from the timbale player, from Daniel. When I have had to record, I have gotten them, because they have copied all the rhythmic styles of the RO, but Eduardo is now in Spain. The flute player that we had was also very good. He wasn't a Richard Egües, but he was unique, just like Richard. His name was Policarpo Tamayo and he is now playing with me in the Charanga de Oro, the UNEAC [Cuban Writers and Artists Union] orchestra.
Who was Ramiro Reyes?
Ramiro Reyes, he is my compadre. He was one of the founders and first director of the orchestra, a good pianist.
He was listed as director on the 1974 album.
I think he was the only band member that came from a formal musical background. He also studied medicine. Before the Revolution, and this is not about politics or anything, studying a major was expensive, you needed to come from a certain social class. And he didn't have a good social position, but at least his parents worked. They were slightly better off than everyone else.
That was not my case. I had to be a musician, because I couldn't go to university. I had to study music to be able to help my parents, you understand? I had to be a musician, but he didn't. He, even being the founder of RO and having regular work at Tropicana, asked for a leave of absence and we had to find another pianist, because he was going to study Medicine. He had already finished high school. I finished high school after the triumph of the Revolution, but not him, and before, a university degree cost an arm and a leg. Not anyone could go to university.
Today, I say that the best country in the world is this one. People live here without working. We are a bunch of rogues. Since I travel, I see what goes on outside of Cuba and I say, man, we don't take care of what we have.
After Reyes, were you always the leader?
No, no, no. The first leader have Revé was a violinist. But Ramiro Reyes was the same age as me. We were really young when we formed the RO. He couldn't be the director, not because he didn't have the skills, but because he didn't have the experience. So the group, after seven or eight months or a year, got together and decided that Ramiro had to be the director, because he was the most qualified, and the band decided that I would be the administrator, because I was always a man of action, you know what I mean?
But you know, it may seem contradictory, but the RO was directed by Veguero Cardosa, Ramiro, Humberto Perera and I, who was the last director; but it was always me who directed the orchestra. Now you know. They marked out the cadence, the 'One, two, three, four,' but after that the band was mine, because I have always been like that, I have always been a man of action.
Saturday, 15 March 2014, 08:10 PM