Indice - Table of contents
New Stuff
[hide]
Photos of the Day
[hide]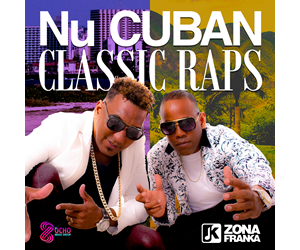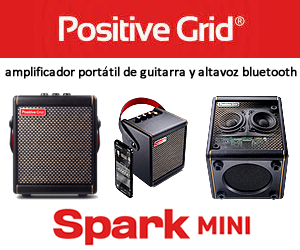 SpanishEnglishEntrevista con Enrique Lazaga - Page 8
Speaking about the music schools, the schools were for professionals and you guys then continued to work and study at the same time?
Yes, of course, like that; the Revolution offered us this opportunity when they opened schools for adult education.
--And most of the working musicians at the time in Cuba started to study music?
Yes, of course, almost everyone. Because before [the Revolution] there were hardly any [music] schools, but the majority of the musicians, we studied at home. My dad was a musician. So just like it was in everything before, the construction worker was such, because he was the son of a construction worker. Why? Because us poor people could not afford to go to university. Not like now where the son of the construction worker is a student in Med School; today, there are hardly any construction workers, and the son of the carpenter is studying to become an engineer and the other is studying computer sciences, all those advantages that the Revolution has given the youth.
But at that time the majority of musicians were not even high school graduates. Even though lots had a level of training because of studying independently, and there were good teachers, but not like today. Today the new musicians are really good, really thorough and complete; there are really good teachers; and there are [music] schools throughout the whole country. And before, to see a really good musician, he/she had to be in their late twenties, or thirties. Nowadays, you see a kid who is 18 and he is terrible [meaning incredible], they are really good. I can tell you because I was a teacher at the Amadeo Roldan, I had a charanga there, and those kids are like sponges. Those kids are terrible!
--Yes, you can really see that in the explosion of Cuban salsa in the early 1990s.
It was horrific [again, slang meaning the opposite]. I mean, just to give you one example, the only place in the world where there are countless numbers of female groups is here in Cuba. There are lots of young women and girls studying and there are a bunch of female groups not only in Havana, because we sometimes have that tendency to only look at Havana. But you can go to other provinces and the musicians that are there are terrible!
--Can we talk about la Ritmo's version of Lágrimas negras? It has some very interesting harmonies and vocal phrasing. What inspired that arrangement?
The arrangement was by Ramiro Reyes who passed away and was once the director of the orchestra. That was an example of things we used to do trying to innovate, trying to do a pretty version. In fact, we were nervous when we released it because at that time, as now, everyone was waiting for something aggressive and releasing a bolero was not really a good idea. And the people loved it…and so afterwards we released lots of boleros, lots of boleros of the traditional Cuban thing like Longina, Mercedes, and a series of pretty boleros that people accepted really well and then expected; the people wanted more.
--The next album after the one with Yo bailo de todo started and ended with Tema de saludos, and had songs like La Ritmo suena Areíto, Pero déjame mirar, Qué rico bailo yo, and Yo traigo panatela. It was probably from around 1977.
Pero Déjame Mirar that was one of my songs. I dedicated it to my current wife. Yes, La Ritmo suena a Areito. Yes, the problem is that…look, here there were a whole bunch of competitions with the salsa thing and so here in Cuba they wanted to invent the areito rhythm, and so we lent our support, because, well, with La Ritmo Suena Areito we went to play the areito but the thing is that salsa, if you think about it, in my opinion, and I'm not the most educated, nor the most suitable to talk about this, but salsa is an offshoot, one part of what is Cuban music. Regardless that it has elements from Puerto Rican music, American music, the base is Cuban music. So, I think it was called salsa for commercial, economic, political reasons; but it is Cuban music and we are happy that it is called salsa because we know that it is Cuban music and that it is done well. It is done very well and we congratulate all the salseros and all those who composed and compose this type of music, because there is always a part of Cuban music present.
--What do you remember about that album and that period?
La Ritmo was really popular throughout the island in 1977. Starting with Mi socio Manolo in 1971 or 1972 and up until the 1990s, when the whole metalería (brass instruments) thing happened, we were the front line, or at least among the frontline of Cuban popular music, along with Irakere, Monumental, Latino and Los Van Van, those were the most popular bands at the time.
During this time there were other popular bands that came out like Bohemia 2000 and Los Reyes de 73, a whole series of groups that were popular for a short period of time, but who didn't have the same drawing power as la Ritmo Oriental, Monumental, Irakere, or Van Van, you know what I mean? In Santa Clara there was a really good charanga that still exists today that is called La Diamén, in Camaguey there was another that also still exists today in another projection, Las Maravillas de Florida and so on. There were groups that stayed the course. La Original de Manzanillo is also still around and hasn't changed a bit, they still have the same director Pachi Naranjo and 3, 4 or 5 of the founding members. That's an example of an orchestra that has been a bit more rigorous maintaining tradition. But yeah there were a lot of bands up and down this country that enjoyed popularity in those times.
--Next came a mysterious period with no LP, but there were songs like Al que le tocó le tocó,
Yes, that is one of mine…
--…El son claro, Yo no me equivoco and La quinta de Beethoven. Why didn't those songs ever get recorded on LP? Do you have the 45s or EPs?
While those were commercial and business things that were outside of our hands. We would record songs and then the labels or companies would do what they thought they should do in the commercial aspect. Although the musicians could give their opinions and such, as today, as in any record label today, they put out what they want to, what they think will be good for them as a business, that's how it is.
-- Tells us about Al que le tocó le tocó, what was the inspiration for that song?
Well, that was a saying, that was a saying that the son of the guy who played the conga drums used to always say, no '…al que le tocó, le tocó' and I told him one day, 'Hey, I'm going to make a song with that al que le tocó," and I did. Al que le tocó, le tocó and that's it.
--Next, around 1978 came a fantastic album with Con el chenche buchenche, Nena así no se vale, Maritza, La ritmo te está llamando and Juan Primito. Yet again, the style of the band changed a bit, but the creativity and inspiration were unstoppable!
Look, those were songs that were really popular during the carnivals. Including, Con el chenche buchenche, there is a new recording of that conga from that easterner from Sur Caribe, there is a sample in that conga of Con el chinche buchenche… Because that was from a composer, Roberto Núñez de Poveda, who passed away. And Nena, así no se vale, is by Juan Crespo Maza. They were all songs that were immensely popular here.
I'm going to be honest with you, we spoke about the band's most emblematic songs, but there were other songs that weren't as emblematic but were hits in their time. When I say emblematic, I mean songs that didn't go away: Yo bailo de todo, La Chica Mamey, etc; but with El Chenche Buchenche, and Así no se vale,and Matrimonio feliz and Bolón, we had a memorable song called Bolón y el azúcar, the one that went 'a la derecha a la izquierda' that was the last big hit of the Ritmo Oriental Orchestra along with El Agua no me llevó, a song by Tony Calá. Those were the last hit songs of the Ritmo Oriental.
--In that album, it felt like the orchestra, along with Havana, were on fire, that was around 1978?
Yes, yes, yes. Because, look, let me tell you, we were starting to… we were popular…The dances here used to always be in controlled areas, out in the open was la Tropical, but around that time they started to organize massive, collective dances, in the street, in la Punta, in Marí and San Pedro in Santiago de Cuba, and so the music really took on a different form and groups needed to be even more aggressive, that's what the people liked.
--Tells us about that album, was that just before Tony Calá started singing regularly with the band?
Tony Calá, together with another violinist called Humberto Leal Yera, whom we called Tico, both joined the band as violinists. But then, Crespo, Juan Crespo Maza, our lead singer, became sick, he had problems with his vocal chords. At the time we had started to work in El Mégano. We had been looking for a place where Crespo could recover and we could keep the band moving, so we started to work at a tourist facility over there in Playas del Este a place called El Mégano. So we started to jam and stuff and, a band even came to visit us, a típica orchestra from New York called La Charanga 73, with Ernesto de la Fe, Nicky Marrero on the paila, Maldonado on the congas, Rivera on saxophone, a singer, while he is a singer now, he wasn't at the time, a Dominican I don't remember his name. And like that, we were there. We had a set list, and one day, this was when salsa just started to become popular and Tony Calá comes and says to me, 'Hey, I can sing that." So I said to him, 'Well, sing a bit here,' and we started to sing, we were jamming there you know, because that was for tourists. And that's how Tony started to sing, I remember it was Yo Bailo de Todo, with the same arrangement and everything, the same orchestration of La Ritmo Oriental, but more deliberate, more salsa style.
--So that was his beginning as a singer?
Yes, he was a violinist. He became a singer with La Ritmo Oriental, that's were he started as a stand in for Crespo. And you know, Crespo was also a violinist for the band. We were lucky that way. But that was were Tony Calá became a singer, he became a famous singer and a star of the Ritmo Oriental.
--You said Juan Crespo had a throat operation. Did that stop him from singing? Did he stay in the group continuously?
Yes, he continued with the band, but it wasn't the same as before, he sang the coros more than anything, but he just wasn't the same. We also had a great bolero singer that passed away named Jorge Quiala, a very good singer who sang all of our boleros together with Samy in duets. We had a bunch of people with very high technical and artistic levels.
-Is Juan Crespo still with the orchestra?
Yes, right up until the other day; well he left the band to play with Jarrín, he was in Mexico, he came back and played in the orchestra, but not anymore, he has retired.
--Can you talk to us about Cuidao con la percussion? That was another huge hit that you played live in almost every concert in the 80s, but it was never on an LP.
-Look, the thing is, among those who really knew, and not us, we aren't partisans or chauvinists, praising ourselves, but what happened was that the musicians here, the percussionists, the experts always said that the best rhythm, the best percussion or rhythm section in those times in a charanga was the one from La Ritmo Oriental. So Tony Calá was inspired and wrote Hay que tener cuidao con la percusión. And so, well when you listen to that song you can appreciate the technical and musical quality of it and the delicate harmonies, you can tell that to play it you have to have studied. The melody is also difficult. You also have to know how to perform it, you can tell that Tony came from an art school; from a formal musical background…Everyday the orchestra was acquiring a higher level.
--And did that song only appear on 45?
Yeah, it only came out on 45, and it didn't receive the treatment that we wanted. I mean, we had lots of songs that we liked…that had really good themes, that were musically good, that were good in their complexity, but no…We were the ones who knew they were good, those who should have known that they were good, did not. We even recorded a song of…I can't remember the name of the author, it was during the time here when there was a campaign for everyone to achieve a grade seven level of education, it was a really good song. We recorded it, and they used it as a slogan for the campaign, but it never went beyond that.
--Do you remember what was on the B side of Cuidao con la percusión?
No, no I can't remember. Look, we had another emblematic song that was a big hit nationwide Lola [Lazaga sings: Tú quieres saber como baila Lola.] That was also writen by Juan Crespo Maza, Con Lola no se puede. [Lazaga sings: Con Lola no se puede.] That was another huge hit; it was really super popular here.
--In 1983, the first album came out with Tony Calá singing lead. It had El agua no me llevó, Como me gusta el coco, Barrios de los rumberos, Dicen ue sufro, Comigo candela brava, etc. This album featured the beginning of the working team of Tony Calá and David Calzado
Yes, exactly. Look, Dicen que sufro was sung by a singer we had called Oriandín, who first sang with Pacho, or who afterwards sang with Pacho Alonso and stuff. Barrio de rumberos was a Tony Calá song, El agua no me llegó… Yes this is also when David Calzado, the current director of the Charanga Habanera, started to make his mark as an arranger. He and Tony became a binomial in terms of a composer and arranger. This is also the time when you start to see La Ritmo Oriental orchestra do what you see the Charanga Habanera doing today, or used to do anyways, dance with choreographies, Tony Calá and, I showed you some of the photographs, Tony Calá and David Calzado were doing all those things, working up a sweat, with the Ritmo Oriental.
--This was a time of lots of touring for the band, lots of work.
We didn't stop working, when we left the Tropicana, when we delivered our first palo as they say here, our first hit, our first big hit Mi socio Manolo, from that point on we never stopped. I don't think we ever took vacations. We didn't stop working until the 1990s. It was every day, every single day; at times we did two or three shows a day. Sometimes we would try to take a vacation and on the third day I would get a call, 'Hey, they're looking for you guys in Santiago de Cuba, because…,' and since what we liked to do was music, we would go and work. We didn't stop working ever. I proudly look back on the dedication we had because we didn't even get sick and when we did, someone would stand in for us. We even had guys who had family members who passed away, close family members, mothers and fathers, but it would happen on days we didn't have to work and the next day they would be back in the band, because our vision, our minds were set on the orchestra; always keeping the orchestra moving forward, on top, on top.
--And, along with that drive to keep the band on top, what motivated you to keep that grueling pace, the fans, the money?
The people, not the money. We got paid a salary. And there were guys who had the same salary and didn't work a third as hard as we did. But everybody wanted the fame the publicity, that is what everyone wants, but not all can achieve that, but we did. That is a very big motivator, when you walk down the street and people say, 'Hey, there goes the Ritmo people.' This even happens to me today, people say, 'Hey look, there goes Lazaga, he was on TV the other day, the Ritmo guy,' and so forth. Those things are really worth a lot. That is really motivating, like they say here, 'Que me quiten lo bailao.'
--I guess there was also lots of competition and one had to fight to maintain popularity.
Yeah, but we were always very confident about what we had.
--Next, we think in 1987, came another brilliant album, the one with Azúcar a granel,
Yes, that was the last album.
--Bailadores, Baila si vas a bailar …
That is also one of my compositions.
Saturday, 15 March 2014, 08:24 PM