Archivo
New Stuff
[hide]
Photos of the Day
[hide]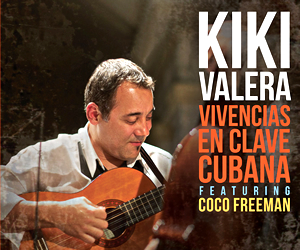 Timbera Mayor
VIII National Changüí Festival
June 23-27 2016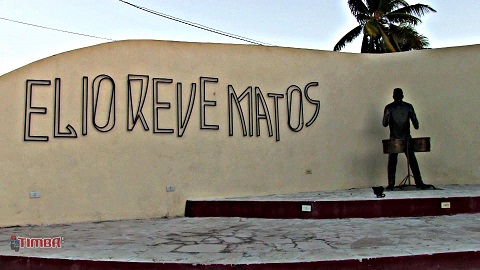 June 23th - 27th Guantanamo will again play host to the National Changüí Festival. This year the festival is dedicated to three important anniversaries: the 100th year anniversary of the birth of tresero and founder of the group Changüí Guantanamo - Chito Latamblét, the 60th anniversary of Orquesta Revé, and the 25th anniversary of Los Morenos del Changüí. It is also dedicated to the Guantanamo Diaspora - especially the artists and musicians.
So what does the festival have to offer?

The main activities are:
• Contest for best new Changüí song in honor of Pedro Speck.
• Competitions for treseros, bongoceros, marimbuleros and dancers.
• Rafael Inciarte Seminar: Seeds, Parallels and Projections of Changui
• Meeting Families, Musicians and traditions.
• Traditions in projection
• Changüí and Cumbancha, now. The World's Longest Changüí.
• Tributes, dances, community changüí parties, exhibitions, audiovisual materials.
The concerts will include the participation of Elito Revé y su Charangón, Oderquis Revé and Pancho Amat y su Grupo. There are usually also timba groups participating, but I haven't seen a list yet. If you are in Cuba I strongly recommend making a trip to Guantanamo for this event. While there you should also try to attend some of the community Changüí parties. I went to la Casa del Changüí in Yateras in 2007 and it was really a wonderful experience. I have posted some of my pictures from Guantanamo and Yateras for your viewing pleasure.
The contact information to sign up for all of the events is below, but many events are also free or just require payment of the entry fee to the Casa del Changüí.
Registration fees:
National Participants 50.00 CUP
Foreign participants 50.00 CUC
Contact:
Paradiso Agency. Artex
Email: paradiso@scgt.artex.cu
Elito Revé y su Charangón perform Fresquecito from their 50th anniversary at the
3rd National Changüí Festival in 2007