Archivo
Lo Nuevo
[hide]
Fotos Del Día
[hide]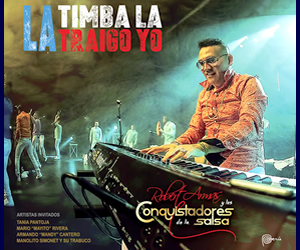 Pa' Ponerte en Talla
viernes, 24 febrero 2012, 03:57 pm
Cuban Music News in Review 2012 Feb 24
Bassist Pavel Molina leaves Los Van Van - La Riqueña feat Marlón Fernández
** Breaking News Update - Singer José Antonio Rodríguez González (Pepitin)
leaves Manolito y su Trabuco **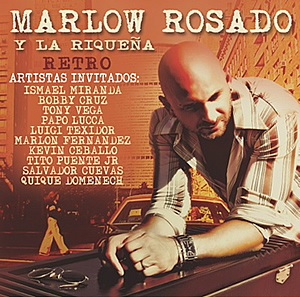 A new homaje to the classic salsa sounds of the 1970's has been released by Miami-based pianist, Grammy winner and band director Marlow Rosado y la Riqueña. The current track on RADIO TIMBA features Cuban singer Marlon Fernández siging the hit "Señor Sereno". This new album, called RETRO, is an all-star release that counts with the participation of singers Bobby Cruz, Ismael Miranda, Tony Vega, Luigi Texidor, Marlon Fernández, Kevin Ceballo, Sonora Ponceña pianist "Papo" Luca, Salvador Cuevas (bass with Ruben Blades), Tito Puente Jr., and Quique Dominich (cuatro).
The new single "Fuego A La Jicotea" featuring Tito Puente Jr. is available on iTunes here.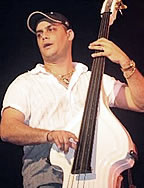 Pavel leaves LVV: Bassist Pavel Molina announced he has left Los Van Van, possibly over some controversy generated from facebook comments he posted in regards to the recent death of beloved LVV conguero Manolo Labarrera. (photo courtesy of SalsaMadrid). Pavel and Manolo were very close.

New Maykel Blanco photos: Timba.com photographer Peter Maiden has a new feature in an International Salsa Digital Magazine. Check out this veryslick gallery here.