Archivo
New Stuff
[hide]
Photos of the Day
[hide]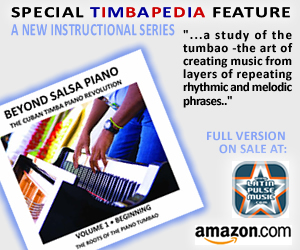 Pa' Ponerte en Talla
Cuban Music News in Review 2012 June 18
Team Cuba in Miami - on Alexis Valdés' Tonight 8pm - next stop Timba Mega Concert NYC
Yes it's really happening this time - ALL RIGHT !! Hot off the twitter press....Team Cuba is in Miami and they will appera on the Alexis Valdés show tonight. Check oput his latest twitter posts below. Next stop is the NYC Timba Mega Concert...

Latin Jazz category reinstated in the the Grammy Awards - Last year the Recording Academy consolidated categories, from 109 to 78, with Latin Jazz among the ones affected (though it remained in the Latin Grammys). Four latin jazz artists - Bobby Sanabria, Mark Levine, Ben Lapidus and Eugene Marlow - responded to the change by filing a class action lawsuit, which was later dismissed by the courts. Protests and online aggravation also ensued. It is this writer's opinion that inroads partly began when Mark Levine simply wrote a letter to the Academy stating his displeasure and actually returned his Grammy awards, proving that it's value is squarely in the eye of the beholding artists. Categories in Classical, R&B and Urban Contemporary music were also reinstated. Bottom line is that it's a victory to enjoy for all.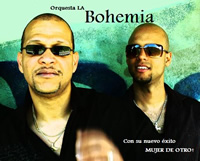 Orquesta La Bohemia takes a stab at timba - Switzerland's romantic salsa mainstayers release a timba track under the musical direction of Celia Cruz's conguero Luisito Aballe. On vocals is Josbel Rodríguez under the general direction of Cristian González. We welcome the change Cristian! Check out "Mujer del otro" on Radio Timba now.

Changuito Master Classes & Concerts in Spain - La Fundación Robert A. Paneque presentará en España un histórico taller, clase magistral y concierto de congas, timbales y batería con el legendario percusionista cubano José Luis Quintana Fuertes (Changuito), considerado hoy día el percusionista cubano más grande y más influyente del mundo y el músico cubano más imitado de todos los tiempos, conocido mundialmente por ser el creador del songo, el ritmo que ha llevado a la cumbre a Los Van Van. Ha sido ganador de tres Premios Grammy en cuatro nominaciones. Se le conoce mundialmente como El Rey del Timbal.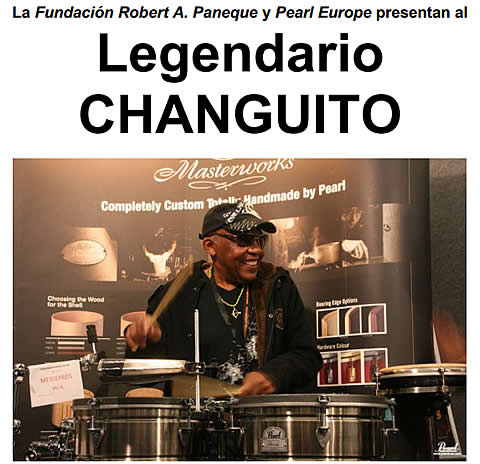 Para más información oprima aquí o a la foto arriba para descragar la ficha técnica y toda fecha de la gira de Changuito en España.